Kids love getting creative (and messy) experimenting with art and crafts, but if you want something for your child that differs from the normal 'crayon and paper' set up, we're here to help. 
We've put together a list of ideas of how you can get your kids into arts and crafts and how you can keep them entertained using a range of different craft supplies and kits. They don't have to cost you the earth either, as our examples proves.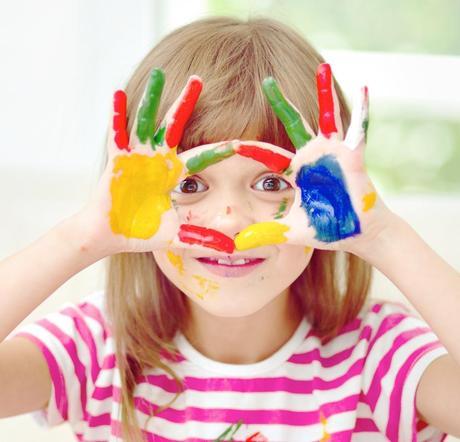 Painting kits and supplies
Painting is the ultimate kids craft as it's fun and insanely messy, of course. If you do want to keep a little bit of order rather than just handing over your little one a brush and some paint, you could always look into things like

Painting By Numbers

sets which are always a firm family favorite. Everyone had one of these growing up as they're great fun and are surprisingly educational for teaching the little ones about colours and numbers.
Other paint-related ideas include things like face painting kits which can be great for slightly older kids that have always loved having their face painted and want to give it a go themselves! (Just to warn; you will be used to practice on). 
'Make your own' kits
Older kids will love the chance to completely make and decorate something themselves, and there are loads of options out there for this, from things like jewelry making kits to sewing stuff and even things like making your own fancy dress items. 
When you're going for something like this, just be sure it comes included with everything you need or you know what else you need to buy, as there's nothing worse than getting home and finding out your little one can't get to work yet as you don't have half the stuff you need!
Decorating items sets
Perfect for little ones, you could get them an item where all they need to do is decorate it rather than actually build/made it which is better for older children. There are lots of options for this on the

Early Learning

website including things like kits for decorating your own piggy bank, jewelry box and yoyos. 
These are great as they won't require much supervision like they would if you actually had to make them; meaning they're free to do whatever they like and you won't have to interrupt their creativity! 
Different media supplies
You could always give them the chance to simply experiment with different medias and crafty supplies, ranging from your standard crayons and pencils to things a little more interesting. This can include things like glitter (gulp) to even things like clay (plasticine is the perfect alternative for little ones) and chalk. 
Opening them up to a whole new world of art is great, especially when it comes to them starting school as they'll be familiar with lots of different materials and techniques which will help them out a lot. 

 

Never miss a post:  Follow via 

Bloglovin |Subscribe to Bump To Baby by Email
Get Social:  | Facebook  | Twitter | Instagram 


*this is a pr collaboration - you can read my blogs disclosure policy 

here