Crystal Deception by Doug J Cooper is a fantastic Sci-Fi Futuristic thriller. Its release was on September 15, 2013, and is going great guns on the global arena. Spending his childhood in Florida, Doug would stand stood on a Florida beach watching an Apollo spacecraft climbing the sky on its destination to land on the moon during those days. The view of pillar trails of flames made him go thrilled to see how it was making the rocket-propelled upwards with a tremendous feat of energy. He grew up as an educator and entrepreneur with his interest intact in innovative and inventive stories.
Crystal Deception by Doug J Cooper is full of creativity and imagination power of the author that comes along with his real-life experiences, perceptions, and learning to create this science fiction with a tremendous amount of action and adventure that will engage its readers right from page one till the end. The plot of the story of Crystal Deception progresses with a lot of twists and turns and keeps the interest of its reader alive and intact throughout. You will find a number of surprises bundled in its story.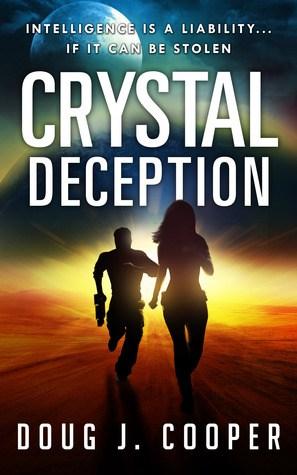 Crystal Deception Has a Lot in Store For Readers
The story of Crystal Deception is about its lead character Criss. He lives in a world of his own. In fact, he is able to see and hear everything and anything that is happening around the world. Dr. Jessica Talette notices his special abilities. She knows that all the positive energy that Criss carries within himself is going to offer a great help to humanity. Sooner or later. They keep Criss in a special prison because of the difference that he carries within him. He has a bundle of an emotional artificial intelligence and intellectual power that is equivalent to over thousand human beings. If they make Criss free, it would be an impossible task to control his powers. There is a lot more to grasp.
Overall an interesting powerful story to enjoy.