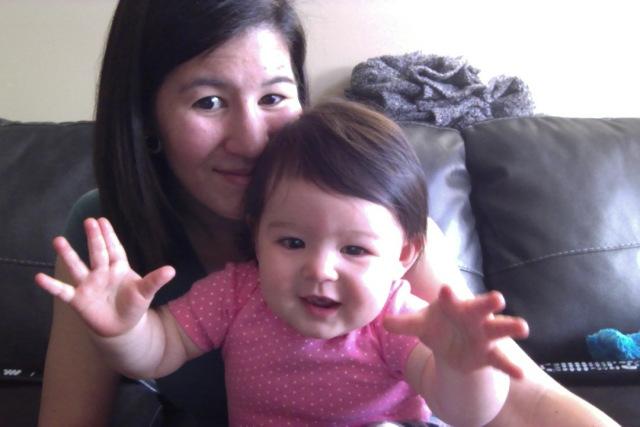 – –
Time // 6:17 p.m.
Place // Home, on the couch.
Eating // Pepper steak is in the oven and it smells amazing.
Drinking // Water, flavoured with lemonade Mio.
Watching // The news. I'm an old man that way.
Reading // I bought Inside by Alix Ohlin for my Kobo last night and am looking forward to starting it.

Wanting // More of this sunshine that we've had today, minus the wind! It's so refreshing to see the sun. I even threw on my walking sandals and took Isla for a stroll.
Thinking // About how much Daphne is whining since she has a cone on her head. Poor, annoying, girl.
Creating // An idea of what I'd like my next tattoo to look like. I know exactly what I want, it's just a matter of making the appointment and consulting with my tattoo artist.
Hoping // Isla's two front teeth bust through soon. They are causing us all kinds of grief.
Needing // A nap. If I just wait a few more hours, I can just call it bedtime.
Anticipating // My trip to Vancouver on Saturday, as well as the arrival of my new cellphone on the same day!