I often see these really elaborate cupcakes and cakes that Moms make for birthday parties and holidays. I drool over their fondant skills and precision. It's just not a skill I have. I would likely spend a small fortune on the proper supplies and tools then do it once and watch the supplies collect dust. I began seeking out easy cupcakes and cakes a few years ago.
This was the cake I made for my then 7 year olds birthday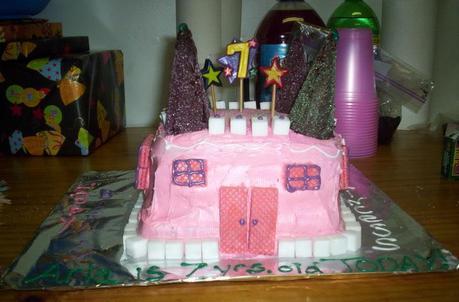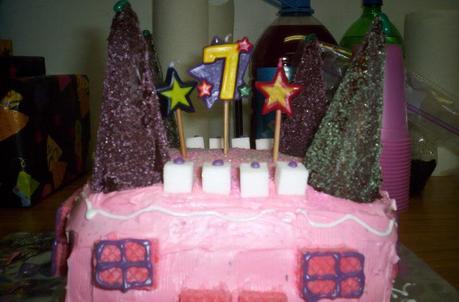 It was pretty simple I made a two layer square cake, and stacked them together, frosted with pink dyed frosting. I took 4 sugar cones and spread chocolate frosting on them and rolled them in colored sugar. The "blocks" around the cake are sugar cubes and the windows and doors are wafer cookies. I found the fancy candles at a local no name dollar store. It was far from "professional" but she loved it and every time her birthday rolls around she talks about it.
Now the pin that inspired me to start planing for my soon to be 4 year olds party is this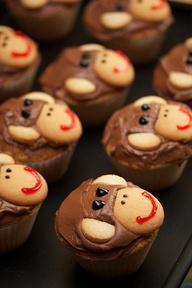 The pin unfortunately only linked to the photo and not directions but from the photo it looks like both regular and mini Neilla wafers and some gel for the mouth and eyes on chocolate frosting. Looks simple enough for me to try. She is all about monkeys and "Georgie" aka curious George. These should be a big hit with her and is in my skill set. win!
*if you are the owner of this idea & photo please contact me so I may give you proper credit