Day 2 of our trans Scotland canoe challenge completed - with only one slight mishap. Four more to go - Inverness, we're coming to get you!
Snow had arrived in the highlands this morning. Just a light sprinkling. But just enough to remind us that things were likely to get chilly. The drive from Loch Lomand to Fort William left us in no doubt that we were in the wilds.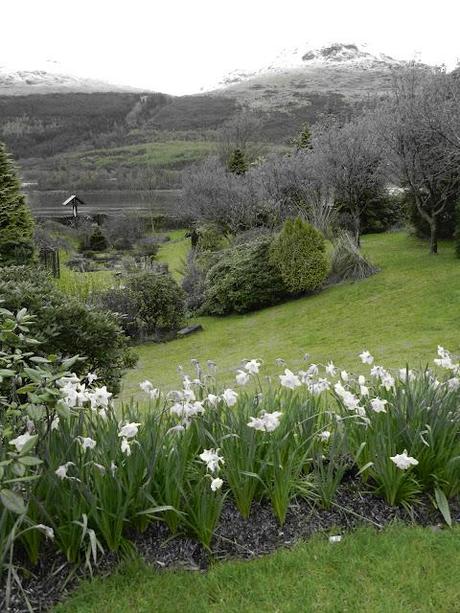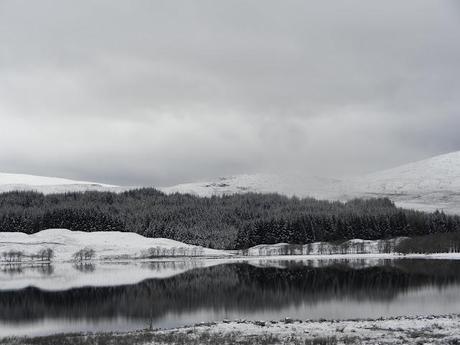 As the temperature plunged to 1 degree, I wasn't convinced canoeing was a wise mode of transport.
However, as we dropped down out of Glen Coe the temperature began to rise, and by the time we arrived in Fort William, the skies were blue and it was a balmy 9 degrees.
We rendezvoused with my in laws and set off to Neptune's staircase, the series of locks on the Caledonian Canal which marked the start of our mammoth trip.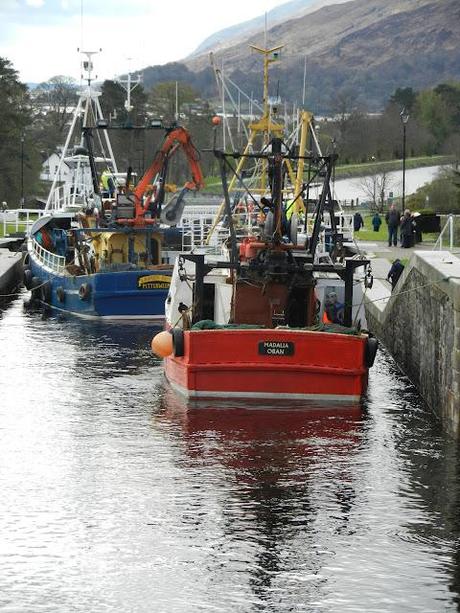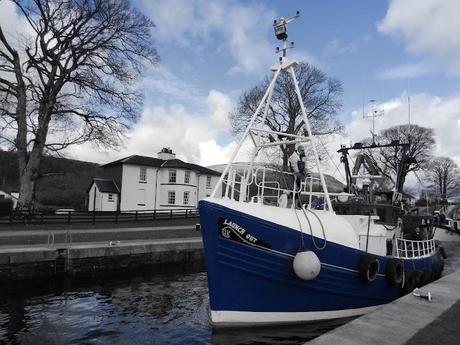 We reviewed our emergency plan - I added a vest and a hip flask of sherry and then we were off - 10.2Km ahead of us along the Caledonian Canal to the start of Loch Lochy.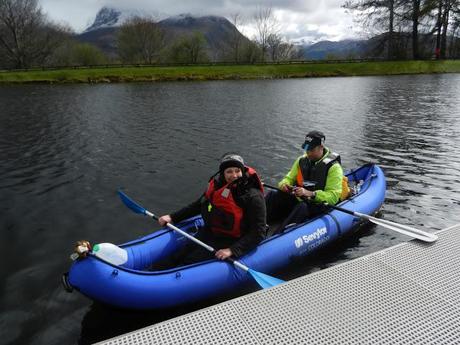 We strapped a small moose to the front of our canoe (the HMS Helen Skelton) along with a 'bailer' made out of a plastic milk bottle, set ourselves a target of 3 hours and headed for the horizon - you can just see Ben Nevis in the background.
The canal was like a mirror. The reflections were amazing and apart from a few big boats, it was practically deserted. We made really good time, 3-4 miles per hour. But with the the paddles, rain and then hail stones, we took in quite a lot of water. With a mile to go we stopped at a swing bridge to haul the boat onto land to sort it out. Unfortunately I slipped getting out, got my foot wedged under a rock and ended up sitting the the canal. I had to be rescued by someone called Morag!
We finally powered into Glenlochy - with my in-laws waiting for us with the car. Apart from the small mishap we did really well. Bring on the lochs - 22Km tomorrow!