Well Keeping up with Themes its still "fun food friday" I am a sucker for fun foods anymore and I likely search them out more than other topics on Pinterest than other things. I'm currently working a building up a stash of tools to make our foods even more fun. Yesterday I hit up dollar tree and was suprised with the amount of cheap fun food tools. I got two packs of silicone baking cups, silicone totem head ice cube trays thinking I will use them as jello molds or healthy fruit snack molds or even for some fun koolaid ice cubes. I also got a butterfly sandwich cutter. A few other things caught my eye but I didn't want to get to crazy. I am known for going into Dollar Tree and telling myself "it's only a dollar" and before I know it I am at the register handing over $60 lol. For years we have said "lets to a tiki/Hawaain party for Mo's birthday" Mo is our second youngest and the only Summer birthday aside from my husband. All our other girls usually wake up to a foot of snow on their birthdays. Now Dollar tree has tons of fun Hawaain stuff to acomplish this goal. Then, I found this awesome pin.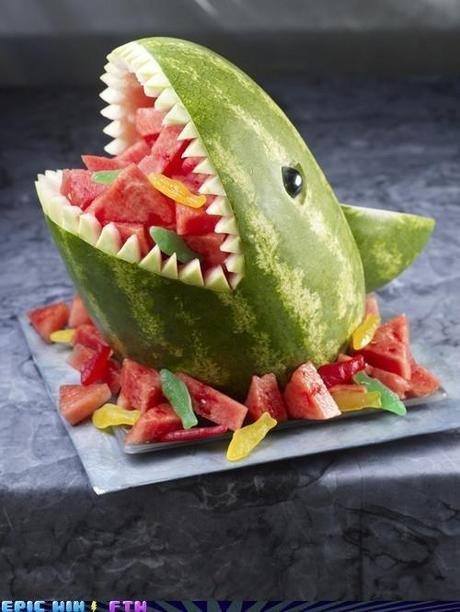 We're gonna need a bigger boat!

This would round out a Tiki party wonderfully. Now Im not quite sure I have the skills to do this but I sure will try! This blog gives great details on how to do this.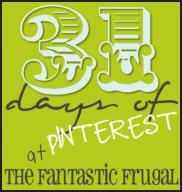 <center><a href="http://thefantasticfrugal.blogspot.com/" target="_blank"><img alt="The Fantastic Frugal" src="http://i1077.photobucket.com/albums/w461/CrawMichStudios/tff31pin.jpg"/></a></center>