Dimsum Vs Sushi is a new but a promising delivery outlet in Punjabi Bagh. All Japanese and Chinese food lovers must try it once to experience the excellent quality of food it offers. And as we all know an excellent quality comes at a premium. Hence, you might find the quantity of food a little less but then look at the quality of food, packing, delivery, and dishes. All these factors add to its overall score of liking. The delivery was well within time. The food was quite fresh, warm, and with excellent packaging. There is a professional touch in the quality and service. I think it is better to focus on a specific set of cuisines than trying to master in too many fields in a short span. That is where Dimsum Vs Sushi wins its first battle of survival.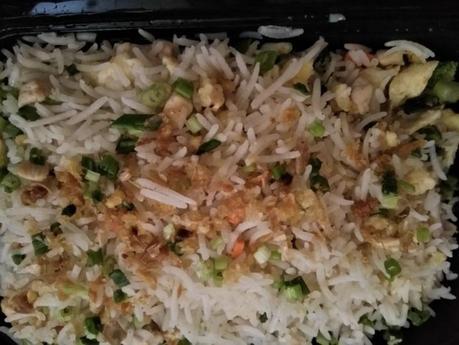 I tried Chicken Five Spice Dimsum, Classic Chicken Wings, Chicken Fried Rice, and Cantonese Veg Stir Fry (in garlic sauce) from Dimsum Vs Sushi. Actually the last dish comes in Garlic and Green Chilly Sauces but on my request it came only in Garlic Sauce. Because I prefer not to use much chilies in food. Chicken Five Spice Dimsum are very tasty with sufficient filling. Though around Rs. 40 a dimsum might sound a little on higher side but that is not the case. Once you taste it, this amount will look smaller. That way, the food is a good value for money. While dimsums were soft and fresh, Classic Chicken Wings were a little dry and hard. May be demanding a little more cooking. All dishes had no or least oil thus making them healthier.
Dimsum Vs Sushi is a Nice Experience
In fact, that is one of the prominent reasons that you don't feel heavy afterwards. That is another beauty of food from Dimsum Vs Sushi. I think Chicken Fried Rice should have bigger and softer chunks of chicken. Burnt Garlic pieces in it make it tastier. Cantonese veg Stir Fry was perfect in taste. None of the dishes have any extra pinch of salt, spices, oil, or chillies. Overall, a nice experience.