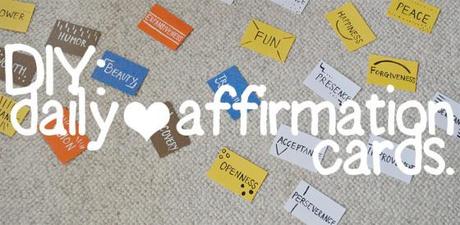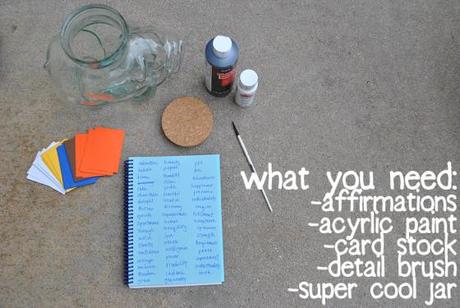 MUSIC CHOICE: 90s hip hop pandora station
a daily affirmation jar is a place you go every morning to find one word that will inspire you throughout your day. it's a super simple and quick project that you'll never regret bringing into your life.
 1.) create your list. daily affirmations should be positive words that will motivate you all day long. they should be meaningful to you, but feel free to use my list as inspiration. often when creating a list like this, it's easy for words to seem repetitive (strength/power, generosity/charitable, etc) but once you start using power vs. strength in your daily life, you'll find both are necessary options.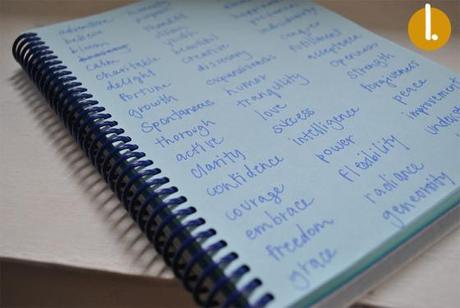 2.) paint your words one per card. i created 50 cards in all. if you don't feel up for painting, you can hand-write, type, etch, sketch, ink blot, whatever you're comfortable with. i prefer paint because i like the sloppy, inspired look it gives, plus it allows room for doodles.
 3.) let dry.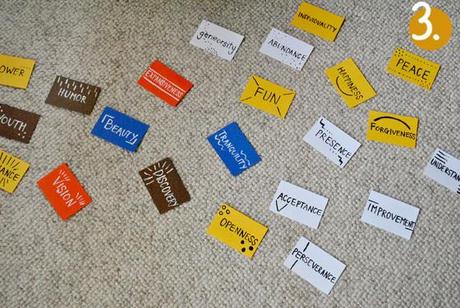 4.) use your super cool jar (mine is a pig) to house your daily word cards. leave this in a place that is part of your morning routine: bathroom, kitchen, next to the front door. that way, you won't forget to select your word for the day.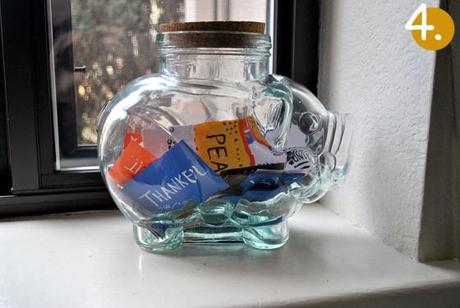 5.) pick a word! whatever you pick should be used to pump positivity into your day. if you take it seriously, you'll find new meaning around every corner. after all, happiness is a choice (especially on days you pick it).