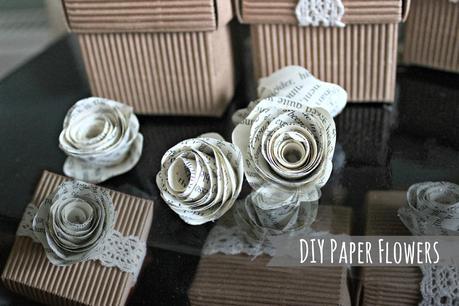 Today I'm going to share with you these gorgeous DIY paper flowers that I have been busy making for our wedding. They are really easy to make and are a beautiful decoration, perfect for any occasion. I am using them to decorate our
favour boxes
we 
received
 from Paper Themes, I'm also using lace and vintage name tags - they are starting to look beautiful!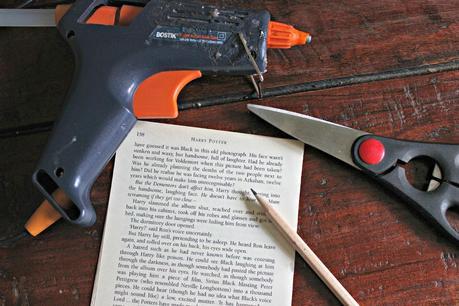 Here is what you will need to create these paper flowers,
paper (sheets from a book,  sheet music, gift wrap etc)
scissors
pencil 
glue gun
You could add beads which can be placed in the center of the flowers to add an extra special touch.
Step One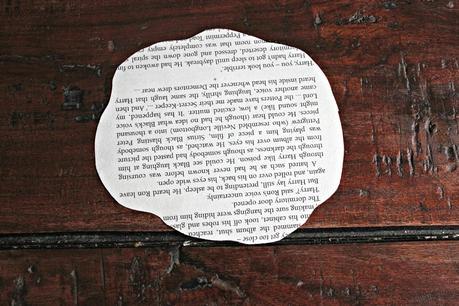 Take the paper and cut out a circle, I made mine quite "wobbly" so the petals will look softer. If you do a straight line instead you will get a more circular looking flower, which does look lovely but its not quite the look I am going for. Try to play around with the design so you can get the look you want.
Step Two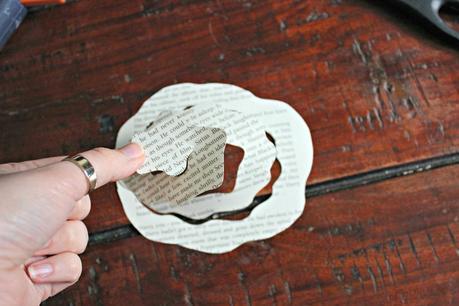 Then cut into the circle (making soft waves) and make a spiral. Make sure to leave a round area in the middle of the spiral, this will make the flower base.
Step Three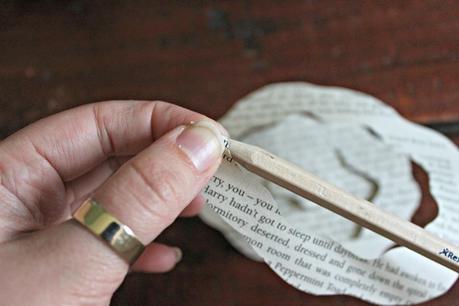 Using a pencil, wrap the spiral around keeping it tightly wound. Work from the outside of the circle into the middle.
Step Four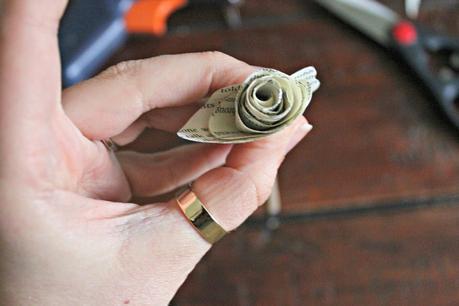 Once you have wrapped all of the paper around the pencil, gently pull out the pencil keeping a nice tight hold of the flower.
Step Five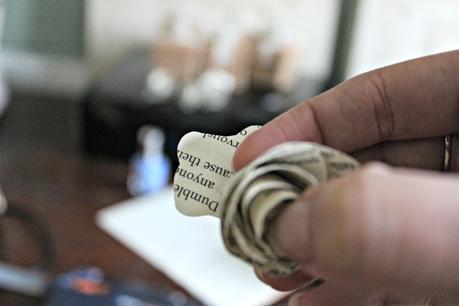 Then arrange the "petals" how you would like, then add glue to the base of the flower.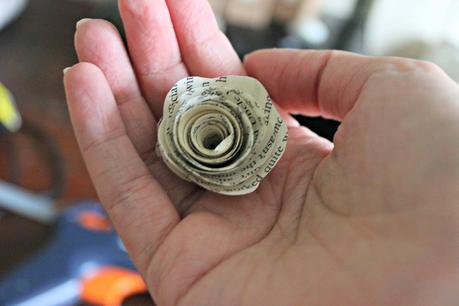 And hey presto you have a flower!! I hope I have made it nice and straight forward because they really are easy to make. I have 80 to make in total so they have been keeping me busy!
Mummy B xoxox