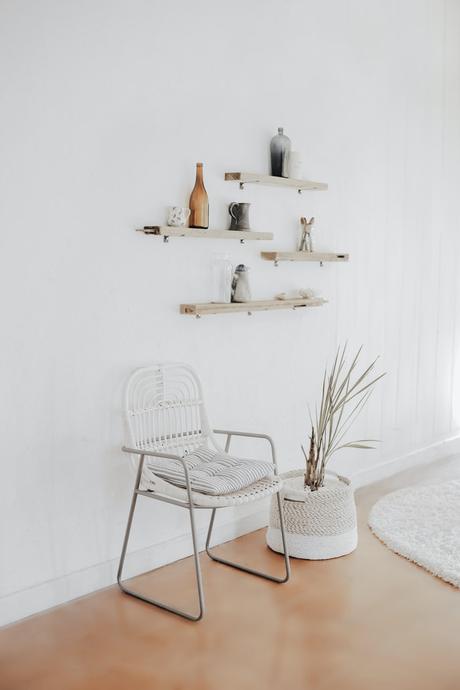 While renting a self-storage unit is always an option, it can sometimes be an inconvenient way of decluttering your home. Yes, you clear away the mess, but if you need something, it means traveling to the depot, unlocking your container, and rummaging around, trying to find the item in question. 
Therefore, many people prefer to build their own storage in their homes. Buy which projects are best? Let's take a look. 
Custom Segmented Drawers
Clutter isn't just something that clogs up your window sills, shelving and mantelpieces. It's also something that can affect your drawers. Having a large number of small items in a big drawer space is a recipe for disaster. 
Fortunately, you can still use the space effectively. All you need to do is divide it into segments. You can do this by measuring the internal dimensions of the draw and then placing some painted wood segments inside to create miniature compartments which you can then use to store items like clothing accessories, stationery, and cutlery. 
Shoe Shelf
Leaving shoes in a pile in your hallway never looks good. It makes your entire home look cluttered. Fortunately, there's a way around this: build your own shoe shelf.
While there are many designs out there, the easiest is to take pieces of thick card and then fold them into equilateral triangle prisms. Each prism should have enough space for one shoe and should tessellate with other prisms to allow you to make the best possible use of your vertical space. If you buy more shoes, just stack more prisms on top of each other. Glue them to a cardboard base if you're worried about them falling down. 
Build A Bath Box
Bathroom clutter is a real issue in many homes. Cotton swabs, toothbrushes and lotions clutter your vanity or window sill. 
To stop all the mess from building up, you can make a bath box. These are wooden constructions, about the size of a shoebox, with segmented inserts for different items. 
Start with several pieces of good-quality wood. Then find coach bolts at Scrooz to fix them together. Build the base and four sides first, leaving the top open for easy access. Then add wooden dividers and finish with rope handles or other decorative features. 
Build A Mug Hanger
Over the years, the number of mugs in your collection seems to grow exponentially. It's a popular gift, so you regularly wind up with cluttered cupboards. What's more, you can't exactly throw mugs out. They have sentimental value.
To address this, you can make bespoke mug storage hangers. To make these, take old sections of wooden dowels and then saw them into shallow rounds. Then simply stick them together to create a panel before inserting hooks from your local hardware store. It's as simple as that. 
Create A Wall Pack
Lastly, you might want to build your own wall pack. These feature plenty of individual slots that let you store paperwork, cards, calendars and anything else that you might need during the week.