The beautiful, historic Cavallo Point Lodge is hosting a Dog Day Afternoon and Cookoff on Sunday, June 7th: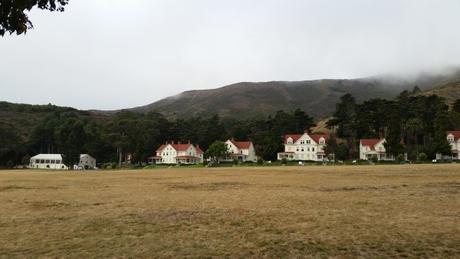 Date: Sunday, June 7; 12pm to 4pm
Highlight: The afternoon event presents an outdoor cook-out along with drinks and take-home treats.
Other activities include:
Paw Painting
o   Cavallo Point Puparrazzi
o   Small Animal Friends
o   Pet Boutique: Pet-related items from the Mercantile's large selection
o   Shelter Dogs on Show: Shelter dogs will accompany handlers modeling Kathy Kamei Designs jewelry
o   Music by Wayne Caney
Tickets: Individual event tickets are available for purchase. There is also a Dog Day Afternoon Package for guests staying from June 7-11. Guests will receive 10% savings on choice of room and breakfast for two. In addition, the $75 pet fee is waived for guests staying at Cavallo Point during the event with 10% benefiting the Marin Humane Society.
Portions of the Event will go towards The Marin Humane Society:
The Marin Humane Society
Making a World of Difference for Animals
The Marin Humane Society offers refuge, rehabilitation, and support services to more than 10,000 domestic animals and wildlife each year through a myriad of community services, including adoptions, foster care, behavior and training, humane education, pet assistance for people in need, lost-and-found pet services, low-cost clinics, and more. We are a local, independent organization and are not a chapter or affiliate of any national organization. Your support of the Marin Humane Society directly helps animals in your community.
The Marin Humane Society is a registered 501(c) (3) non-profit organization—Federal Tax ID 94-1156562. Our animal adoption, rehabilitation and outreach programs are supported by contributions, grants and bequests for program continuation and expansion. All contributions, including vehicle donations, are tax deductible as allowed by law.