As somebody who doesn't personally own a pet, I can often find myself forgetting just how huge a part of a persons life they can be but this past Christmas I found myself shopping online for a family member whose dog is her baby - she treats him like she would a child and he's so much a part of her family - so I wanted to include him in the gift giving as I knew she'd really appreciate it.
My search led me to a website called Pets Pyjamas.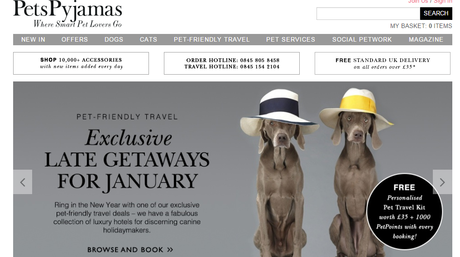 Their tagline is "The place where pet lovers shop" and I can see why!
Pets Pyjamas offer an amazing selection of pet-focused gifts - from beautiful personalised blankets for dogs, to leads, treat boxes and so much more! There are things on that website that I never even knew existed!
They also offer an array of pet related services, such as specialist pet photography, dog walkers, groomers, pet sitters and they even hold lists of pet friendly cafes and restaurants!
They have a whole section dedicated to pet friendly travel - enabling users to locate the best pet friendly hotels and B & Bs across the country - you can currently book your romantic Valentines "Petaway" through them too!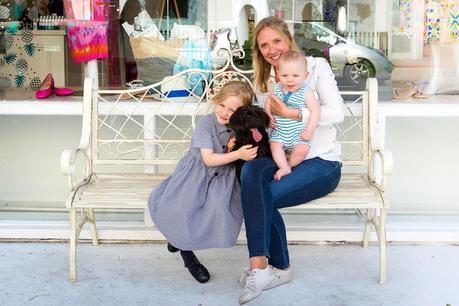 I told my Aunt about this and she has been so delighted to have found such a useful website - the feature she loves the most is the Social Petwork - yes that's right, a social networking site just for PetLovers!
There's even a magazine section featuring articles on celebrities and their pets, pet related articles and readers own pet photos and stories!
So many people I know have animals that are just as big a part of their life as children are - if this sounds like you, you have to check out Pets Pyjamas!


*in associaton with Momsaffiliate.com


If you enjoy my blog, please consider following me on Bloglovin'