One of the things we can't avoid being adults is doing the government errands such as registering and renewing stuff which includes our driver's license. Well, let me make things a bit easier for you as I created a simple guide as per my experience on renewing mine. Hopefully, it helps you and more people in the future.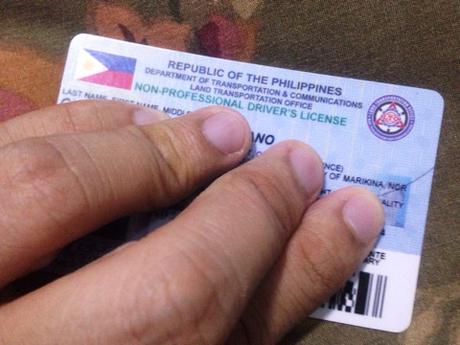 Driver's license Philippines
Let us make this guide simple and direct by immediately going to the first step.

STEP 1
Online appointment
https://www.lto.net.ph/
Go to this website then scroll down..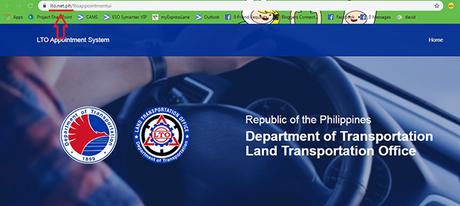 Land transportation Office (LTO) website
Select an appointment then make your way through the process..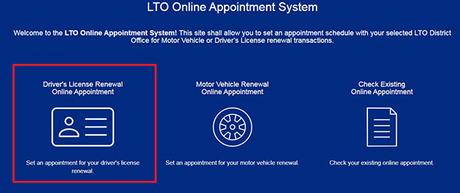 Select an appointment
When you are done. Print it and wait until the date of your appointment comes.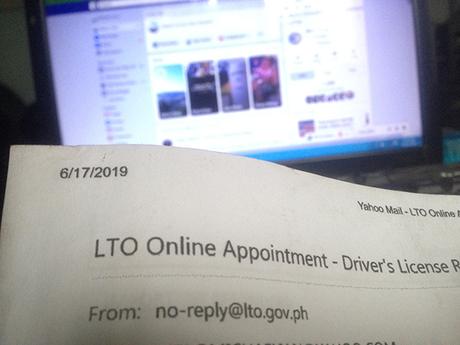 Printed appointment letter
STEP 2
Appearance at the satellite office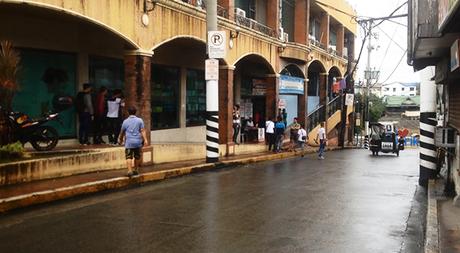 LOL building
Since I live in Marikina City, I selected the nearest satellite branch available. And it is here in the Marikina-Bayan area before the Marikina bridge going to and from Tanong (
along J.P. Rizal St.
). I arrived as per my schedule and immediately went to the customer service. I handed him my appointment documents then directed me to have my medical first located downstairs.
The medical cost 
P400
.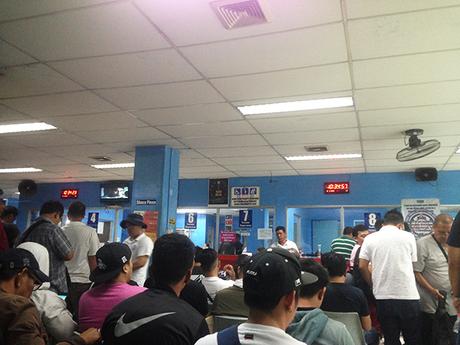 Inside the LTO satellite office (Marikina) 
It was fast as I only answered a single sheet of a medical run through, blood pressure, weight, and eye check-ups. I went back to the customer service area again where I then merged to the queue of all the applicants there. Since some people do not prefer the online appointment, I think I jumped 2 queue lines since I think I was the only one who did it at that time. Not sure but I was with some PWDs and Seniors at one moment. I was asked if I was a PWD but when I told them online appointment.. they honored it.
The renewal cost 
P653
.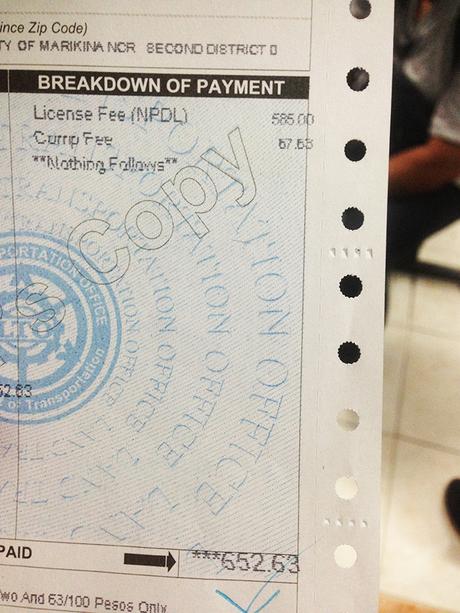 Renewal fee
So all in all, I paid
P1,053
and it only took me about 30-45 minutes to renew my driver's license. It is actually a great progress if you have experienced the past systems so well done Land and transportation office (LTO). I cannot wait for more developments in the years to come. By the way, it is true that now it is valid for 5 years.. so why not celebrate right? lol. I am just joking.


STEP 3
Enjoy your license
As the poster at their entrance says, "
Having a driver's license is not a right, it is a privilege
". So make it count. If you want to see the video version of this post feel free to watch it here - down below.