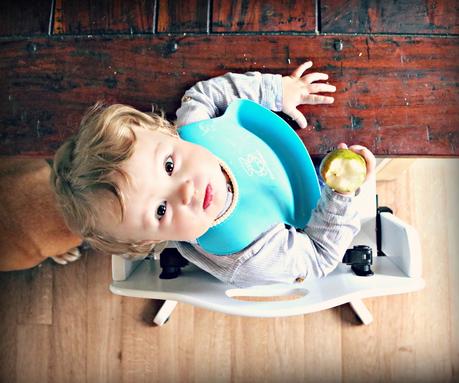 Whenever I get asked to review a baby product, I will always use the same line. Choosing the right product for you can be such a minefield. It's a good job, us blogger's are here to lend a helping hand! Today, I'm here with a product I genuinely love and have found no faults with, the
East Coast Nursey Contour Multi-Height High Chair
. 
This high chair is suitable from six months and then converts to a junior chair suitable for up to 50kg! So, if you're looking for a long lasting chair, this is going to be the one for you. Let's discuss the key features;
Available in natural and white finishes
Suitable from 6 months
Supplied with a black plastic tray and optional wooden bumper bar
Adjustable seat height and footrest height
Converts to a junior chair, suitable for up to 50kg
Includes a full safety harness, and crotch bar fixed to the tray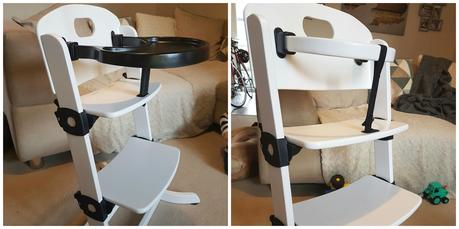 This high chair truly grows with your child, the black tray is perfect for when your child is exploring their first tastes. IT DOESN'T STAIN!! Hurrah! This is a true bugbear for me when it comes to high chairs. White trays that slowly turn a slight shade of orange is never a good look, but is inevitable if your families favorite meal is spaghetti bolognese. Having a black tray completely eliminates this and if you ask me is a little bit genius! 
You also have the option of using the bumper bar which offers a little more saftey but allows them to sit at the table with you, or you can completely remove it all together when they become confident using a chair.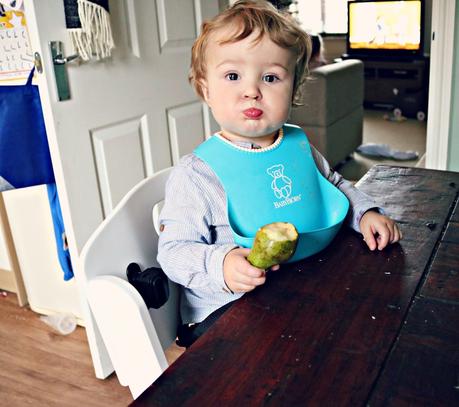 The chair comes flat packed and my hubby put this together for me whilst I was at work one day easily (I'm the queen of flat pack in this house, so if he can do it, it must be straight forward.). It's solidly built, very high quality, in fact for its price I think it's a bargain.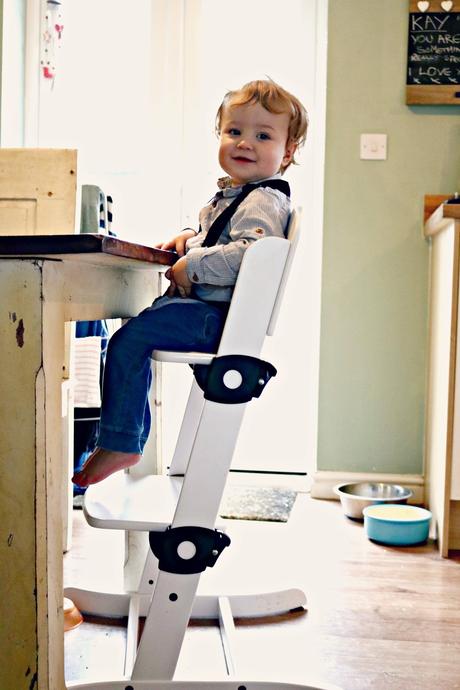 The East Coast Nursery High Chair is available from a wide range of retailers, including
Mothercare
(£89.99). As you can see from the picture below, Henry loves his seat. For saying this boy does NOT like to sit still, he regularly asks to sit in his chair. I think he quite likes the high seating position so he can look down on his "kingdom".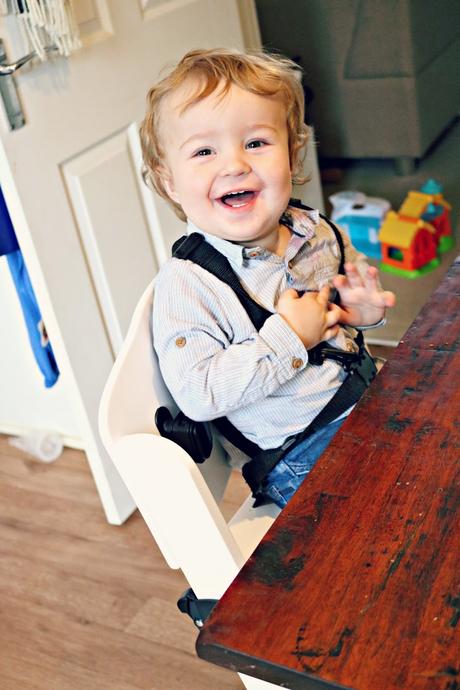 Mummy B xoxox
*Product was sent for the purpose of the review, all thoughts and opinions, as always, are my own.