Kids love adventures. I love adventures. Our family loves adventures. When I was a little chica my Mom used to plan epic adventures. We'd pack up the car to the brim and just go places. It seemed so effortless. My Mom and her AAA Travel Guide with a pen, a highlighter and some maps took us all over So Cal and beyond! The memories I made from those adventures and still carry with me have created the passion I have for crafting amazing outings for my own family.
Thanks to my new fabulous friend Amanda Prince and owner of Prince Pines, I was able to plan a journey to the mountains of intensely fabulous proportions! With Spring Break looming on the horizon, I was desperate for an escape from town that didn't include an overcrowded amusement park or jaunting to the beach in horrible weather. So after connecting with Amanda in the So Cal Lady Bloggers group on Facebook, I started crafting a trip for me and the boys that would include relaxation and a little fun in the snow.
We arrived at Prince Pines in the late afternoon, with the sun shining and with a view of the mountains still covered with snow over on Bear Mountain. While there was no snow in our front yard like in this lovely picture below, the entire cabin is surrounded by stunning tree growth and blue skies.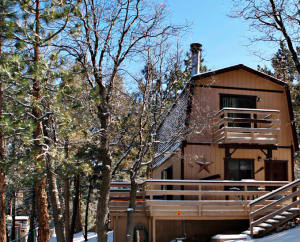 Before I was a Mama, I rented cabins with friends in the local area and ended up with one room shacks that were off the beaten path and so far from the action that it was certainly not worth the money I shelled out. Eck. Horrible. Prince Pines is a stunning modern space with a spacious living room complete with stone stacked fireplace! I think my favorite spot immediately was the patio off the living room with this view…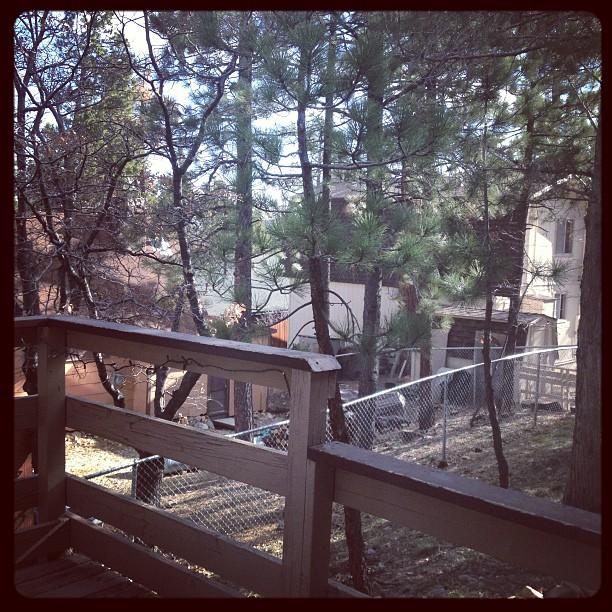 On our first day, we ventured to experience some local flavor at the Big Bear Mountain Brewery and grab some noms while we figured out how to attack the mountain the next day! We found a great selection of brews and a stellar environment. I tried the bread bowl of chili and it was scrumptious. Seriously. Fabulous. Ugh. I wanna go back. Or have them cook for me.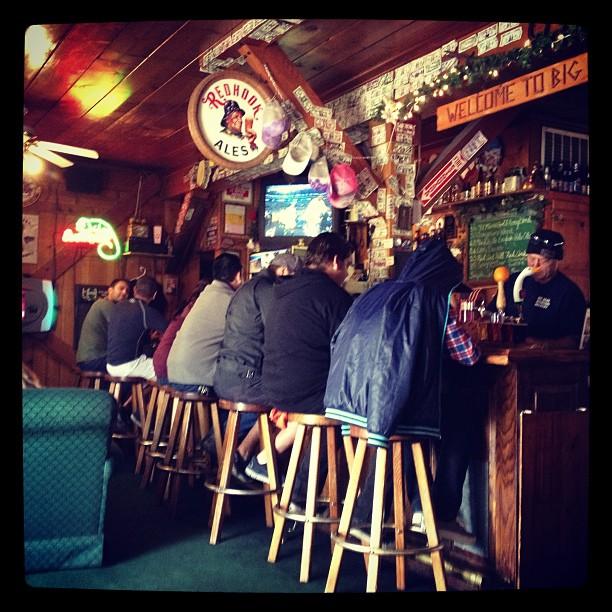 Back at the cabin we experienced the awesomeness of the fireplace! With lots of fresh firewood available in the side yard and full kitchen at our disposal, we stocked up on snack foods and goodies and settled in for the rest of the evening. Amanda has made sure the cabin has all the amenities of home from the fabulously appointed kitchen to the cozy Master Bedroom complete with private balcony. There are fabulous touches all over the cabin including inspiring quotes from Ghandi and perfect decorator touches including my favorite Easter egg hiding spot!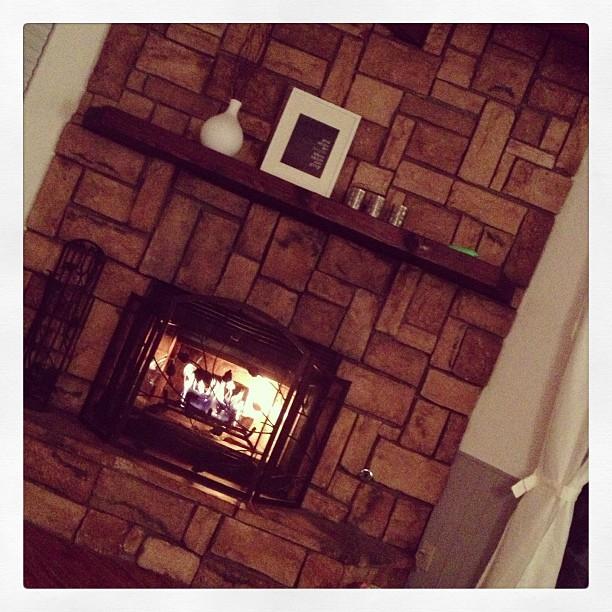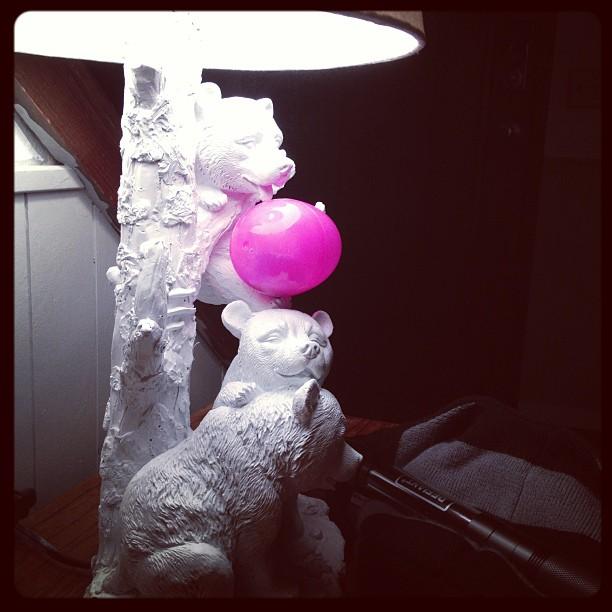 Entirely by accident and without careful planning we spent Easter at Prince Pines and with the quick whit and planning inspired by my Mama, we pulled it off without a hitch! Prince Pines is just a ten minute drive from Snow Summit, our personal favorite spot for snow play and tons of other amazing places to enjoy family time. It's just moments away from Big Bear Village full of fabulous eateries and local shops with arts and crafts. Oh and you seriously drive by Big Bear Lake on your way anywhere. I love Sugarloaf!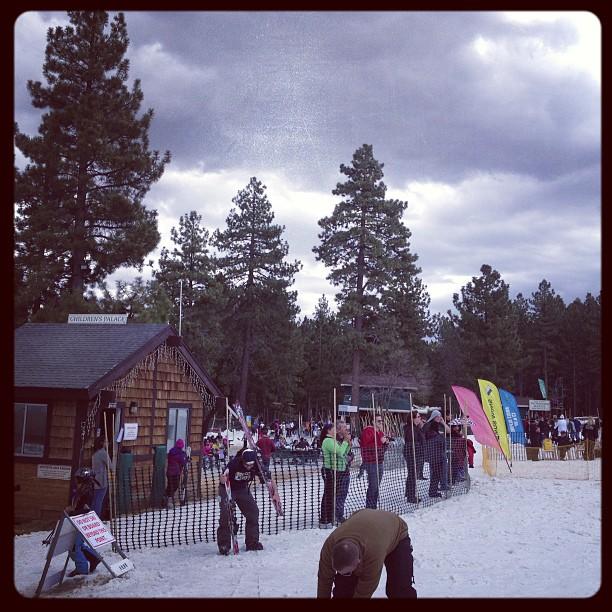 I'm happy to have had the pleasure to spend a phenomenal weekend away at Amanda's home away from home, Prince Pines. And I'm thrilled to encourage every one who needs a getaway to the mountains to contact Amanda! I'm looking very forward to returning in the summer for some writing time and retreat.