Halloween is such a fun time of year, and is an event that your kids will no doubt love as it's full of exciting things to do, like dressing up, being spooked and of course...sweets!
If you're hosting a Halloween party, or simply just want to have some fun with your kids for Halloween, trying out some crafts is a great idea. We've made a list of some easy and fun ones 
'Orange pumpkins'
If your little ones are slightly too little to be helping with the proper pumpkin carving, a great solution to helping them not feel left out is to decorate oranges as pumpkins, instead! They make really sweet little decorations too if you are hosting a Halloween party, as you can arrange them around the house (you could even turn it into a 'find the mini pumpkin' game!). They make a perfect, healthy alternative to sweets too which is a good way to ensure they get some vitamin c in as well as all that sugar! Hand them out to trick or treaters, too.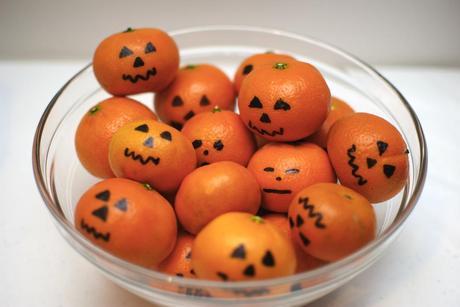 Cardboard masks
Masks are a great craft and Halloween masks are really fun as you're little ones can make their own mini costumes which they can wear with pride, knowing they helped make them. Loads of their favorite TV, movie or book characters will wear masks too, so they can go as their favorite hero.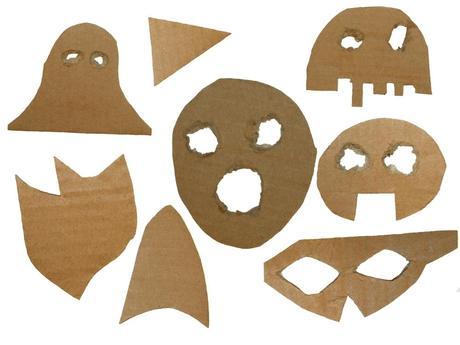 Pipe cleaner spiders
There's something about kids and creepy crawlies...they go crazy for them! Help them make their own by picking up a few pipe cleaners and helping them twist and turn them into the shape of a spider. As they get more inventive and imaginative, they can try other spooky creatures, too. It's a great media to work with as there's no mess, which is a great bonus. You pick up pipe cleaners and a whole host of other art supplies for kids and artists of all ages at

www.artifolk.co.uk

, too!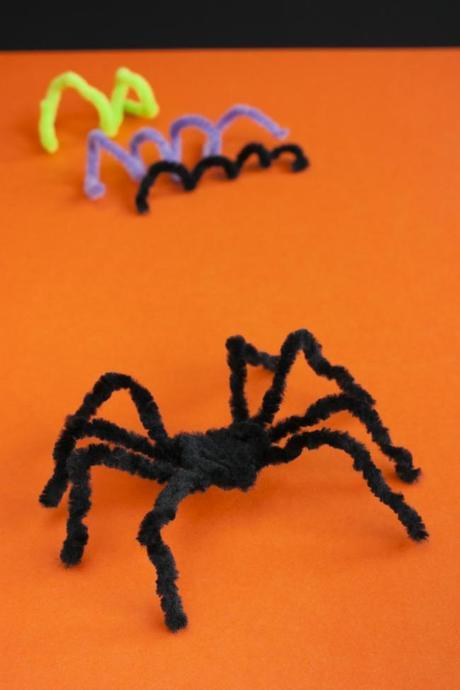 Milk container ghosts
Don't throw away those old plastic milk containers! Instead, give them a good wash when they're empty and let your little one's imaginations run wild. Give them a black pen and help them draw a face onto the front to make a spooky ghost face. Then put an

electric tea light

into it to help give it a ghoulish glow that will be completely safe, too!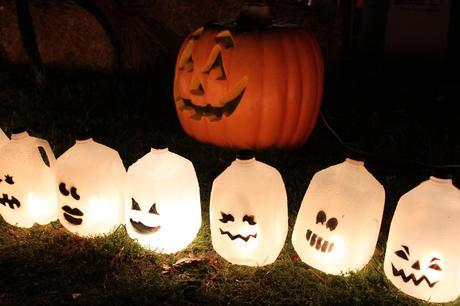 Napkin ghosts
Invest in a few ping pong balls, a few napkins, some string, an elastic band and a pen. Wrap the napkin round the ping pong ball and secure with an elastic band, then draw a face on the ball, then hang it up with some string and voila...you have a super thrifty, easy and fun ghost!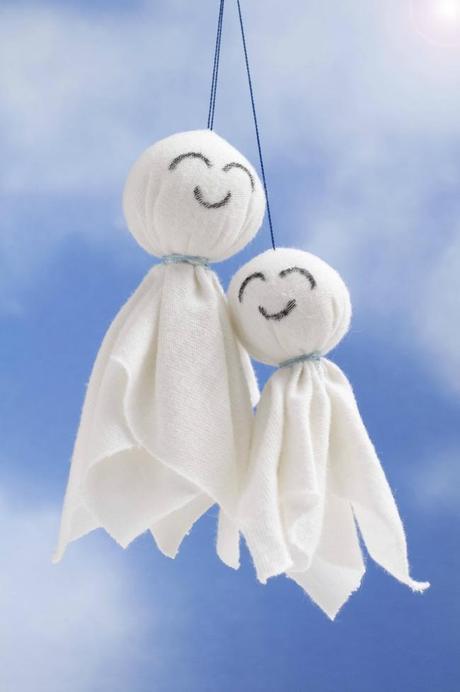 Halloween bunting/banners  
Older kids will no doubt love making more 'grown up' crafts and decorations, and bunting or banners works really well for this. Have them draw out the words 'Happy Halloween' in spooky, festive colours and cut them out. Attach them to string and then you've got a banner!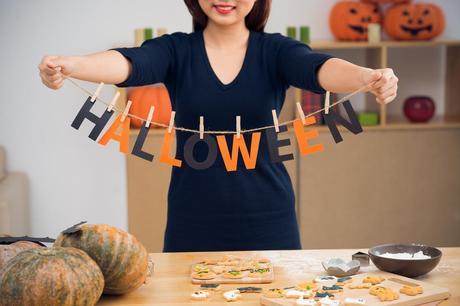 Never miss a post:  Follow via 

Bloglovin |Subscribe to Bump To Baby by Email
Get Social:  | Facebook  | Twitter | Instagram 


*pr collaboration - you can read my blogs disclosure policy 

here