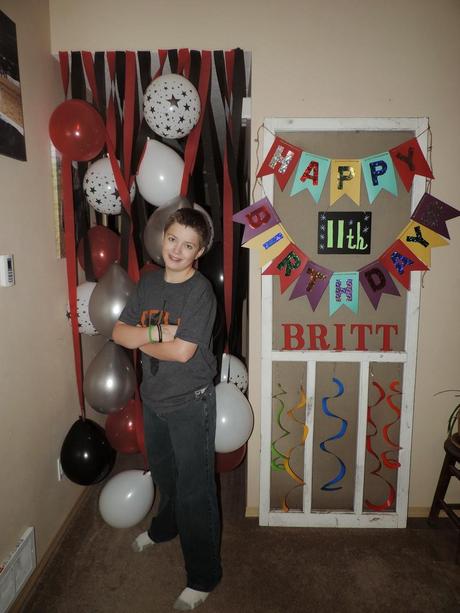 Eleven on the 11th - that made this Britt's "Golden Birthday." He was so excited, I'm not sure if he got a single wink of sleep the night before! I could hear him tossing around on his squeaky bed, and then he got up a couple of times to use the bathroom. The first time, he saw the balloons with lights in them, so he went back to bed without using the bathroom (which is next to where the balloons were), but then he got up again and used our master bathroom. He heard me decorating the night before, so he knew there would be a special surprise in the morning. And so the morning of his birthday, we got up extra early so he could open all his presents. We had a long day ahead of us, and knew we wouldn't be home until about 8 in the evening - the anticipation of his presents sitting there all day long would have killed him!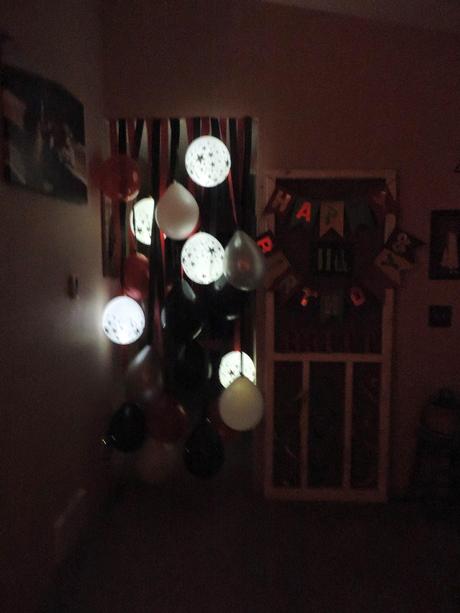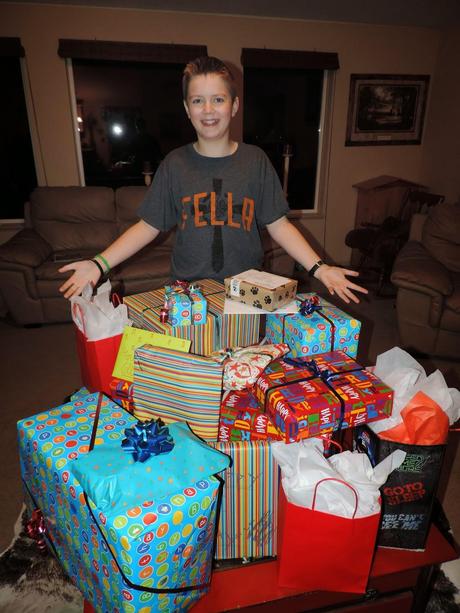 He had a few "extra" presents, this year, because we are redoing his room. So he wasn't exactly thrilled with all of them, but he was very gracious and kind about it. The biggest box was a new comforter set - we can't wait to paint his room and fix it up WWE style!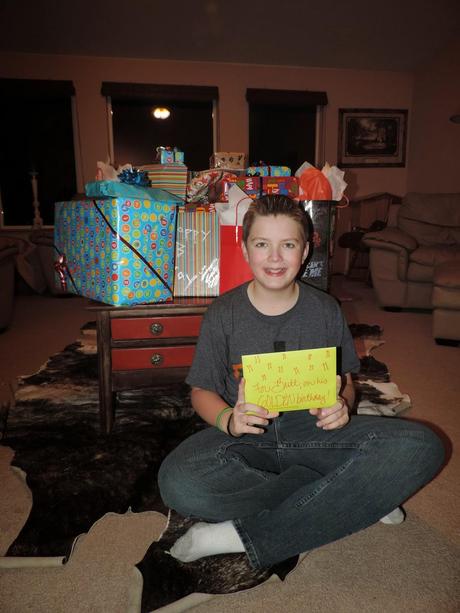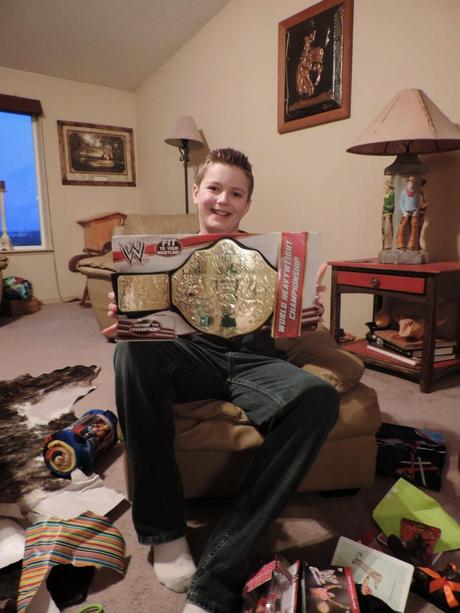 The WWE belt was the hit of all the presents, and it was a last minute one we just happened to find that was really cool (most WWE belts are pretty chintzy). It was so cute, because he really, really loved it, but had always acted like he didn't want one when he saw them in stores. Brady and I figured he would at least be able to use this one for decoration, if nothing else. Our hunch was correct, and he was thrilled. In fact, he's been sporting it around the house ever since he got it! I love fun presents that work out like that.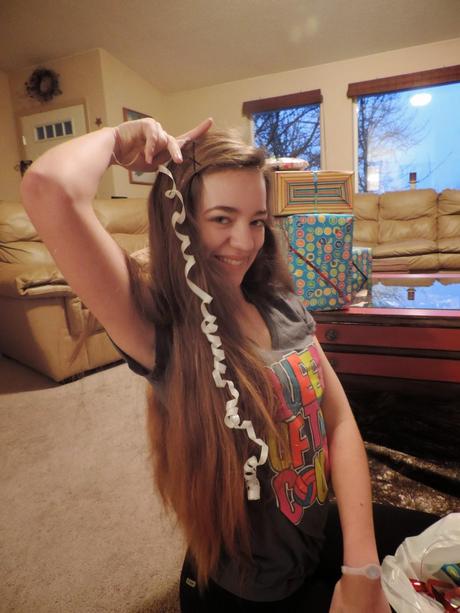 Brailey thought the ribbon would make a nice hair extension - I agree, don't you?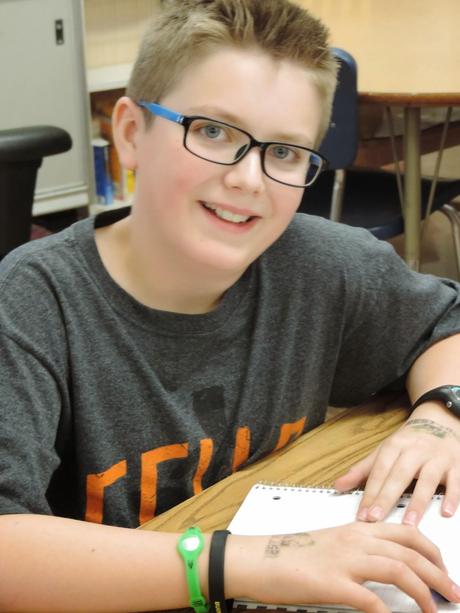 I took a few treats to his classroom for the kiddos to take home after school - it was a cute bag of two small Air Heads to symbolize "11," and then a tiny pack of gum and a inspirational magnet with "Be _____" and an inspiring word, like Unique, Spectacular, Amazing, etc. The "Be" was for Britt and the oh-so-important "B" in our family. The kids seemed to enjoy my explanation. After school, he skipped yoga and I took him for a Sonic Slushy with Nerds and he got to go to two stores - one to exchange a WWE action figure for a different one and another to spend his one of his gift cards on a new series of cards he is into. He was thrilled! At swim practice, he was celebrated with the famous Birthday Swim, where the kids lined the lane with kick boards and splashed him as he swam while they sang to him. And then, on to volleyball practice - lucky Britt! But when we got home - we had some delicious ice cream birthday cake, which turned out so cute (I love Dairy Queen!), and then this weekend, once Brady got home, we took him out for his birthday lunch (after a full morning of volleyball), where he played the Batman Arcade. He barely ate his pizza! But he had a great birthday, and his fifth grade year is going well. It was a celebration of "lasts," in many ways - his last chance to bring a class birthday treat, his last birthday swim at practice (he will be moving to a new coach, soon, due to aging up), his last year in grade school. He is growing up too fast! But we are very excited to see where his eleventh year takes us. No matter what, it is sure to be an adventure!