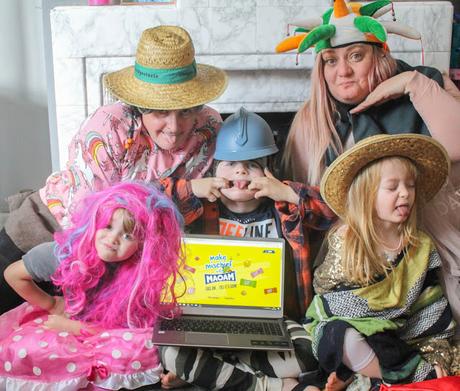 With the vast majority of families in the UK spending far more time together at home than usual at the moment, it's fair to say that some days can be a bit tricky.

Working from home and taking on the task of homeschooling is no easy feat, and with so many huge changes to our usual daily routines and so very much on all of our plates - it can be really difficult to look after our mental health and that of our children too.

One thing I've been really keen to do is find ways to inject some fun into our days, as it can be a little monotonous to spend day after day at home with young children.
I have to admit, being in lockdown for so long has left my imagination running a little dry when it comes to fun ideas for keeping us all busy at home! So, when MAOAM got in touch to ask Jon and I to take a look at their new Mischief Hub, I was delighted.

It's been my motto as a parent, ever since my first son was a baby, that as long as I've shared a laugh with the children at least once each day, then things are good - and it's a philosophy I've stuck with. Even on the hardest of days, a few moments of laughter can make all the difference. So I loved the idea of taking just 20 minutes or so each day to have some fun together as a family - doing something silly and purely for the purpose of enjoyment, laughter and a bit of quality time together!
WHAT IS THE MAOAM MISCHIEF HUB?
MAOAM's Mischief Hub
 is a website full of inspiration and ideas for injecting some fun and laughter into your days as a family - something we could certainly all do with right now!

It features MAOAM's mascot – Max, The Mischief Maker, as well as the renowned Prank Masters Dick & Dom who guide us through some fun and creative Mischief Mission videos! 
My kids absolutely loved watching Dick & Dom's silly antics in the videos, and when we told them that we'd be having a go at the Missions ourselves - they were, of course, delighted!

The Mischief Hub also features some 
Mischievous
 Craft Ideas which we've had a lot of fun with over the last few weeks.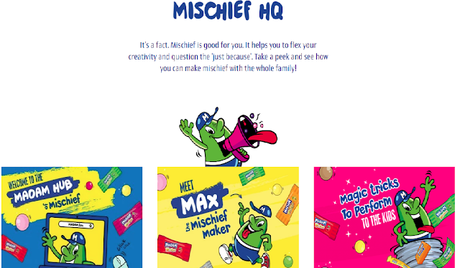 And the best part?  MAOAM are going to be rewarding some lucky families who are injecting fun and mischief into their daily routines with some prizes! All you need to do to be in with a chance of winning is enjoy some of the Mischief Missions and Craft activities yourself, and share your photos or videos on social media  - and you could win some MAOAM goodies.

You can take a look at the Mischief Hub for yourself by going to MAOAM.Fun
SO WHAT MISCHIEF DID WE GET UP TO?
The first Mischief Mission that we tried out was the "Could I Be Wearing Any More Clothes?" Challenge!
After watching Dick & Dom explain the mission, we got out a huge pile of fancy dress and accessories and took it in turns to put as many items of clothing on in 60 seconds as we could manage!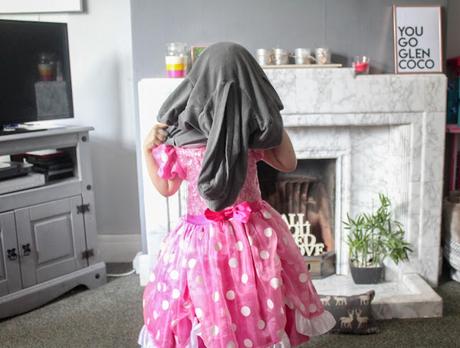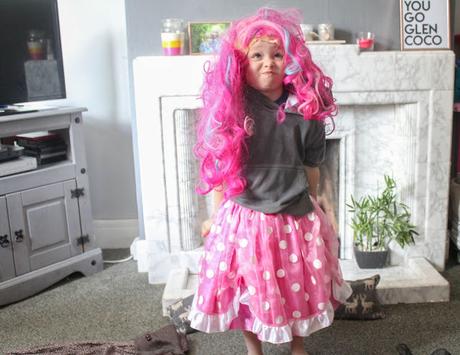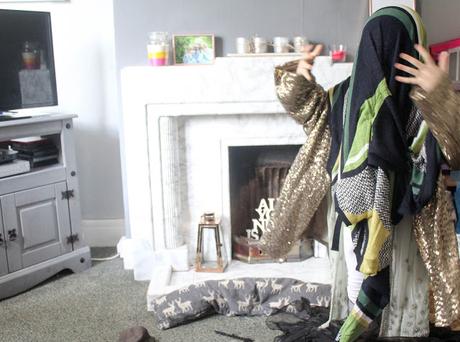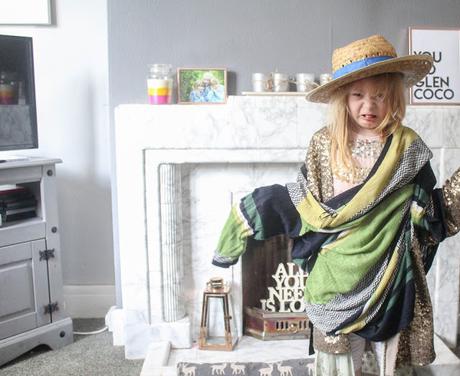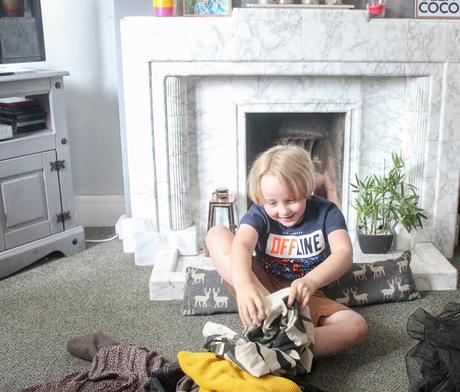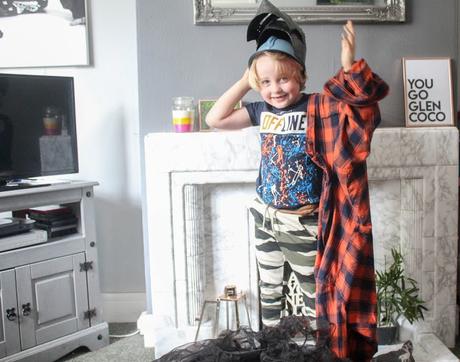 It was hilarious to see everybody rushing to get themselves kitted out in outfit on top of outfit, and the final looks had us all in stitches! We then decided to keep the fun going with a bit of a Catwalk session to show off our zany looks!
We decided that the person who had the most clothes on at the end of the challenge was the winner, with the prize being a pack of MAOAM Stripes! This went down a treat!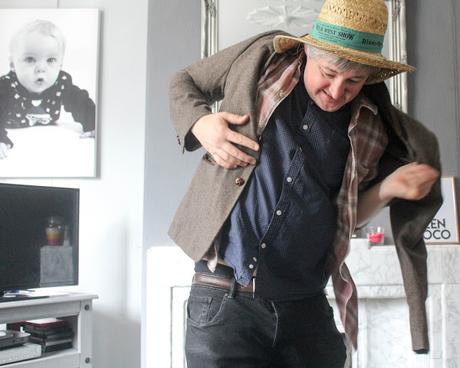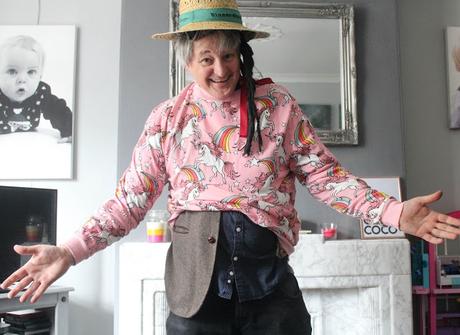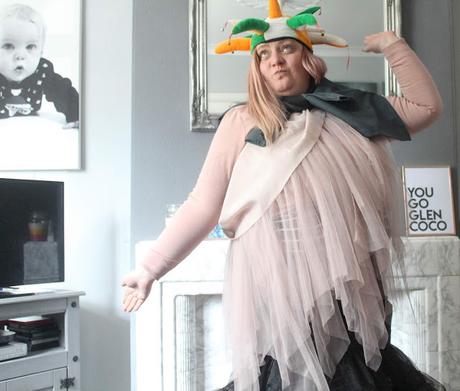 Another challenge we tried was the Shut Your Ears mission - this one was almost certainly my kids favorite as it meant they got to make lots and lots of noise, which they are big fans of!
The challenge was to make as much noise as you possibly can for 60 seconds but WITHOUT using your mouth! We lined up lots of musical instruments, noisy toys and pots and pans to use - and to make sure that nobody used their mouth, we popped a MAOAM stripe in to chew on! The winner was the person who managed to make the most noise – but, to be honest, I don't think anyone really minded who the winner was. They were too busy having fun making as much noise as possible!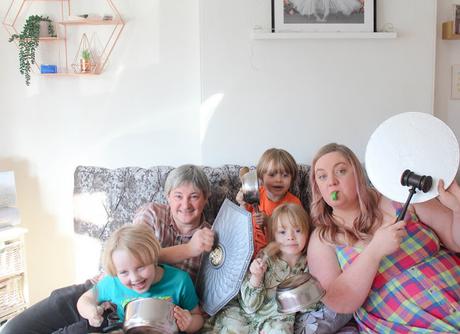 As well as Dick & Dom's Mischief Missions, we also tried out some of the craft activities and games suggested too.
My well of craft inspiration has well and truly run dry after so many weeks of being at home, so I was really grateful for some new ideas!
My kids absolutely loved watching Dick & Dom's ideas, and reading through the craft suggestions - picking out what they wanted to try!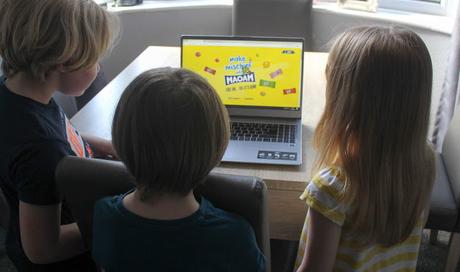 One of our favourites was playing The Potato Family Guessing Game - where we each had a go at making potato versions of each other using craft bits and bobs, and then guessing who each potato was supposed to be!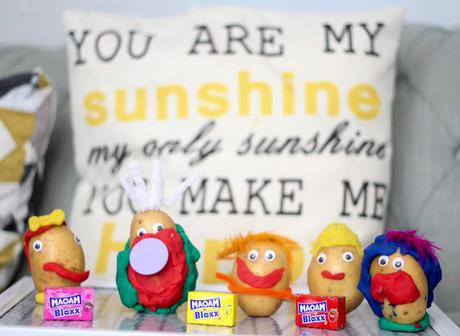 I can't say I was overly flattered by Noa's Potato-Creation of me?!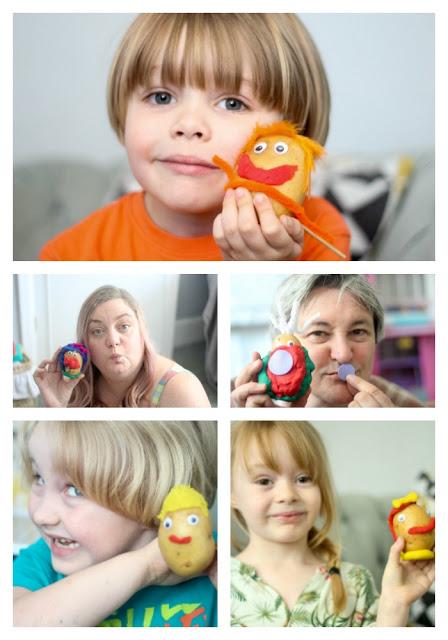 I have to say, I've found the Mischief Hub to be a really great source of fun and free ideas to keep us all busy and having fun together over the last few weeks. It can be so difficult to keep the mood light during times like these, but it's so beneficial to take just 20 minutes or so every now and then to do something fun and silly together.
MAOAM'S MISCHIEF HUB COMPETITION
As I mentioned earlier, MAOAM is giving families across the UK the chance to win some MAOAM goodies by sharing the pranks you get up to on social media - which I think adds another element of fun for children!
To enter, all you need to do is share some photos or videos of your pranks on either Instagram - tagging @maoam_uk, Twitter tagging @OfficialMAOAM or on Facebook tagging @MAOAM UK, and remember to include the hashtag  #MAOAMMischief.
Don't forget to check out 
The Mischief Hub Here
. 
Good luck and have fun with your Mischief Missions!
MAOAM is a registered trademark of MAOAM International Limited and is used with permission. The views, ideas and opinions expressed here are my own.
If you enjoy my blog, please consider following me on Bloglovin'