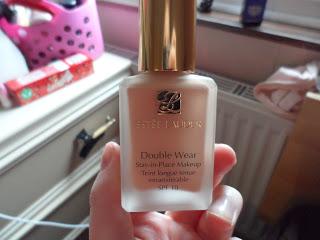 I decided to purchase this foundation after around 3 months of thinking about it. I finally decided to take the plunge and picked it up from my local Debenhams store for around £23 I believe. The beauty consultant matched me up perfectly to the shade '1C1 Cool Bone 66'. This little miracle of a foundation claims to give flawless and lasting coverage that is supposed to withstand heat, humidity and sweat but it still feels very lightweight on the skin whist being smudge-proof! A lot of things going on is this little glass bottle.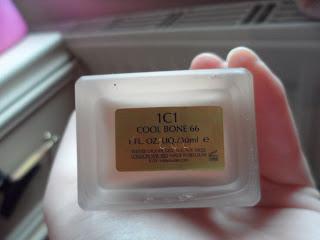 I apply this in the morning with a real techniques buffing brush which gives an amazing finish and once I have been out to work and done what I needed to do my foundation is still there! This can sometimes be up to 10 hours later, amazing right? This foundation is high coverage and does cover any blemishes or redness that I have. I would say this is quite a matte foundation, and I like that about it. I couldn't just wear this foundation without bronzer or blusher because on its own it just makes you look really plain and in a way have a flat face (if that makes any sense). 
The downside I would say is that it doesn't come with a pump so you have to just tip it onto your hand which can cause a lot of wastage. I have read online that the MAC pumps fit perfectly so I am going to try that. I would also be quite cautious of taking this on holiday or in my handbag as it is a glass bottle and I would be terrified that it would smash. 
Overall I love this foundation and I am sure it will be a huge staple in my makeup collection for years to come. 
Does anyone recommend any other high end foundations?