It's no secret that I don't have perfect skin. I don't think I ever go out of the house without wearing at least a tinted moisturizer. This is mostly just to even out my complexion so I'll look less tired and more presentable. I don't really try to all OC about hiding my skin imperfections, although it's always a delight to find a foundation that also blurs out blemishes.
So these days, I've been trying a bunch of BB Creams. It's really no wonder why BB Creams are so popular. They have everything that a girl looks for in a foundation, especially a girl who lives in a tropical country like the Philippines. My city, General Santos, is the southernmost city and it's probably the hottest and sunlight-abundant city I've ever lived in. If you think Manila is hot, Gensan is hotter, but with way less pollution of course. SPF is a must! The more the better. 
Here's my review for the BB Cream that I've been using lately.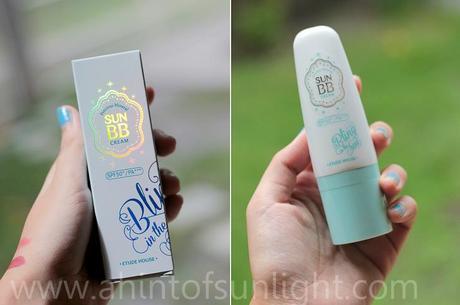 Etude House Precious Mineral Sun BB Cream Bling in the Sea in Natural BeigeSPF50+/ PA+++

"Precious Mineral Sun BB Cream promotes silky complexion and brightened look with Pearl Mineral Powder infused sheer coverage. Powerful UV protection and Long lasting waterproof formula for all day outdoor protection." - written at the box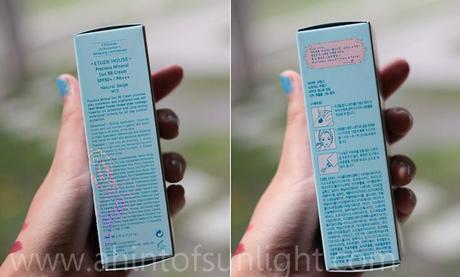 UV Protection + Whitening + Anti-Wrinkle + Long lasting Waterproof
I find the packaging very curious. The style is similar to Precious Mineral Sun BB Cream Coolfix but I like the color scheme of Bling in the Sea more. 
So just like Coolfix, you can apply this product in two ways.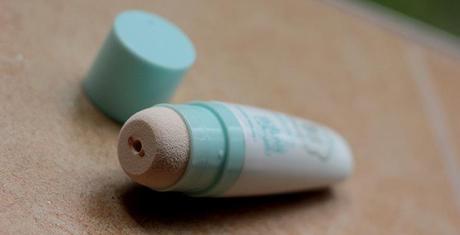 First one is by using the sponge top. When you squeeze the product out, goes directly to the sponge hence you can spread and blend the product on your face using the sponge.
Like this: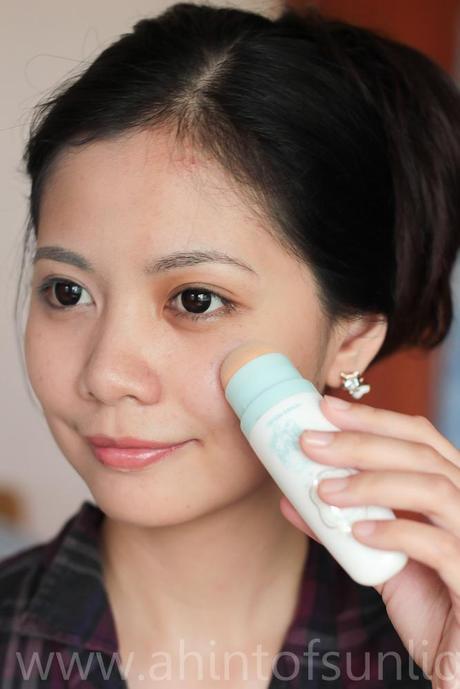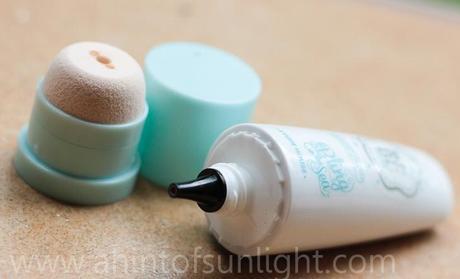 If you're uncomfortable with using the sponge, you can take it off.
I find that the sponge applicator applies the product well. It would have been my preferred means of application only I'm too lazy to always clean the sponge. And you have to clean to brush of course to prevent it from gathering bacteria and causing breakouts. I think it's a waste of product too because some of the BB Cream is absorbed by the sponge.
Another thing that I like about the packaging too is that there's a stopper at the cap that fits through that hole in the middle of the sponge so the product won't spill out. It's meant to be stored upside-down after all. I think this makes it travel-friendly.
Texture and SmellTexture is between creamy and runny. It's not sticky and smells really nice. It smells nicer than most BB Cream I've used so far. I'm really bad at describing smell. But this one doesn't have a typical make-up smell but a clean cologne scent instead.
CoverageAt the packaging, it indicates that coverage is sheer. However you can build it up to medium coverage if you want to. It can cover a few blemishes but not all of them. I think it does quite well in making my skin appear even. They can even improve the look of my under-eye-circles so I don't have to use concealer when using this.
Color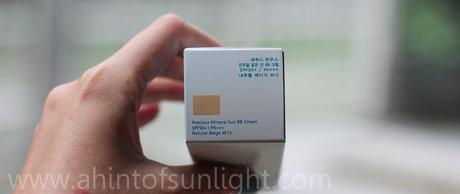 So I picked natural beige W13
Etude House Precious Mineral Sun BB Cream Bling only comes in two shades: light beige N02 and natural beige W13. I picked Natural Beige because based on the swatches I saw online, this one has the more yellow undertone.
Natural Beige is a nice color that I thought at first is too dark for me. I find that weird because Korean BB Creams tend to carry light shades, hence it's difficult for most Filipinas(us being a brown race) to pick a shade that matches the morena complexion. Natural Beige, having yellow undertones may be a good fit for Filipinas who have medium-fair or medium skin complexion. Also let's not forget that one distinct quality of BB Creams is that it is supposed to be able to adjust its color to your color once it oxidize.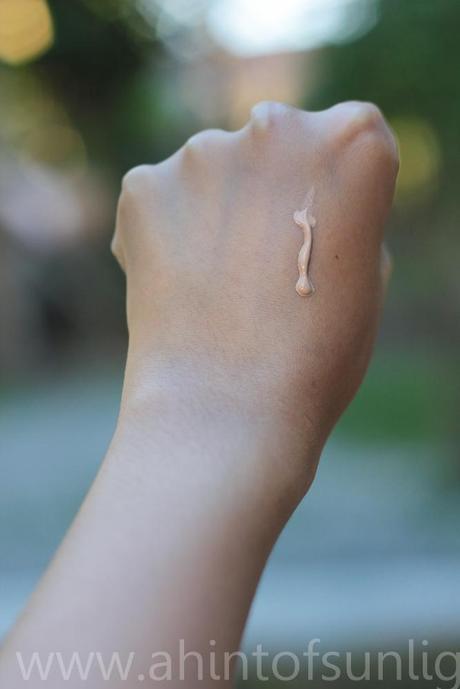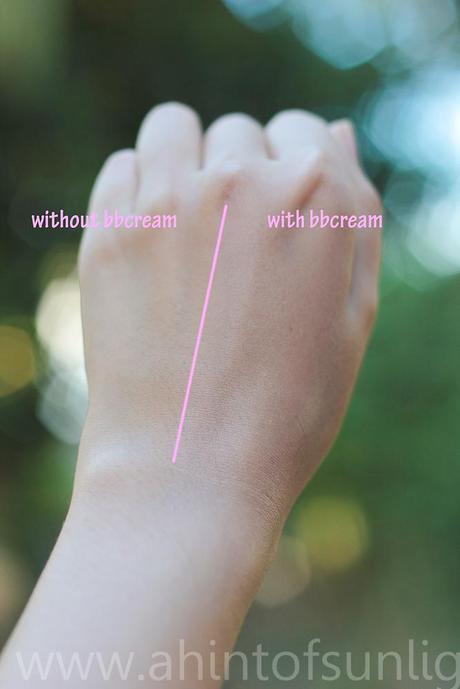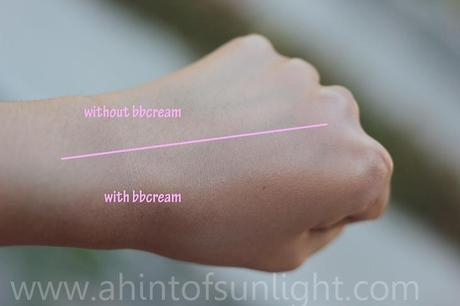 Not sure if it's noticeable here but after blending behind my hand, the portion with the bbcream appears darker. I wish I was able to take pictures after a good 10 minutes after this though as it started to blend to my skin eventually.
The same thing happened when I first applied this on my skin. I was dismayed because it appeared darker. But it was able to eventually adjust to my skin color.
Sun-protection and Oil ControlAt SPF50+, you'll be glad you're alive in this generation. Ten years ago, I doubt if you can find an everyday product that has the same SPF but is also lightweight. Seriously, for something with a SPF as high as this, you'd expect it to be greasy and heavy but fortunately it's not! I even find some BB Creams with only SPF 15 feel heavier than this. With SPF50 though, it definitely have a very noticeable white cast as you'll see in the pictures later. Oil Control is so-so. It doesn't make you feel greasy, it doesn't help much in controlling oil too. You might as well carry blotting sheets with you if you have oily or combination skin. 
Finish and LongevityThis has a slightly dewy finish, which my skin doesn't take very well. You don't have to set this BB Cream if you have dry or normal skin-type. But combination-types like me must do so just to be safe. I don't know why but the dewy look tend to get out of hand on my face. My skin tends to look oily but when I try to blot it, I only need half of sheet of a blotting paper to absorb everything.As it's supposed to be waterproof, it lasts the whole day. At the end of the day though, you have to use more than your usual cleanser to completely wash it off.
Now for face swatches: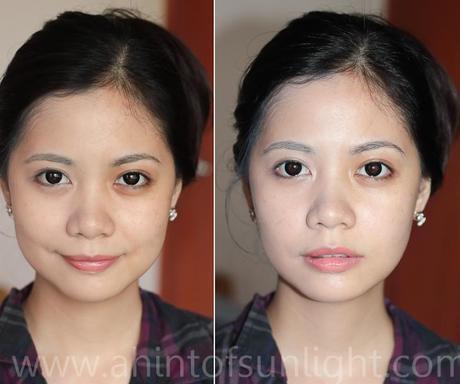 left part of the face - with BB Cream | left part of the face - no BB Cream
I like how you can see that it really refined my skin, and then at the next pic, it suddenly turns freaky.
Here's another one: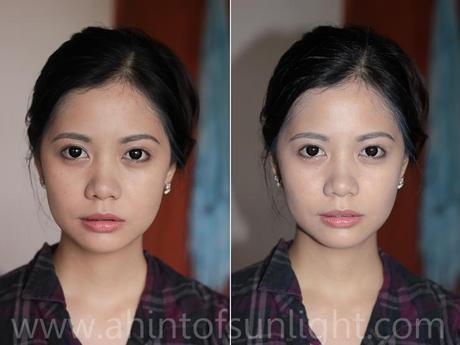 White cast is really heavy. It has SPF50 after all. So ladies, don't wear this at night when you know you'll be photographer a lot with flash.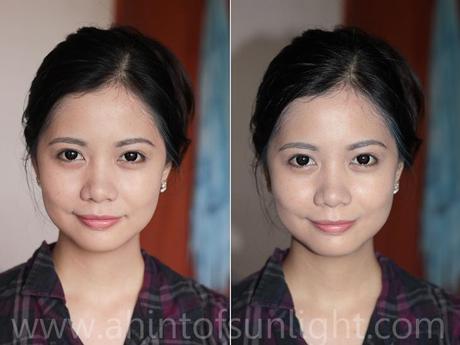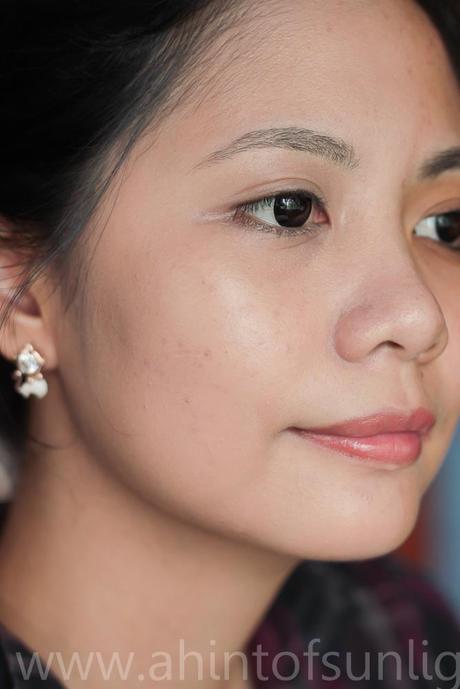 Don't you just love that coverage? I built it up for medium coverage here so it'll show on the pictures more. The finish still looks pretty  natural, but it was also able to cover major blemishes and helped blur the pores.
One word of caution though. Make sure that you have well-exfoliated skin. Once it evens out your complexion, the tiny bumps that are white heads becomes more visible. The same is true for any foundation that evens out skin tone.
Likes:SPF50 and PA+++ - definitely protects you against UVA and UVBFeels light on the faceCute and smart packaging - the sponge is really useful!Meant to be stored upside down and won't spillEvens out skin complexion. I wouldn't go as far as saying it makes your skin look flawless, but it definitely definitely improves its appearanceWaterproof and lasts whole day!Pleasant smell instead of the usual make-up smellLooks natural but still blurs imperfectionsNatural Beige, the darker shade blends well with my skin and can probably even accommodate complexions that are darker by a shade or two.Did not break me out
DislikeWhite castOnly two shades availableCleaning the sponge every now and then is tiringNot widely available!
Ok I know in Korea, Etude House is everywhere. But in the Philippines, you can only find their stores in major cities! And I bet it isn't as widely available outside Asia too.
I got mine at w2beauty.com and it's a good website to get Etude House products and other Korean brands because SHIPPING IS FREE. But more on that later.
Recommend?Definitely, YES to girls with fair, medium-fair, and medium complexion.I highly recommend this for it's sun-protection properties especially if you live in a sunny country.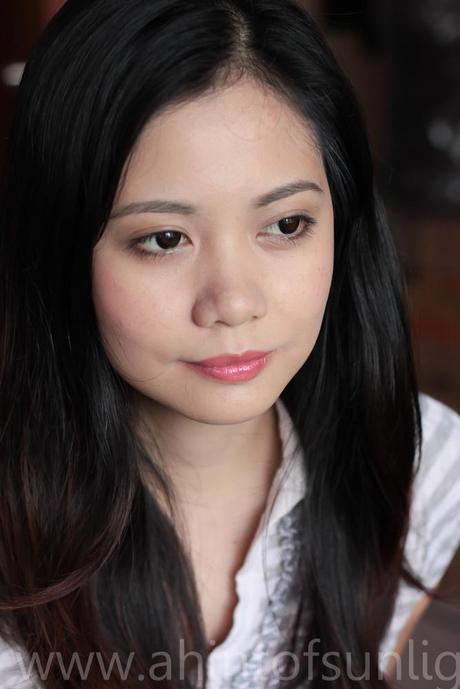 After setting it with powder.
On my faceCosmagic LockOn BrowCosmagic Mineral Powder BB CreamGosh Catchy Eyes MascaraLioele Pop Pinky Tint on cheeks and lipsColour Collection Vitamin E Lipstick Pinkish NudeEtude House Precious Mineral Sun BB Cream Bling in the Sea Natural Beige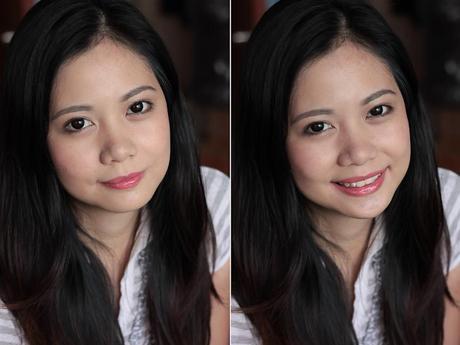 I noticed a lot of popular skin care brands has also jumped into the BB Cream wagon. I still find BB Creams from Asian, especially Korean brands better. The Etude House's Bling in the Sea collection was released and intended for the summer but hey my country is a country of eternal summer with a few typhoons so I can use it the whole year round
Introducing  w2beauty.comMy Etude House Precious Mineral Sun BB Cream Bling in the Sea came from w2beauty.com. 

Now this webstore is run by Alice, who is actually based in Seoul, Korea. In a way, it's small-scale and huge at the same time. Huge because the website carries lots and lots of Korean Brands, even some rare ones. Here's a list:

Ameli, Amorepacific, A'pieu, Aritaum, Banila Co, Benton, Etude House, Hanyil, Hera, Holika Holika, Illi, Innisfree, Iope, It's Skin, Laneige, Leaders, Lioele, Lirikos, Mamonde, Missha, Mizon, Nature Republic, Primera, Skinfood, Shara Shara, Skin79, Sulwhasoo, The Faceshop, The Saem, Tony Moly, Lolita Lempicka

Shipping is also free worldwide so there's no sneaky additional charges. What you see on the price list is the price that you have to pay for.
I guess what sets this webstore apart from other webstore that sells Korean brands is that it feels very personal. The owner, Alice, is very accommodating and genuinely loves beauty products. You can ask her questions and she can give suggestions too. One look w2beauty's facebook page  and you'll know what I mean.
And another thing that I loved were the freebies. My Etude House Precious Mineral Sun BB Cream came with these: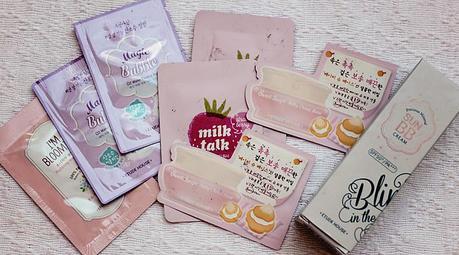 If I find time, I'll also review these samples. I try out a lot of samples I might as well give them a place in this blog.
Check out w2beauty herewebsite: http://w2beauty.com/facebook: https://www.facebook.com/W2Beauty
So Alice always has something cooking in facebook. Currently, she has her 11th give-away going on.

Check it out here.
So that's it. I think this post has been lengthy already. I hope you find this review useful though. Don't forget to drop by w2beauty.com to check out more Korean products.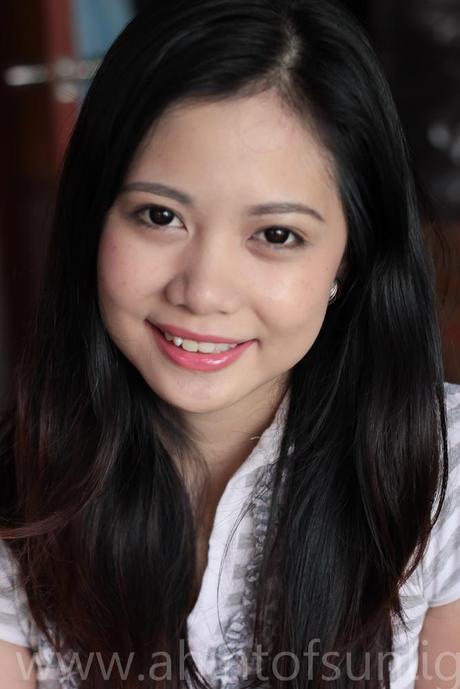 Thanks for reading everyone!
facebook | bloglovin | twitter | lookbook | tumblr

Some items in this post were sponsored for review purposes. However these are my honest opinions, as always.