This post is inspired by my recent reconnection with an old friend. She and I used to send these to each other in class instead of paying attention. Enjoy...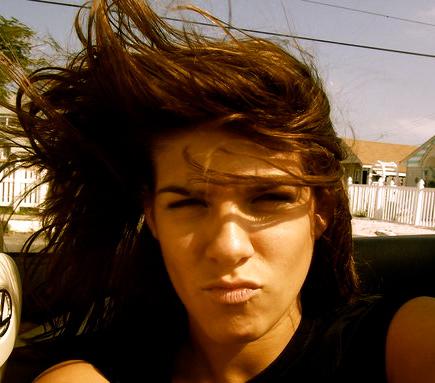 Name? Sassarella
Birthplace? The Fist Pumpin' Dirty Jerz
Current Location? Your nation's capital
Hometown? Flo Po
Nationality? American
Ethnicity? Italian and Irish, lil German too
Eye Color? B-E-A-U-tiful brown
Hair Color? B-E-A-U-tiful brown
Height? 5'4"
Glasses or contacts? My dad got me contacts this one time because I was in a hitting slump and he was sure it must have been my eyesight....if only that were the case!
Piercings or tattoos? No tatts and don't even get me started on my ear piercing ordeal. Go ahead, Oak Knoll girls, laugh away! One ear got infected, blew up, and I looked like a weird circus act.
Single or taken? Single and a mingling
Right Handed or Left Handed? Righty tighty
Your greatest strength? My fabulous good looks. Obviously.
Your Weakness? Over-analyzing errrrrrythang.
FAVORITES
Favorite color? We already know I hate this question. 
Favorite holiday? I've always had a thing for Thanksgiving, especially during the college years.
Favorite physical feature on yourself? Collar bone. It's really hot.
Your favorite pizza toppings? Cheeeese puhhhlease
Favorite alcoholic drink of choice? Vodka, whiskey, scotch, tequila, wine, beer......should I go on?
Favorite guilty pleasure? The Bachelor, The Bachelorette, & Bachelor Pad
Favorite non-sexual thing to do with a guy? Pillow talk....wait, is that sexual? Kinda?
Favorite candy? Reese, M&Ms, Skittles, Twix, Snickers....should I go on?
Favorite breakfast cereal? Life, Cheerios, Frosted Mini Wheats, Reeses Puffs
Favorite person in your life? That's a super b!tchy question.
Favorite song? As is that...how could I ever answer that?
You favorite park? Florham.
Favorite place to be? With you. [Cue gag reflexes]
Your favorite sport to watch on TV? These days...obvs football.
Favorite TV show? Seinfeld, Gilmore Girls, Grey's, Friends
Your Favorite number? 13
Who is your favorite Disney Princess? Cinda-f*ckin-Rella (helloooo movie reference)
Favorite names for a son? Anthony, after my grandfather
What about favorite names for a daughter? possibly Alexandra after my other grandfather, Alexander
What is your favorite part of your life right now? New apartment, new life, Sunday Fundays, going to Town with It's Brittany B!tch, dancing on McFadden's bar with Lauren, seeing Megs, the Smoothie King guy... should I go on?
WHICH DO YOU PREFER
Chocolate or Vanilla? Chocolate
Alcoholic or non-acoholic beverage? Really? Is that even a question?
Croutons or bacon bits? Croutons
Cowboys or Indians? How bout dem COWBOYS
Cops or Robbers? Cops, I know too many of them to choose Robbers
Single or Group Dates? oH mY GAWD, like totes SiNGLe dAtES
McDonalds or Burger King? BK fries are way better than McDonalds
Pepsi or Coke? Coke
Starbucks or elsewhere? I'm down with 'Bucks. However, The Bean Counter on Wisconsin Avenue has fan-freakin-tastic coffee
Dogs or cats?Dogs
Jay Leno or David Letterman? Leno, usually.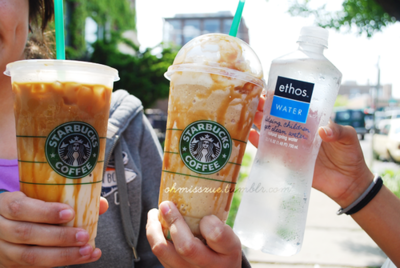 DO YOU's
Do you smoke? Nope
Do you sing? Unfortunately for anyone listening, YES
Do you want to get married? Yup
Do you believe in yourself? I shoot for the stars.
Do you get along with your parents? Gotta love Lu and Vin
Do you go to church? Not so much anymore.
Do you want children? Please don't say the C-Word.
Do you drink? Really? Is that even a question?
Do you like to travel by plane? LOVE IT
Do you still watch cartoons on Saturday morning? Nope, I'm at work.
Do you have a teddy bear? I have a monkey, Chee Chee!
Do you like thunderstorms? If it means I don't have to go anywhere, then sure! #friggenIrene
Do you play an instrument? I used to play piano and clarinet....band geeeeeek.
Do you think Jesus is great? He sure is swell!
Do you have any friends of the gay preference? Plenty of em
Do you consider yourself a party person or more apt to stay at home? A mix of both.
HAVE YOU EVER
Have you ever fired a gun? A Super Soaker CPS 2000
Have you ever loved someone? Yes.
Have you ever been with someone of the same sex? Nope.
Have you ever gotten so drunk you don't remember the entire night? I've never forgotten the ENTIRE night.
Have you ever cried for no reason? I am a woman.
Have you ever cut your own hair? No but this one time Jackie cut Lauren's hair before a team picture....it looked really good......
Have you ever skipped school? I have rebelled against the system a time or

2


Have you ever bungee jumped? Nope.
Have you ever punched someone? Not seriously but I should've knocked the socks off of that dumb silly little girl who threw a used paper towel in my face last weekend...
Have you ever been arrested? Nope.
Have you ever broken into someone's house? Nope.
Have you ever participated in a crime without getting caught? Nope. I'm a good girl.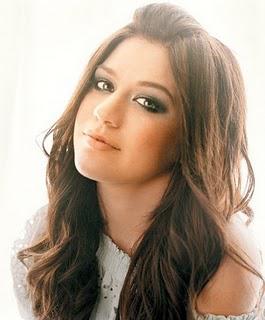 SOMETHING A LITTLE MORE MATURE
List your top fears: Failure and lack of motivation
What bill do you hate paying the most? Rent? This bills thing is new for me.
What did you want to be when you were growing up? Choreographer
How many colleges did you attend? Uno
A secret that you wouldn't mind everyone knowing? I don't have many, I mean I have a blog.
What are your views on marriage? Do what you wish.
What Hollywood star do you think resembles you best? Sometimes I get Kelly Clarkson. Someone please think of a better one...
At this point in life, would you rather start a new career or relationship? I want bofff.
Number of drugs you have taken? Music is my drug of choice.
Your most missed memory? Camp Mom-Mom & Pop-Pop with Sammy
What are your first thoughts upon waking up? Please fall back to sleep.
What goal would you like to achieve this year? Getting a BIG GIRL J-O-B.
Who would you like to see right now? Wouldn't you like to know....
Are you still friends with your ex's? Some of them. That's always a bumpy road....
What song best describes your love life?  "You Make Me Feel..." Cobra Starship & Sabi

SOME RANDOM QUESTIONS
Who do you stalk on MySpace? Your mom.
Do you cheer for the bad guy? If he's hot.
What radio station is your car radio tuned to right now?I'm more of an on foot traveler these days.
How many pillows do you sleep with? Anyone with a car want to drive me to Target so I can get more? I need a microwave too!
What is the best way you document your life? Ohh hmm I don't know lemme think....
WHAT'S THE FIRST THING THAT COMES TO MIND WHEN YOU HEAR....
Love..."WILL KEEP US TOGETHER! Think of me babe whenever..." Oh hay B.Ryan
Music...restores my sanity
School...sucks.
Politics...are stupid.
The internet...is where you can "like" my fan page on Facebook!
Sassarella Says...you know you wanna fill one out for yourself! I'm also saying that I currently find myself in a weird position. I usually have really solid blog posts when things are sh!tty or complicated in my life HOWEVER things are fabulous right now (I'm also le tired from all of the working and fun I'm having) sooo for now, deal with this post because I'm not about to wish complication on mi vida xxoo