Passion is what drives Excuse Me Boss Saket. In fact, even this outlet is hardly a month and a half old but the amount of passion is at its peak. As a matter of fact, this element when exists in any person, organization, business, or Enterprise becomes a strong driver to drive it in the right direction. And when it becomes collective, it creates exponential impact. Thus becoming the catalyst. I could feel the positive energy all around the moment you reach the entry point. It reflects in its ambiance, atmosphere, and almost in everything around. This mall is quite silent and less crowded if you compare with the other two adjacent malls. But still, the confidence and strong brand name in the market are good enough to pull people for a great dine in experience.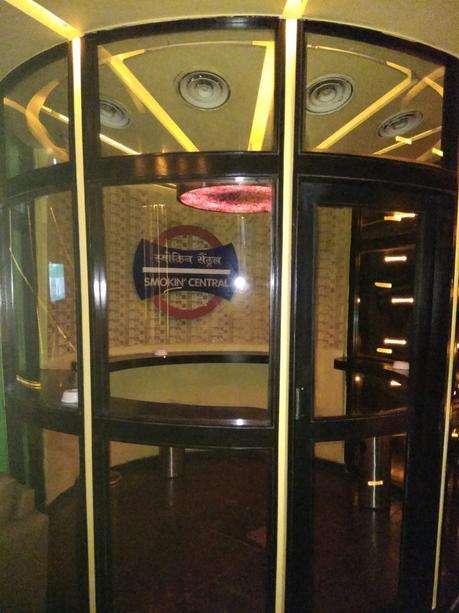 As a matter of fact, people who already have an experience of their Connaught Place outlet would require no introduction. But more importantly, it's about the people living around who are frequent visitors to these malls. In fact, the CP outlet is quite popular and a happening place. Usually, it is because of advance bookings for parties, families, and groups. That is the level of its popularity. Hence, most of the time you will have a waiting there. But it is not the same at Excuse Me Boss Saket. Being a new outlet, though it's gaining corporate bookings fast. But individual walk-ins are less right now. Basically, you get Indian and Chinese cuisines here. The bar is equipped to cater to a high and wider range of liquor. Sheesha is another attraction point for youth. A good differentiator is the smoking zone.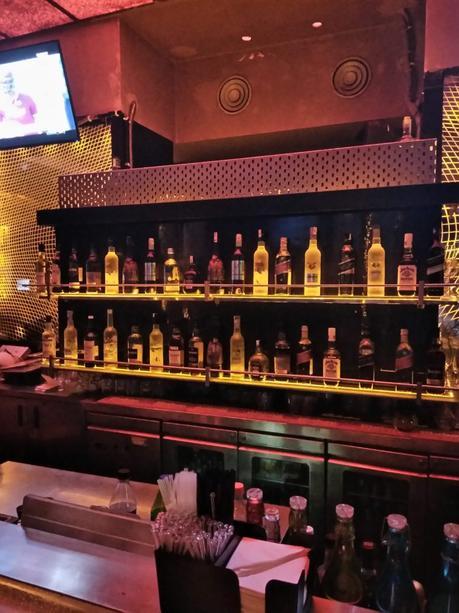 Excuse Me Boss Saket IS A Popular Dine-in Spot
While in their CP outlet, you can smoke openly on your table. But here it is not like that. There is a separate smoking enclosure at Excuse Me Boss Saket. Though sheesha you can get on your table which they say is organic. That gives a relief to families to have a smoke free experience here in terms of cigarette smoking. It is a full-length rectangular restaurant with tables on both sides thus optimizing the space utilization. The overall lights are dim, rather dimmer. There are enough plasma screens to cater to all tables. In addition, there are projectors to have a wide screen experience on special occasions. The bar is in the center. A right to the bar is a smoking zone with dim lights. And behind the smoking zone are restrooms.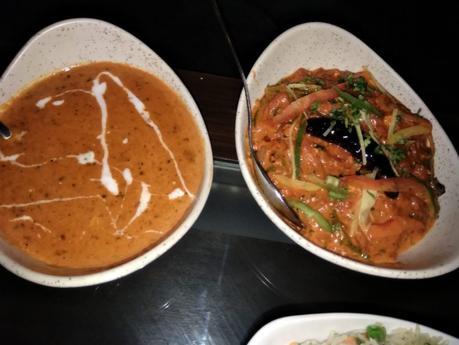 Food quality is as good at Excuse Me Boss Saket is as fantastic as at their CP outlet. The staff at Excuse Me Boss Saket is a mix of old and new so as to enable the right inculcation of the organization's culture. We had Chicken Dry Red Chilli, Mushroom Kurkure, Dahi Ke Shole, Grilled Fish, Lashuni Chicken Tikka, and Bhutte Ke Kebab in Appetizers. Every dish is up to the mark in presentation and taste except the last one where I think the corn was less than my expectation. In the main course, we had Kadai Paneer, Dal Makhni, Lacha Parantha, and Veg Fried Rice. Dal Makhani at Excuse Me Boss Saket is addictive in terms of taste. Lacha Paranthas are as fresh and tasty as they can be.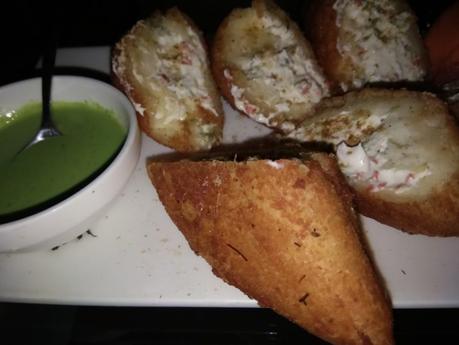 Excuse Me Boss Saket is All about Quality Food
Kadai Paneer is a good choice to go for any day. Though it is a thick gravy dish, the taste is fabulous. Some excellent drinks you get at Excuse Me Boss Saket are Green Apple Virgin Mojito, Summer Twist, and Gingle Ale. Overall, a nice place to dine-in without a pinch in your pocket. In addition, the quality of food is at its best thus giving you an excellent experience.