Good evening, gorgeous ones. I know - two posts in a day is unusual for me. But I wanted to share something with you. This desire has been triggered in me by gorgeous Deb publishing my guest post on her blog today about my post-natal depression story. You can read it by clicking here - it'll open up in another window if you want to return here easily to read what else I have to say!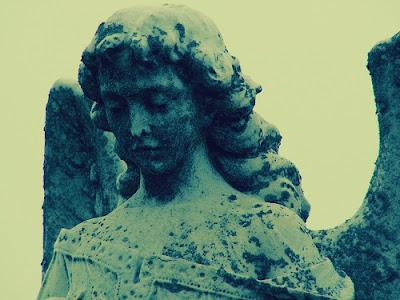 Source
I wrote it weeks ago. I wrote it with an unfamiliar fervour. I was absorbed by the process.
Every word was pulled from deep within my heart.
I've posted before about my post-natal depression. The most recent one is here.
But writing that post for Deb evoked different feelings in me. As one who's walked the same road as me, Deb knew exactly what questions to ask. They were laser-like in their precision.
I appreciated that. Deb *gets* me. And, like me, she's motivated to share her story to help others who are treading the path as well.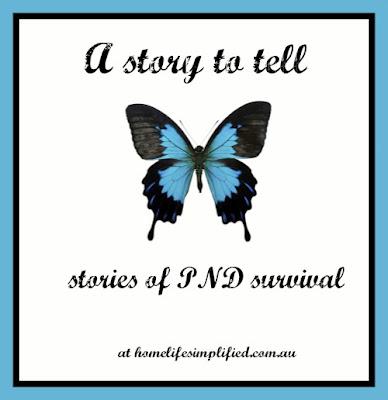 Source
She has an enormous heart. I encourage you to read the rest of the guest posts to come in her fabulous 'A story to tell' PND survival series. She's performing an immense community service by running it.
So, what was so different about writing that post for Deb? Well, for the first time in years, I felt like I could *almost* write it in the past tense.
As in "I had PND". As opposed to "I have it".
And that, my friends, is when I had my epiphany. 
I'm almost out the other side of it.
That pinprick of light at the end of that interminable tunnel is growing brighter, sweet Planetarians.
The joy. The sweet relief.
And you know what? I can almost-I'm-that-imperceptibly-close *feel* it.
As a sufferer of anhedonia
(

the lack of pleasure or the ability to experience it), that is a seismic shift within me.
I'm not quite there yet. But it's not much further now.
I've recently reduced my medication 
substantially. This week has been the big test for my little body. It's been painful. After 3 years of receiving that particular medication every day, my body's grown used to it.
 So it will take a while to readjust. 
My clarity of thought is gradually re-emerging. 
Today I tackled a mountain of tasks I'd been avoiding. 'Can-do' Jane is returning.
So this week I've been listening to the sublime Sally Seltmann wistfully singing her moving 'Dark Blue Angel' song. On repeat.
Here are the lyrics, if you're unfamiliar with it.
Dark Blue Angel by Sally Seltmann
Today I saw a Dark Blue Angel
Sitting high upon a swing.
She looked at me and said I want you
But I will never let her in.
A boy is on a Ferris wheel
His hands are held up in the air.
Screaming 'cause he's happy
And the Dark Blue Angel is not there.
Goodbye, Dark Blue Angel,
I will never let you in. 
Kissing on a rainy day,
There's raindrops on the roses.
And inside her heart she knows it,
Yes, the Dark Blue Angel's flying away.
Goodbye, Dark Blue Angel,
I will never let you in. 
Goodbye Dark Blue Angel
I will never let you in,
Goodbye Dark Blue Angel,
I will never,
No, I will never,
I will never let you in.
No I will never
Let you in again.
Goodbye, Dark Blue Angel,
I will never let you in.
Source
So there you go! I just wanted to share it with you as so many of you have shown me such care and compassion over the past couple of years. I hope you can join with me in exhaling, ever so slowly.