It's no surprise that Milan and Paris are my favorite choices for fashion week. There's just so much raw talent and astounding craftsmanship to be told in the designs showed in both cities. To be immersed in the beauty and complexity of it all is something I'd like to achieve and experience myself. With a little bit of planning and God's blessing, I hope to study in Florence someday. But for now, I'm just gonna have to dream about  making snow angels with lace, silk and flower appliques.
No crystals, 'coz that shhh would hurt.
Dolce & Gabbana
  La Isla Bonita! I'm lovin' the Spanish matador/torero influence (although I am totally against the act of bullfighting!), white collared shirts and heart-shaped embellishments. Domenico and Stefano can do no wrong.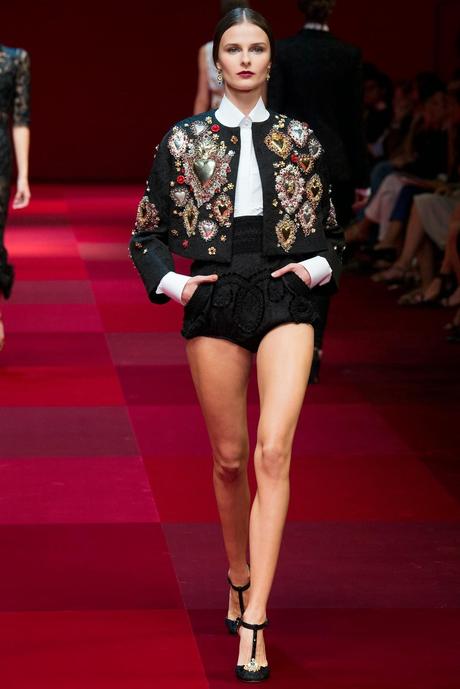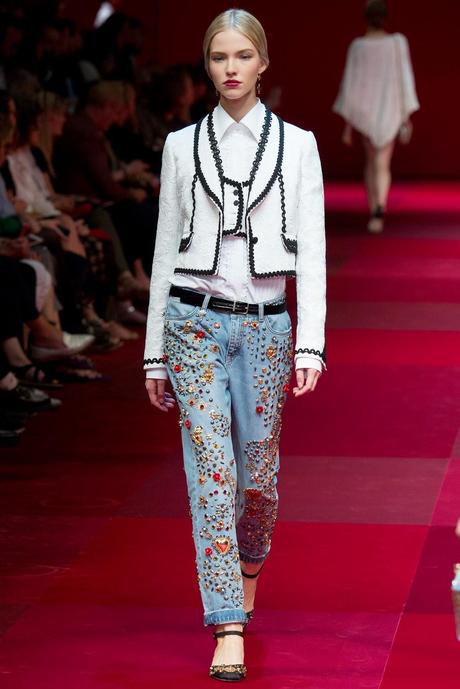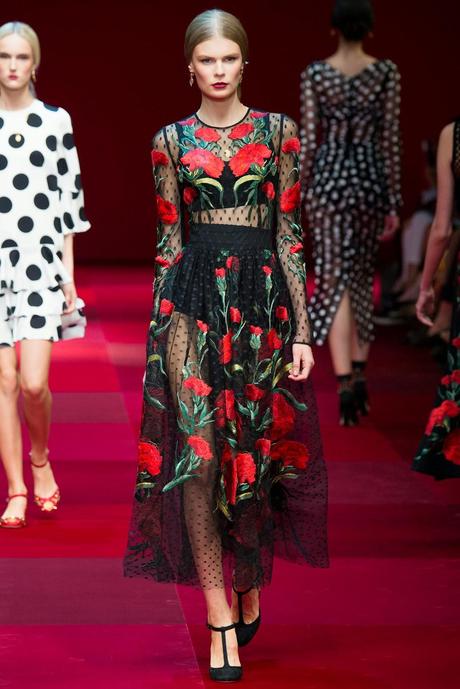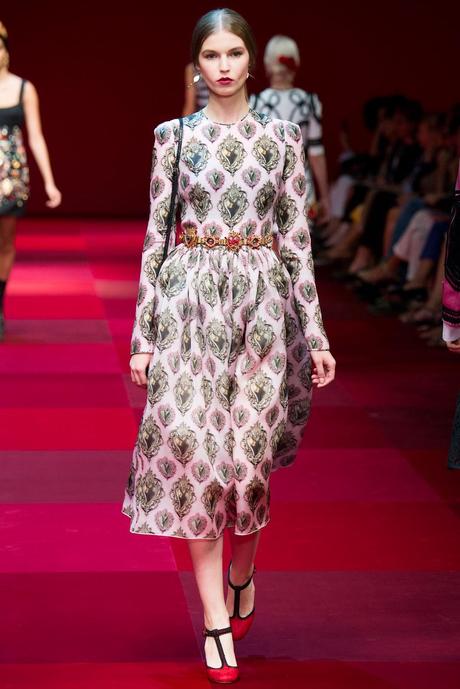 Alberta Ferretti
Light and romance. Who would have thought that denim and silk could have a heavenly marriage?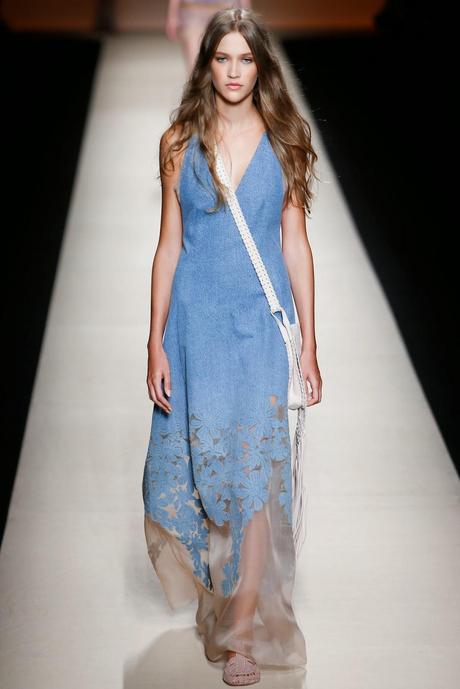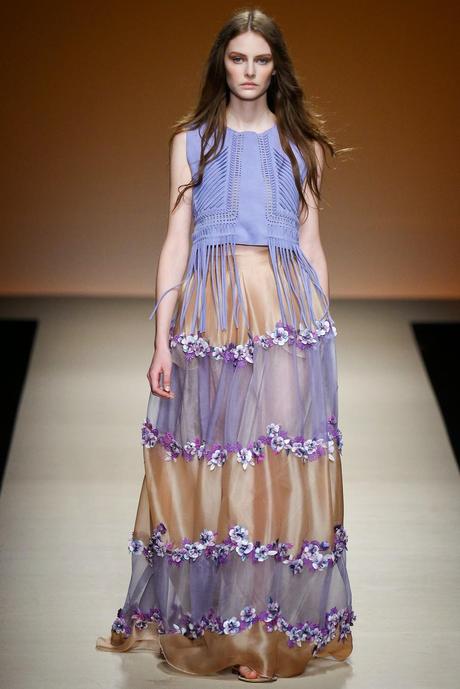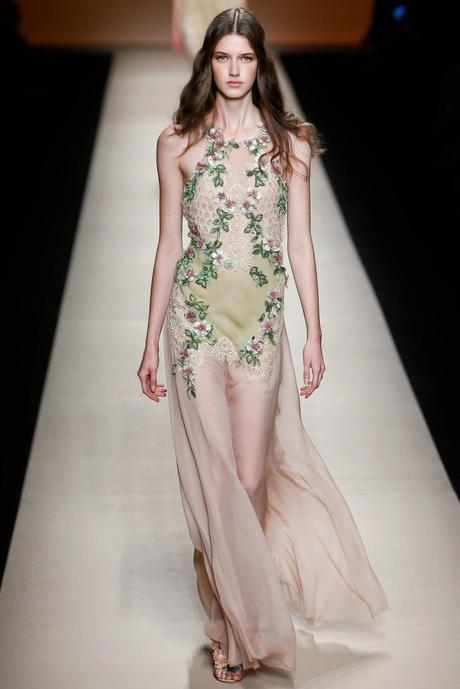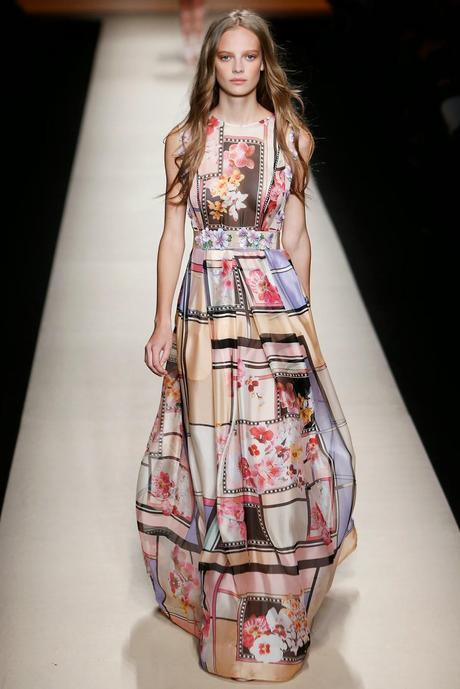 Etro
I would bet you three snails and a panda that if Pocahontas wore these fabulous outfits, her main man, Captain John, wouldn't have left her!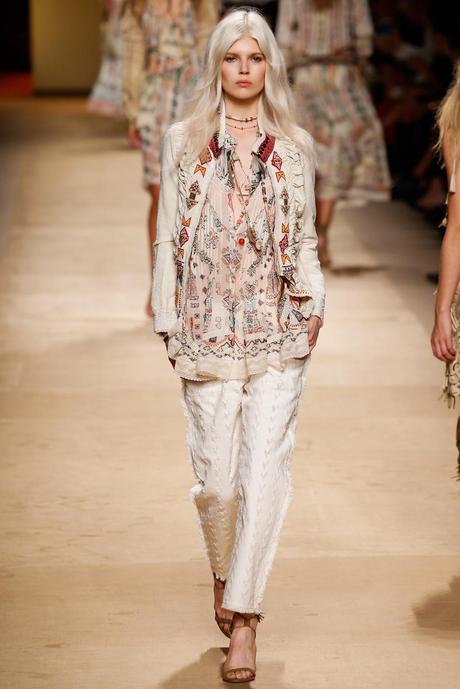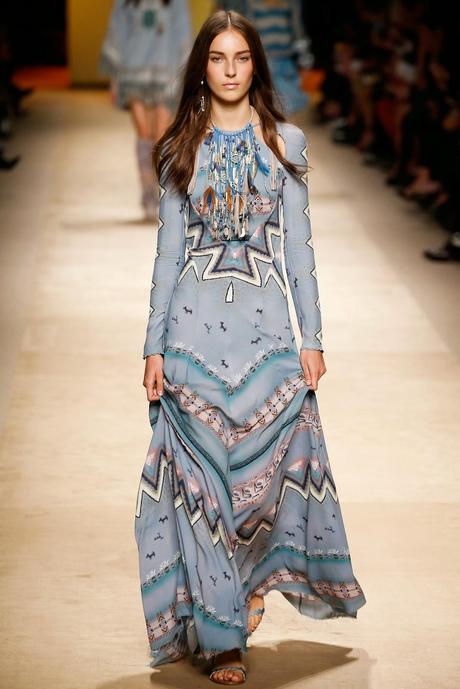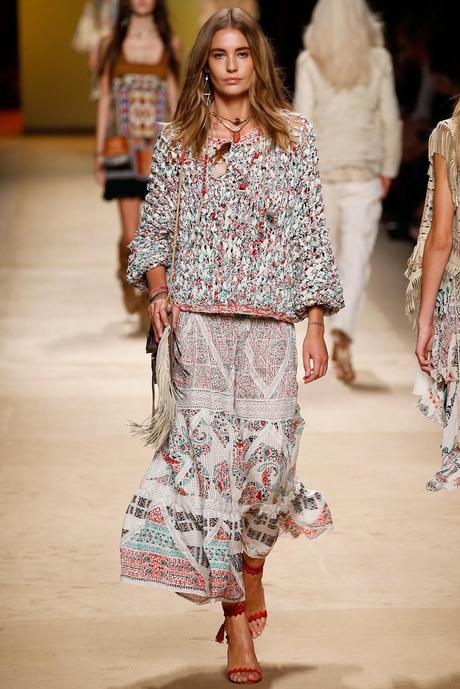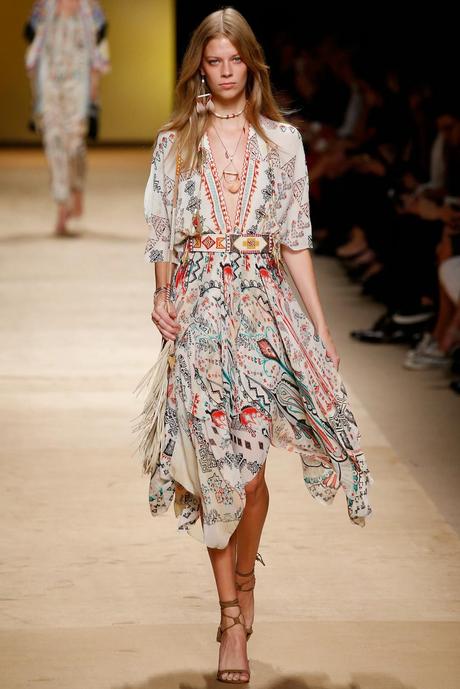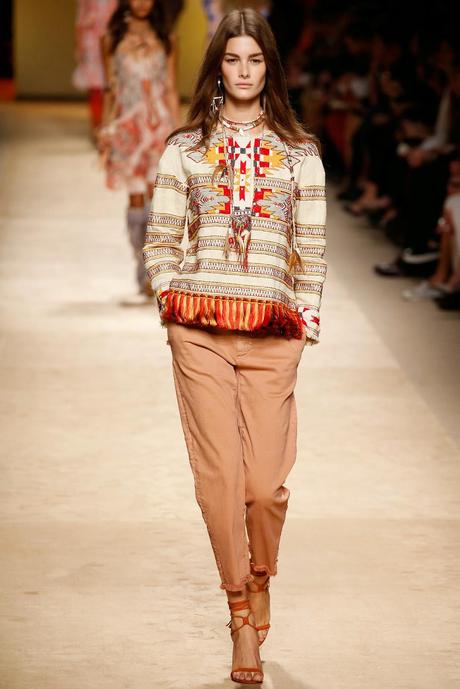 Philipp Plein
Long live the moto jacket! Chain details...quilted leather... please excuse the drool.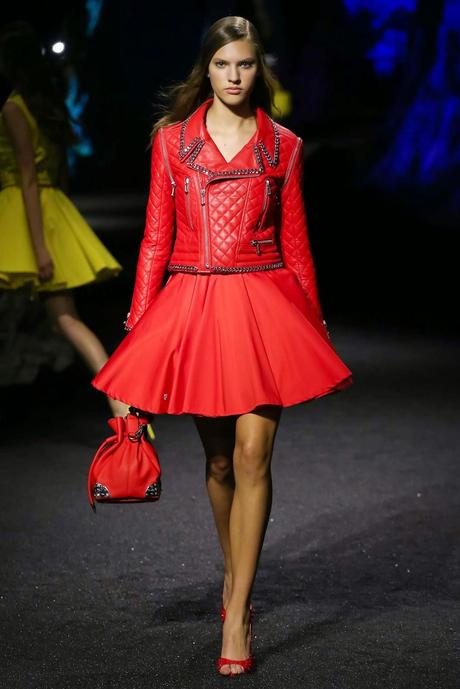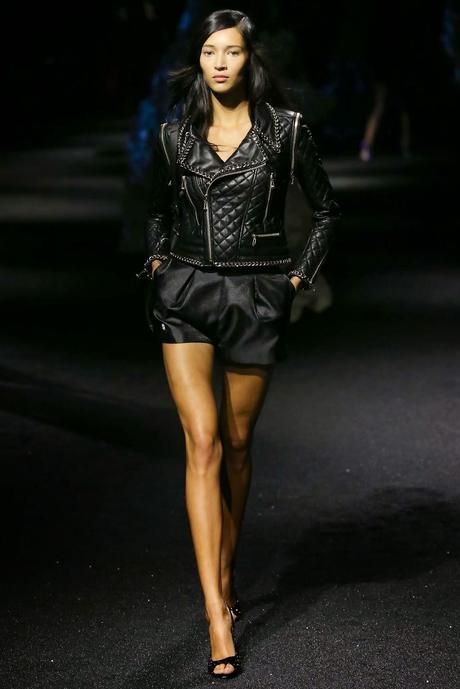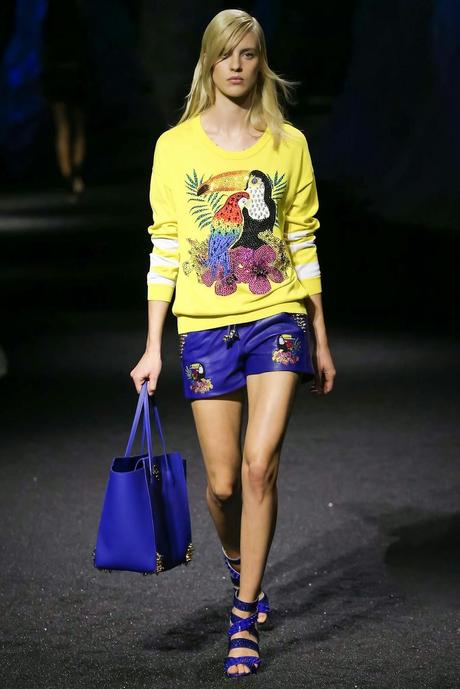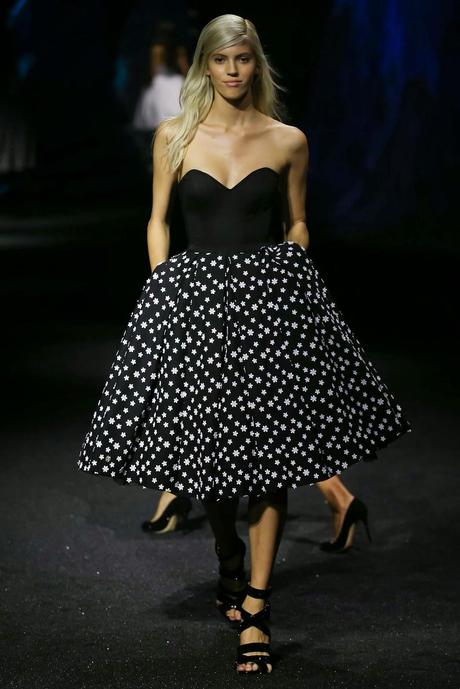 Bottega Veneta
 A utilitarian's dream come true. Effortlessly chic with fabulous belted coats and pastel monochromatic sets!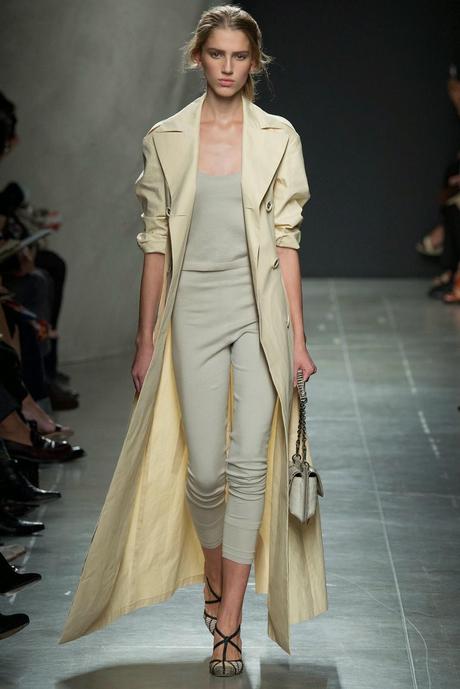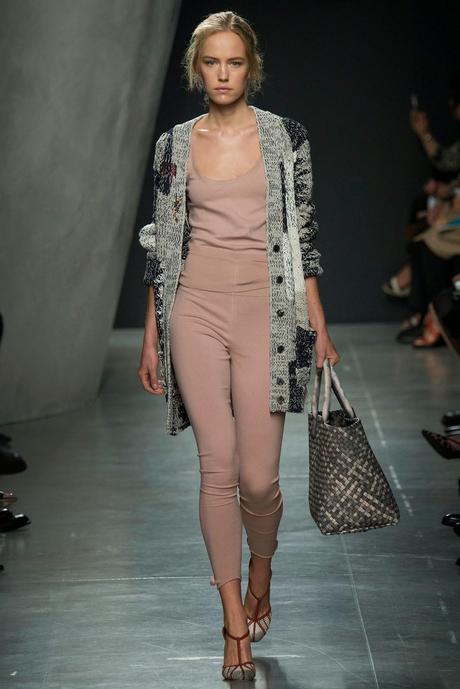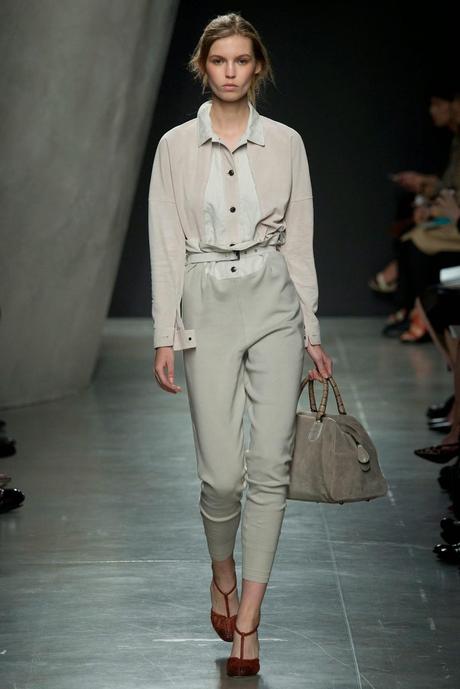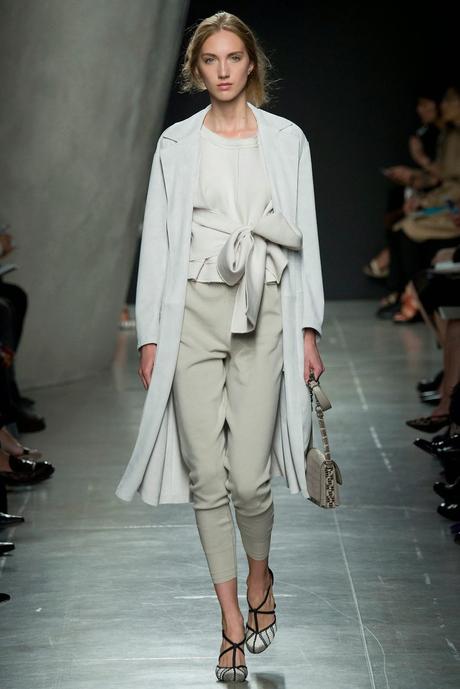 Luisa Beccaria
Delicate appliques, chiffon and soft, billowy silhouettes. It's like spending one glorious day in a secret garden!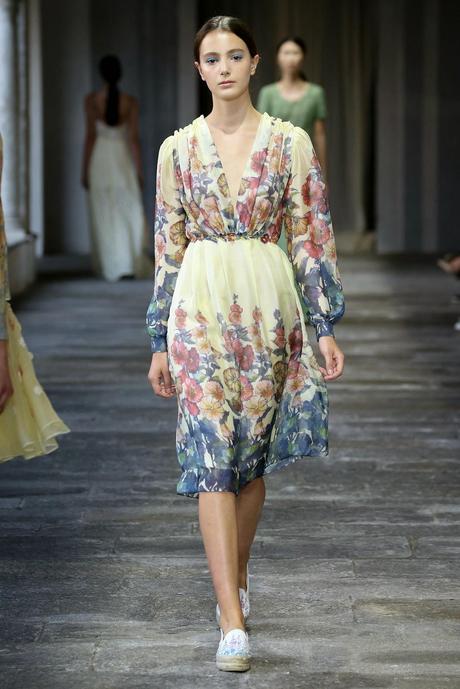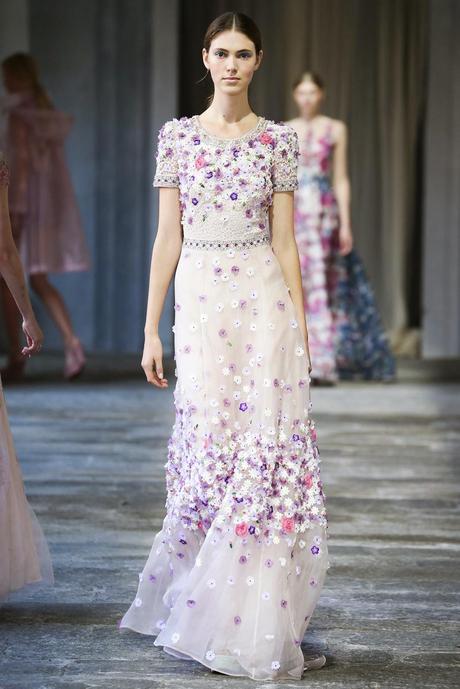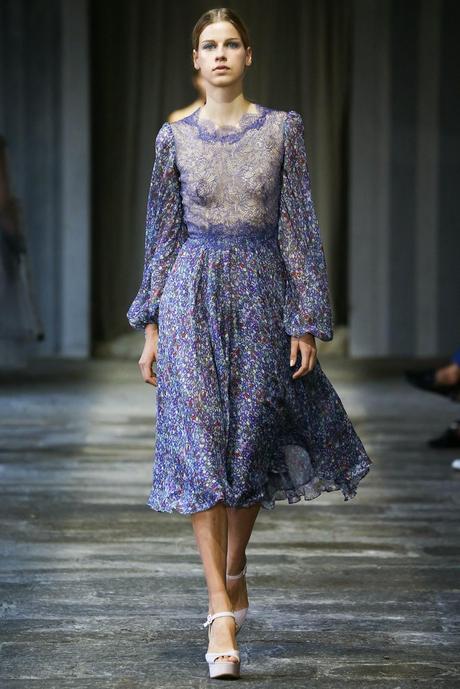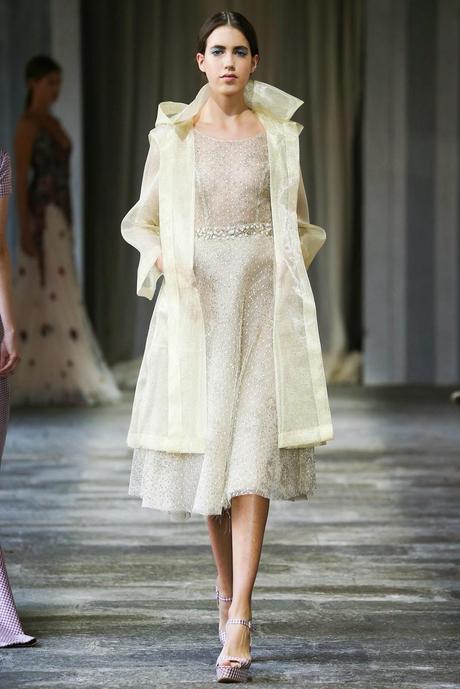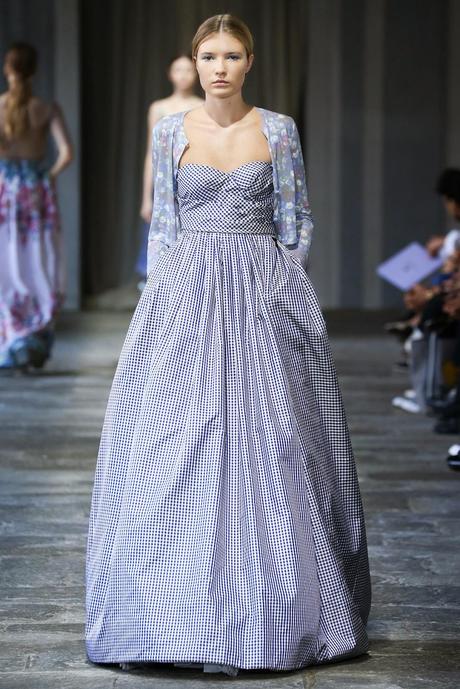 All photos via style.com
All this fabulosity is making me teary-eyed. Or maybe I'm just hungry again.
Toodles!