Today, I am happy because I got to spend another Father's Day with my main man, my Papi. It was a nice day out so we decided to take my Papi somewhere he hasn't been to yet (almost an impossible feat to accomplish, if you ask me!). We wanted to beat the rush of the Sunday brunch so we moved our celebration to Saturday instead.
My brother's friend suggested that we go to San Juan Capistrano and coincidentally, I have always wanted to go see the historic Mission San Juan Capistrano, a Spanish mission that was led by Father Junipero Serra to spread Christianity to the native inhabitants of California. In fact, right when you get there, you will undoubtedly notice the colonial Spanish architecture that the little town exudes.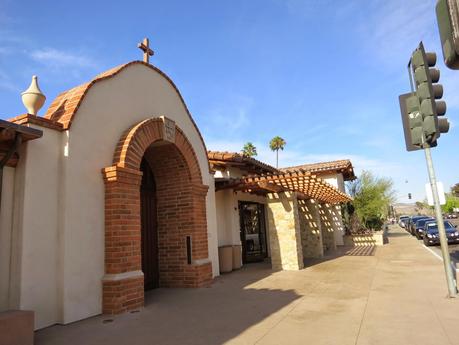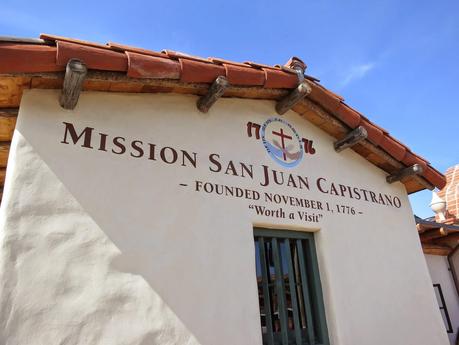 The town center is actually pretty small so you can park just about anywhere and walk around to browse through cute little local shops as well as restaurants that offer great al fresco dining. We were pretty lucky to get a parking space right across the Mission, which also happened to be a couple of steps away from the restaurant that we were going to dine at.
Cedar Creek Inn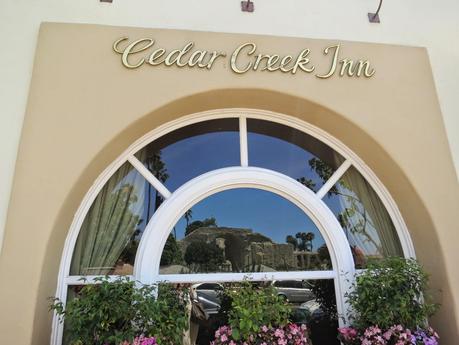 Al fresco dining.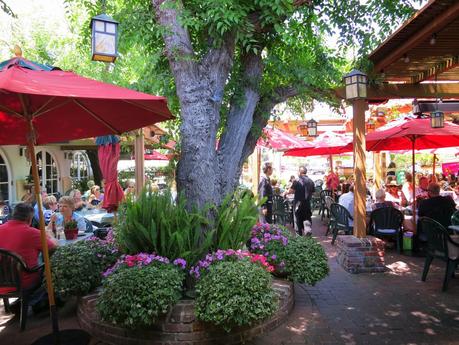 Being the Asians that we are and to avoid premature ageing, we opted to be seated inside despite having an inviting weather that would have been perfect for dining al fresco. I'm glad we chose to do so because the interiors of the restaurant was cozy, yet it had large windows that allowed a good amount of natural light to shine through.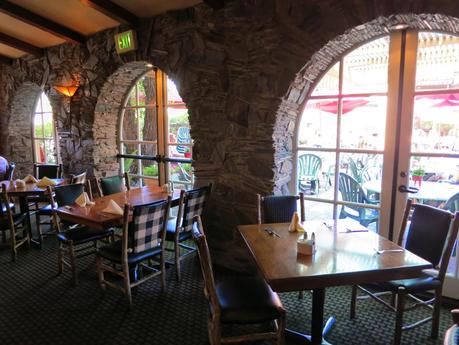 I love the rustic details of the interiors.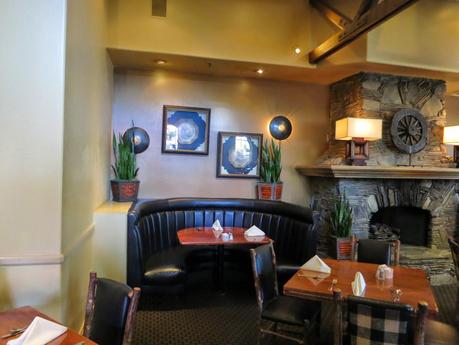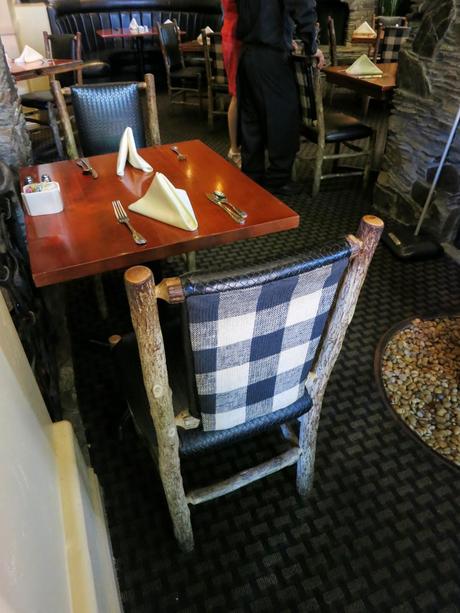 On to the food! Apparently I was the only one who was hungry (my family ate before they picked me up while I, on the other hand, was deliberately starving myself so I could feast when we got to the resto), so my family and I ended up just sharing whatever I ordered. 
Sesame Calamari. This was actually very tasty. The sesame definitely gave this appetizer a boost on the taste category and the japapeño tartar sauce was awesome.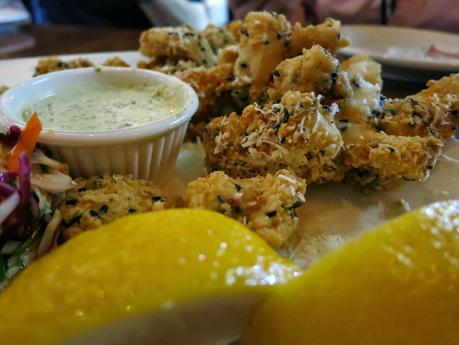 Beer Battered Green Beans. This tasted alright, but I think it would have been better if the dipping sauce they used was the same japaleño tartar sauce that came with the Sesame Calamari.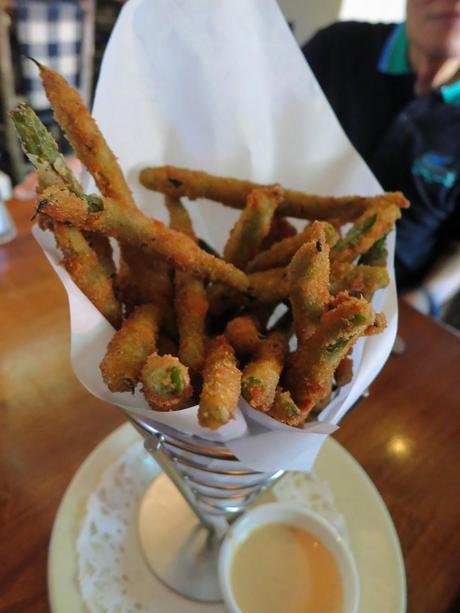 Cedar Planked Salmon. I was totally disappointed with this dish. I ordered this because I was expecting a salmon to do some major planking. Hardy-har-har. I know, I can be a cornball at times. But seriously, this dish was YUM-O! The salmon didn't have that fishy taste and the maple-soy glaze wasn't too salty.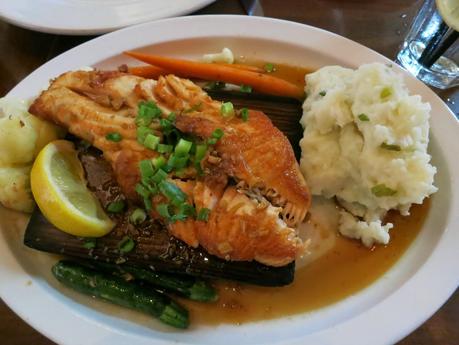 Marcy's Divine Salad. This salad tasted kind of like a Mexican-inspired salad to me. It had cilantro, corn, tortilla strips, apples, bleu cheese, bbq chicken and I some other stuff I forgot.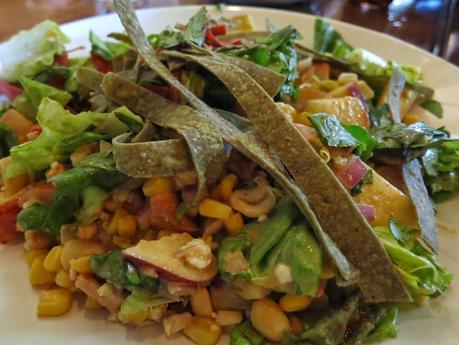 My dad said he wanted Fish and Chips because he missed eating the "chips". I said, do you mean you just want to eat fries without sounding like you're ordering something so unhealthy at this hour? He just kept offering his fish to my brother so he could devour all his "chips". As if calling it chips makes it a whole lot different than eating fries. My dad just tried to lawyer his way out of it --- it's Father's Day so you get a free pass, Papi-san.
Your honor, I present Exhibit A. The case of the missing fries.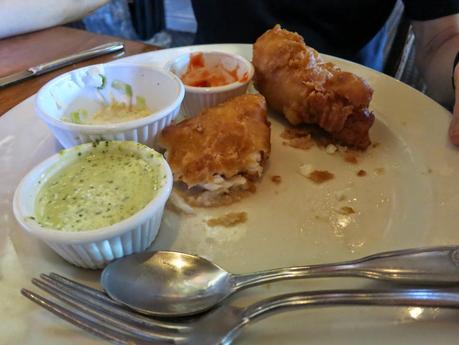 This mischievous looking fella right here is my Papi. Love you, Dad!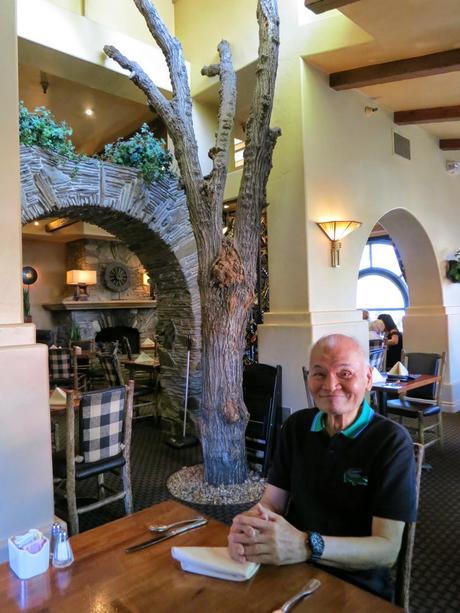 Right after we had our late lunch, we headed straight to the Mission Basilica San Juan Capistrano to attend the anticipation mass.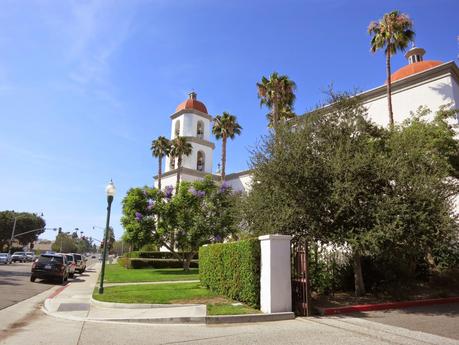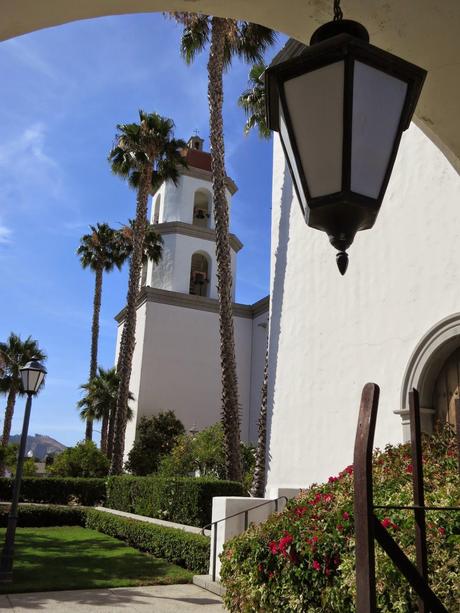 There was a solo violinist playing beautifully as we were making our way to the front of the basilica to find some seats.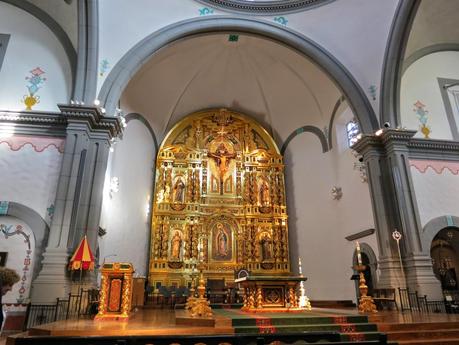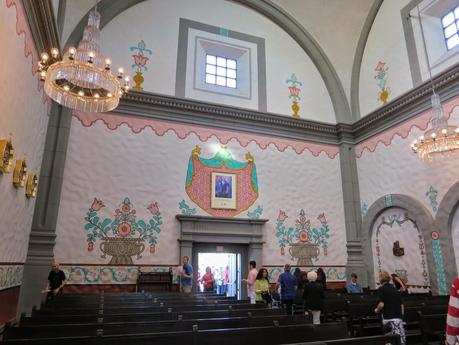 After mass, we wanted to go inside the Mission to explore the ruins but we needed to do some errands before heading home so I was happy to see at least part of it peeking over the wall as we were parked right across the entrance.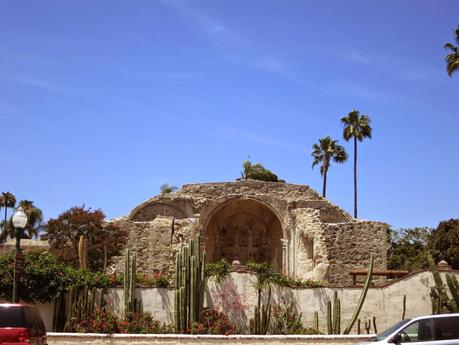 It's a funny coinky dink 'coz I wore a crochet dress and I felt kinda like La Isla Bonita while being surrounded by colonial Spanish architecture.
Dress by: I totally forgot who (random bargain brand)--- sorry too lazy to walk to the closet and check; Belt by:  H&M ; Espadrille wedges by: Steve Madden.
And no. This is not in San Juan Capistrano, it's inside South Coast Plaza in Costa Mesa. I was so embarrassed as hell to take a picture but I had to do it because I forgot to have one taken after hearing mass at the basilica. So yeah, I sacrificed to look like a tourist in a local mall just for you guys.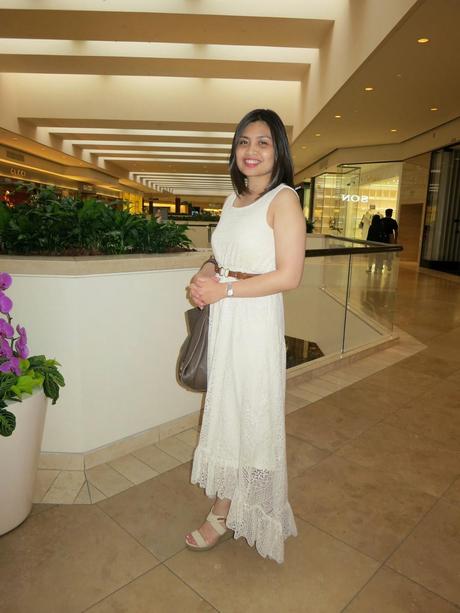 Tropical the island breeze,
All of nature wild and free,
This is where I long to be,
La Isla Bonita
Look away as I attempt to do the cha-cha.
Toodles!