Favorite Things Friday....
  Ode to My Kitchen Aid Mixer.
Oh Kitchen Aid.
You are so sleek. Your subtle chrome accents send my heart a twitter.
You have some caked on flour in your nether regions, but that's ok.
You have many add on's that I rarely use, your perfect just the way you are.
I enjoy your 6 quart bowl, for those big recipes.
I think that brush chrome exterior is the classiest look around.
Your not showy-
Your not brash-
Your a workhorse in the kitchen, and really you make any other mixer...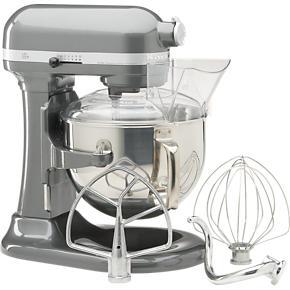 your bitch.