Holi
is the Indian festival of colors. Colors denotes respect,joy and compassion towards each other that's why people forget all their differences during this festival. Like each year I also have to offer something on this occasion, so here I am presenting a poem with the flavor of the season.
Happy Holi
to all. May the festival help us strengthen our relations with each other.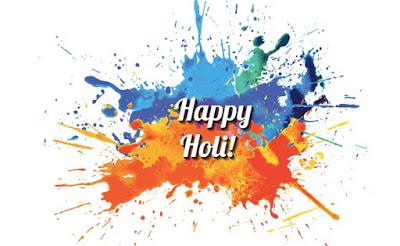 The festival of color has all the required notion,
to spread the flavors of joy,of love and compassion.
Hug each other and forget all differences & tension,for creating sweet memories this is perfect occasion.There are who even pollute this festival's loving tradition,ignore and stop them to play colors with passion.Life is tough, at each step offers various prohibition,live that day as celebration of god's favorite creation.#######