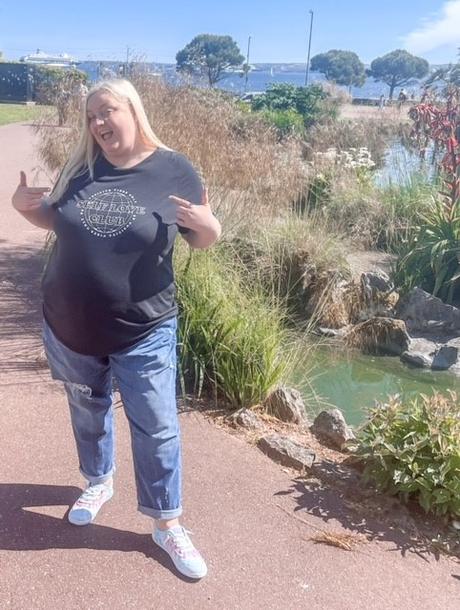 I've been on a personal mission to improve my self-worth and body confidence for the last few years now, and I have come so far in everything I've achieved.
I've gone from being the woman who was so terrified about her changed post-birth body that she was afraid to leave the house for months, to the woman who feels so secure and comfortable in her own skin that she posts bikini selfies on social media!
I no longer shop for clothes based on which of my "flaws" they can hide for me. I no longer wear only black. Instead I embrace color and I love to mix up the styles in my wardrobe - whether it's short skirts, cropped tops or sleeveless dresses - I've worn them all over the last few years and I have loved every single one!
But there was still one item of clothing I had yet to make peace with....jeans!
Although I would occasionally wear jeggings, it had been years since I'd braved jeans shopping. I carry most of my weight around my middle and my various health issues coupled with medication side effects have resulted in a tricky-to-dress tummy area...I don't have squishy belly rolls that can be easily manipulated into a pair of jeans, instead my stomach is very swollen and hard!
So when I asked to take part in Very's Summer Denim campaign to showcase some plus size summer outfit options, I was nervous - I didn't know where to start with sizing and fits! Luckily for me, Very have created a very helpful Denim Fit Guide to break down the various styles and fits available.
There are so many different options available and in a great range of sizes too - after a while spent browsing between the straight legged and flared options, I settled on two very different pairs along with some accessories. 
To start with, I wanted to choose a pair of super comfy loose-fitted jeans so I went for a pair of straight leg Girlfriend jeans from the V by Very range.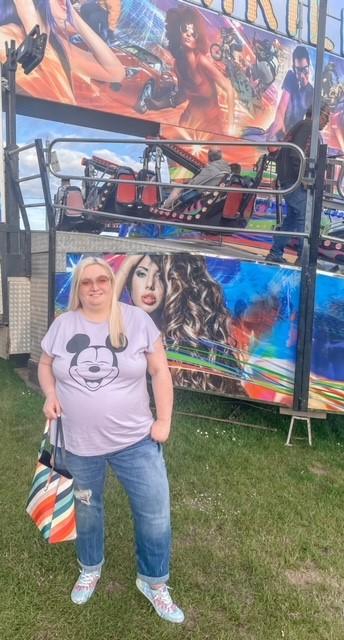 What I love about these is the relaxed fit which gives maximum comfort, along with the stylish rips and mid-wash classic blue denim look. They're perfect for an easy-breezy summer look paired with some nice tees.
This classic Mickey Mouse t shirt in lilac was one I chose with my upcoming Disney cruise in mind, as it's perfect for a chilled out day on deck. It looks great paired with these super cute tie-dye Bobs by Skechers, which are SO comfortable and light that it barely feels like I'm wearing anything on my feet!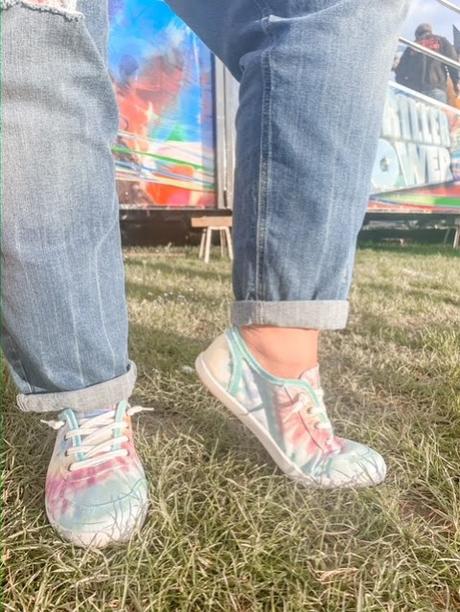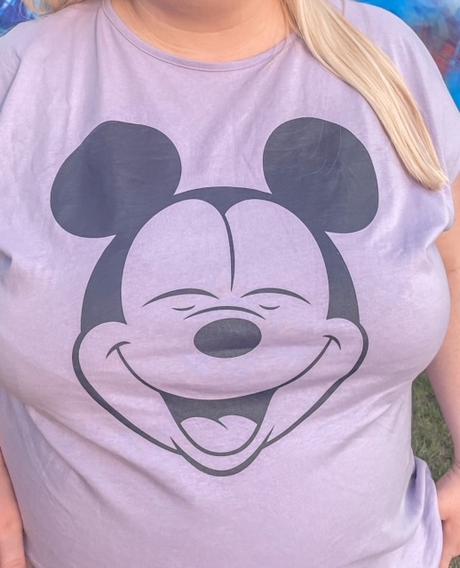 I also picked up this Self Love T Shirt, perfect for a Body Positive summer look and available up to a size 32.
I love how light weight these jeans are, they really do feel so comfortable to wear and they go with almost anything...they're ideal for casual looks as well as for dressing up with a nice top. I would recommend sizing down as, due to the relaxed fit, I find them to be quite generous.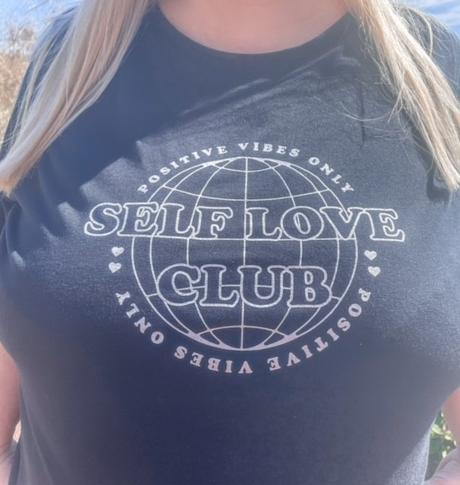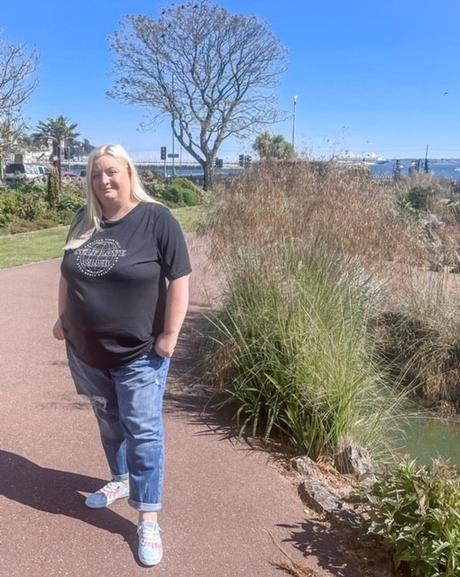 For my second pair, I went with something completely different - this lovely pair of mid-rise skinny fit jeggings in dark blue denim from River Island's Plus size range.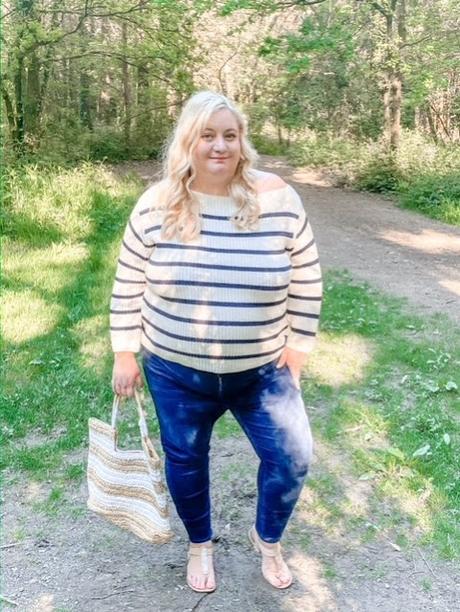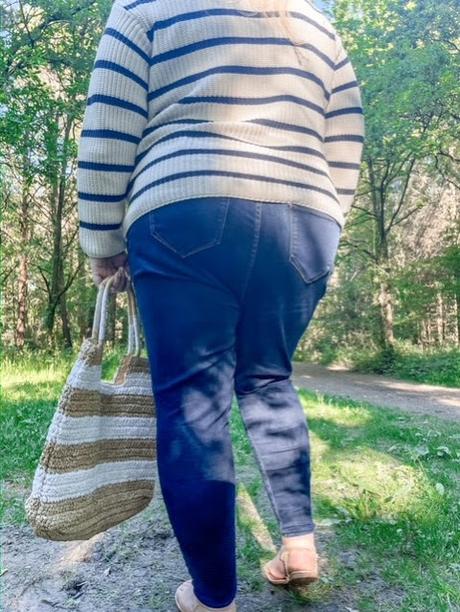 As they're skinny fit and darker in color with a higher rise, I find these give a smarter look and they also offer fantastic shaping for the bum too! They have a nice stretch so feel very comfortable on - I did find the sizing less generous though, so I would advise sizing up in these.
I paired them with a slouchy striped jumper, which I think gives a nice nautical look - also perfect for my cruise! And who doesn't love a nice stripey top?! This lovely straw shopper bag from Monsoon finishes the look off perfectly.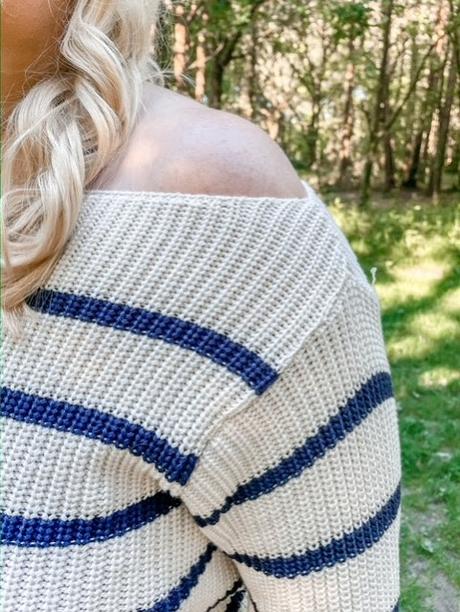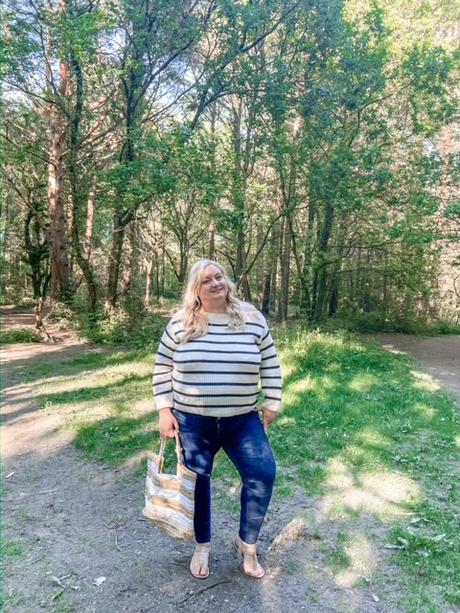 If you've been thinking about finding the perfect pair of jeans to see you through the summer, be sure to pop over to Very and have a browse. 
If you enjoy my blog, please consider following me on Bloglovin'