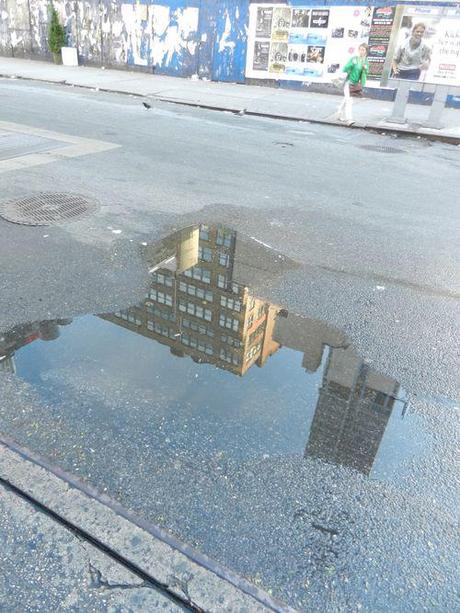 Went up to the wholesale flower district (6th Avenue and 28th Steet) very early on Wednesday morning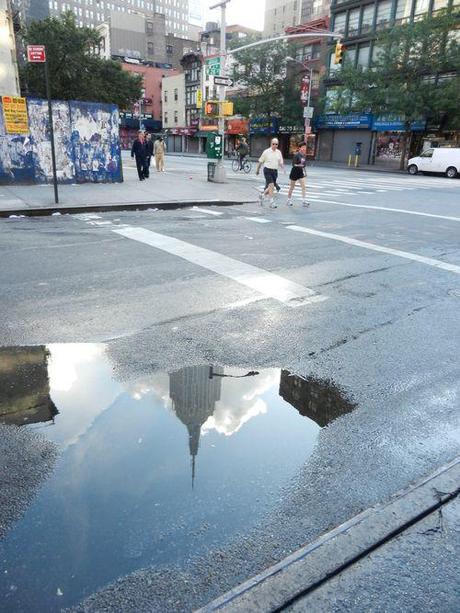 to discover the Empire State Building lurking in a puddle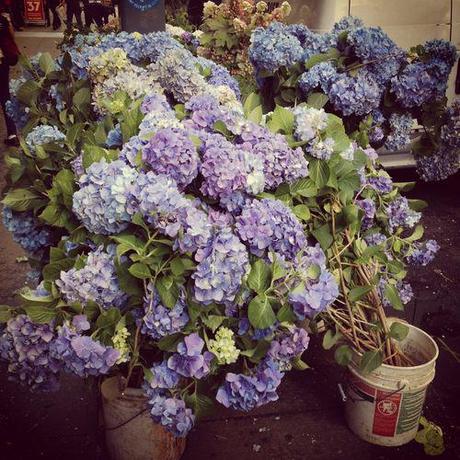 and gigantic almost whole bushes of hydrangeas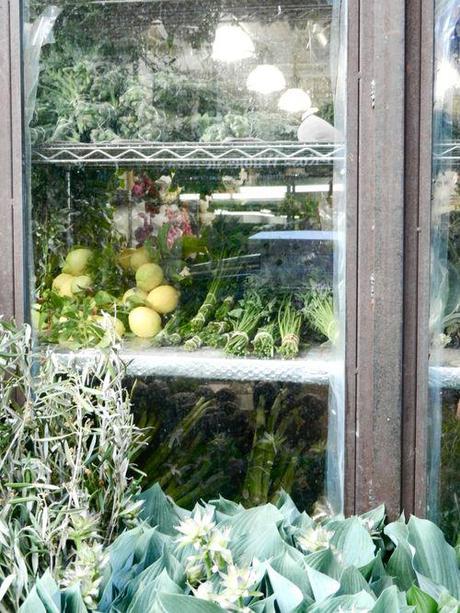 and packages of hosta leaves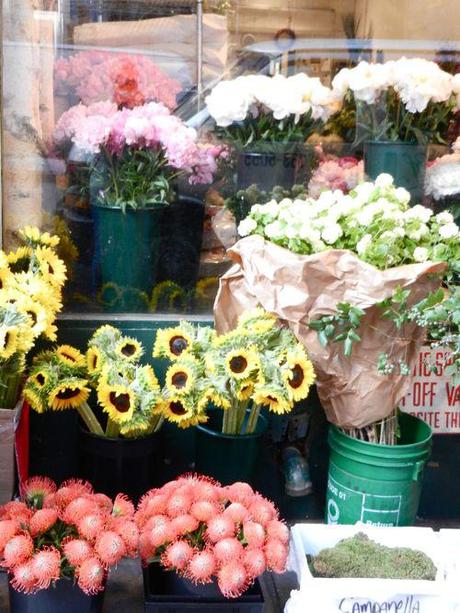 pretty much everything in huge packages --for example $250 worth of peonies at one shot...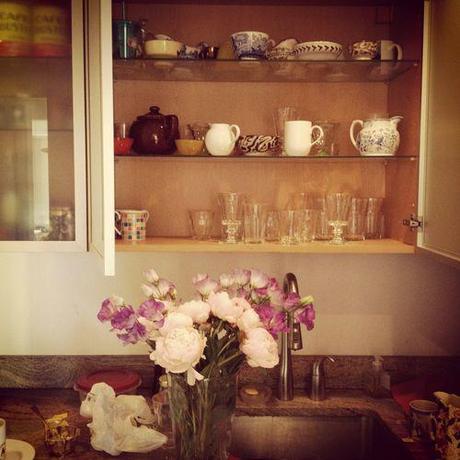 managed to buy white roses, peonies and lianthus at quite a modest price.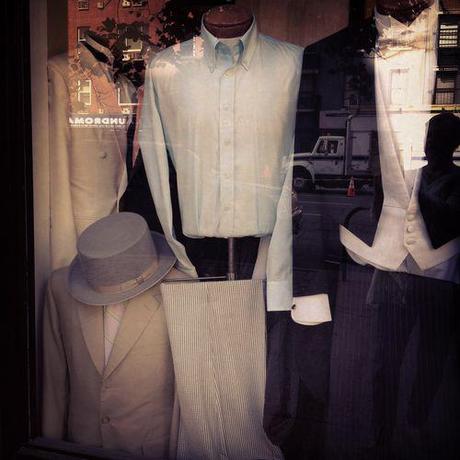 Later in the day walked to Union Square vie 7th Avenue where there was this rather spooky shop window.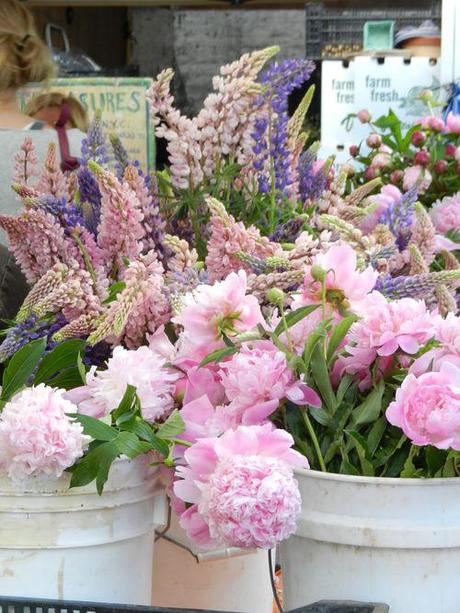 At Union Square there were lupins....bliss.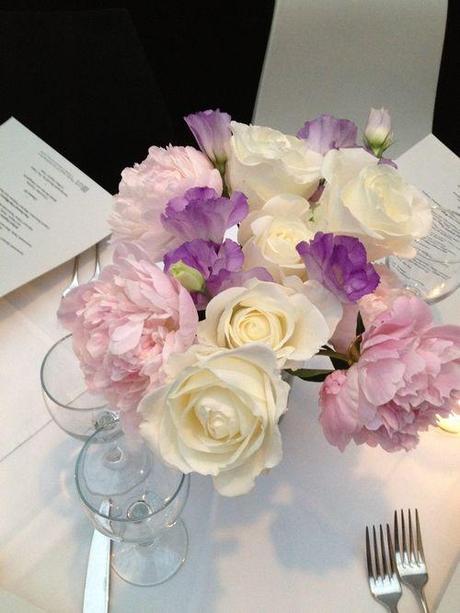 In the evening I 'did' the flowers for a wedding shower and was rather pleased with my efforts.