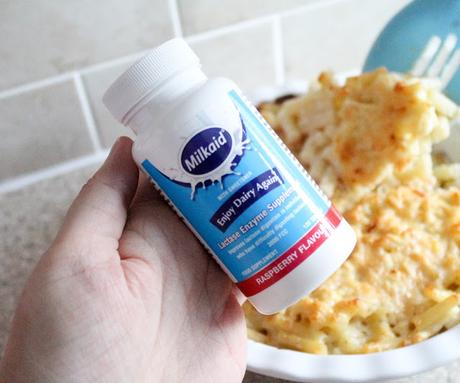 *#AD, Collaborative post - 

With thanks to MilkAid



Do you ever look at recipe blogs and think "Wow that food looks wonderful....but my children would never eat that!"...because I do!




As much as I would LOVE them to feast on aubergine and lentil dahl, it just isn't going to happen - my children know what they like and although we do try to encourage them to try new things and expand their palates, there just isn't the time to dedicate to dinner time stand-offs every evening.

So over the years, I've come up with a set of Child-Approved family favorite dinners that are PERFECT for those rushed midweek evenings when you need to get dinner on the table quickly and know that it's going to be eaten up without a fuss. 

These recipes may not the most original, but they are crowd pleasers in my household and each of them can be ready in less than half an hour with minimal prep time - which is a winner in my book!

1) Speedy Cheese & Broccoli Soup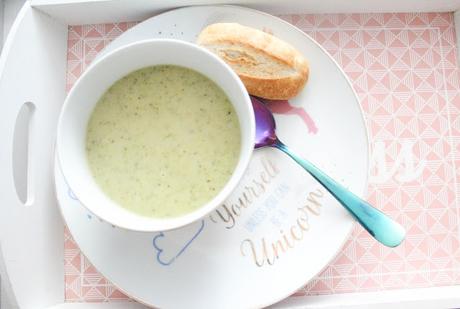 This soup is an absolute winner with my whole family, and I love that it uses frozen veg so there's no need to spend ages peeling and chopping!


Heat 1tbsp of olive oil in a deep pan over a medium heat and saute 1 cup of frozen diced onions for 2 mins.




Sprinkle over half a tsp of dried thyme and 2 heaped tsps of garlic granules, along with a pinch of ground black pepper.

Then pour in 3/4 of a pint of vegetable stock, and add 14oz of frozen broccoli. Boil for 15 minutes.

While the broccoli is boiling, grate your gouda (around 2 cups worth) and your cheddar (1 cup) - mix together and add 2 tsp of cornflour, then toss so the cheese has a light coating of flour.

When your broccoli is soft, mash or blend it into smaller chunks - then pour in 1 cup of milk, add the cheese and simmer for 10 minutes - stirring often. And voila - delicious homemade soup in no time at all, with minimal prep!

We love it served with some grated cheddar on top and crusty bread for dipping.



2) Easy Peasy Mac & Cheesy!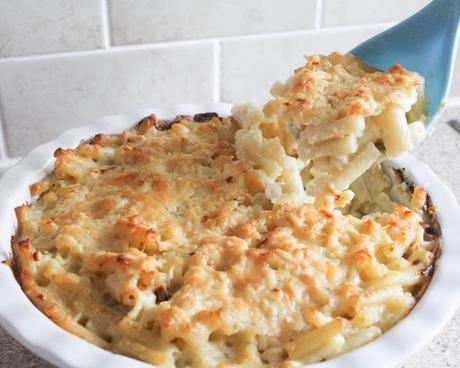 Mac & Cheese has always been the ultimate favorite dinner for my children, and it's one I know that I can whip up in 20 minutes - it'll keep them full up all evening, and they will scrape their plates without a single complaint - which makes it a dream meal!
The one downside of Mac & Cheese was always the simple fact that my tummy really doesn't take too well to having much cheese or milk in a dish - but since we discovered the wonder that is Milkaid last year, that is no longer an issue!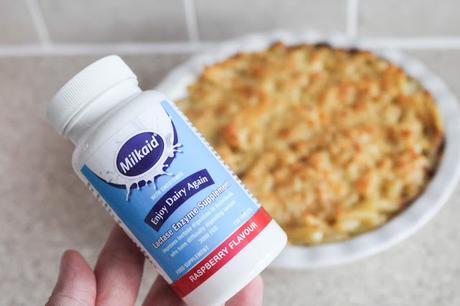 We started using MilkAid last summer and since then it's become a repeat purchase, I'm never without it in the cupboards - it works incredibly well, unbelievably so in fact - to the point that I can now feast on all of the dairy dishes without ever having to worry about the tummy issues that used to follow.

Milkaid comes in two forms - drops and tablets.

Milkaid®drops contain lactase enzyme  that is designed to help lactose intolerance sufferers to enjoy dairy products again by breaking the problematic milk sugar lactose down into two more easily digestible sugars - glucose and galactose. You simply add 3 drops to a pint of milk, shake it well and refrigerate for 24 hours and it's ready to use in cooking, beverages or on cereal (hot or cold).




Three drops reduces the lactose by 70% - however for young children under 10, it is recommended that 10 drops are added to begin with which reduces the lactose by 100%. You can then reduce the number of drops added each time you use it, until you're down to that 70% reduction which most people find easily digestible.




The 
Milkaid
®
tablets are my preferred options personally as they're a much more convenient option on the go - these contain 
Lactase enzyme to improve lactose digestion and
 are designed to work in the acid environment of the stomach.
You just chew 1-2 tablets immediately before consuming any food containing lactose.
You can find out more about MilkAid here: 
www.milkaid.com
Anyway - back to the recipe!
For a super simple mac & cheese in a hurry, just pop some macaroni on to cook as per the package instructions.
While that's cooking, add 40g of unsalted butter to a saucepan over a medium heat and melt. Add 40 gram of plain flour and stir until combined, then pour in 600ml of milk a little at a time - stirring continuously for around 15 minutes until thickened and smooth.
Remove from the hob and add 175g of grated cheese (I use a mix of cheddar and parmesan), stirring in until melted.
Then drain your macaroni, add to an oven proof dish, pour over the sauce and mix - add some grated cheese to the top and pop under the grill until browned and bubbling.
3) Perfect Pizza Tart
This is honestly the easiest thing in the world to get on the table, and also the one my children look forward to most!
I use ready-rolled puff pastry sheets (I always have a couple of these in as they are just so versatile!), spread on some tomato puree or pizza topping sauce, a sprinkle of grated mozzarella and then the pizza toppings of your choice (my kids always ask for ham & sweetcorn) - and that's it! 20 minutes in the oven and it's ready to serve alongside a baked potato and some corn on the cob, or a side salad. Sorted!
4) Picky Platters!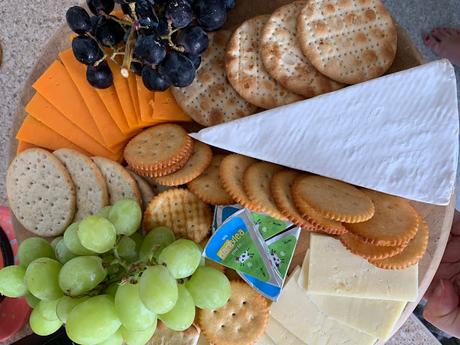 Sometimes, a picky platter is the perfect solution when you need a quick dinner and you just want the kids to eat without a fuss! We're all big fans of picky platters - especially in the summer when it's too hot for big dinners and nobody is really in the mood to eat.
I usually throw on some different types of cheese, crackers, bread, veg sticks and fruit and let everybody just help themselves to whatever they fancy but a picky platter can be made up of anything at all. Brioche, pitta bread, hummus, garlic bread, dips, pizza slices - whatever you fancy or whatever you want to use up from the freezer or cupboards will work just fine!
(Please note: The photo above was taken before serving - grapes should always be cut lengthways before being served to children!)
I hope these meal ideas are as big of a hit with your children as they are with mine. I'd love to hear what your families favorite meals are so do leave me a comment below and let me know!

To find out more please visit www.milkaid.com - you can purchase online at www.milkaid.com or from Holland & Barrett . MilkAid Drops 15ml are priced at
£15.99 and £12.99 for Milkaid Tablet form (120 tablets)
If you enjoy my blog, please consider following me on Bloglovin'