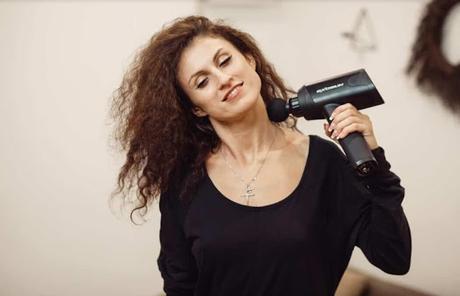 As someone who suffers with a chronic pain condition, I know only too well how difficult it can be to deal with muscle pain - but have you heard of percussion therapy?
Percussion therapy is a treatment that uses rapid and concentrated pulsations to penetrate deep into muscle tissue, providing deep tissue massage which boosts muscle function and circulation, and aids fast recovery for sore muscles - leaving you free from pain, and able to focus on rest and relaxation.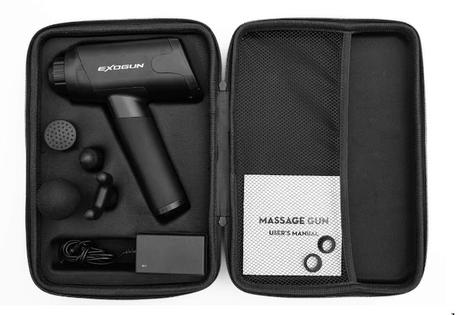 The ExoGun all-in-one handheld massager comes with 4 customisable massage heads and the option for 6 different speed settings, providing optimal muscle pain relief for every one - its cordless and light making it ideal for use on the go whether that's during a hike or in the gym, and it's inbuilt ShockSmart system allows the Exogun to customise the sensitivity to the perfect strength for you. 
It's incredibly light weight at only 2.5lbs with a long lasting battery and quiet motor, as well as an ergonomic design making it easy to grip and easy to use on those hard-to-reach areas.
The Exogun enables users to enhance their sporting performance and reduce recovery time from muscle injury, as well as helping you to reduce anxiety and stress while treating your body right.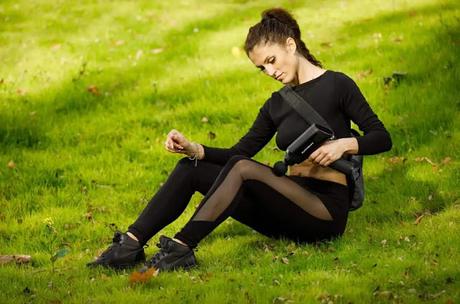 You might expect such a high quality product to cost a small fortune, but you'll be pleasantly surprised to know that the Exogun is currently on sale with over £350 off the usual price and free shipping included too as well as a free carry case and a 1-year warranty.
I really fancy giving this a try as although it's aimed at sports injury, I feel it could be very beneficial for those who suffer regularly with chronic muscle and nerve pain too - It's one I'll be popping on my list to Santa this year!
You can find out more at 

www.exogun.com


If you enjoy my blog, please consider following me on Bloglovin'