I got a new mask last weekend. It's a brand I have never used before, so I was excited to give it a try. 
Freeman Beauty products. I am such a facial product freak, and it was only $2.02 :) Beauty for cheap. I went for it and I'm so glad I did. I got the Feeling Beautiful: Facial Clay Mask: Avocado & Oatmeal.
What it says on the back,
"Made with natural, botanical ingredients, Freeman Feeling Beautiful is a full range of skin and body care products to help you look and feel your best. This rich clay mask, with added Oatmeal and Vitamin E, draws out excess oils and dirt, purging clogged pores, leaving your skin clean and soft.
To Use: Apply mask to face and neck, avoiding contact with eyes. Let dry and rinse with warm water."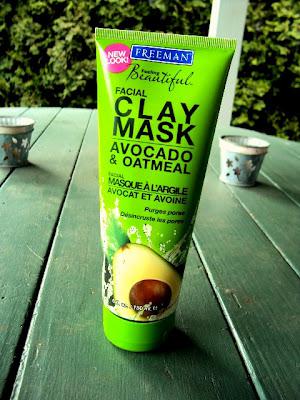 It was easy to apply on my face, and it was so soothing. It had an interesting smell, especially when I went outside. (To take the picture for better light) And it didn't smell bad, but it had a funky smell when you go outside with the mask on. (I always get it in my eye brows, it bugs me.)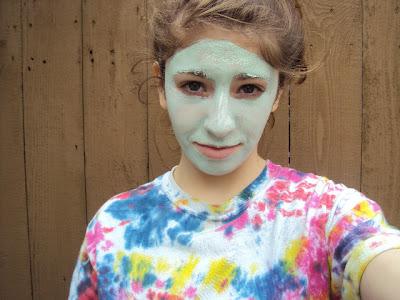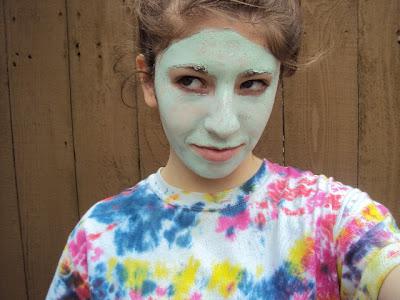 I left it on until it dried because that's what the directions said to do, and I rinsed it off with cold water and my face was so soft after I washed the face mask off. I toned and moisturized my face, dabbed on some makeup, and viola! My skin feels awesome and looks great! I love it!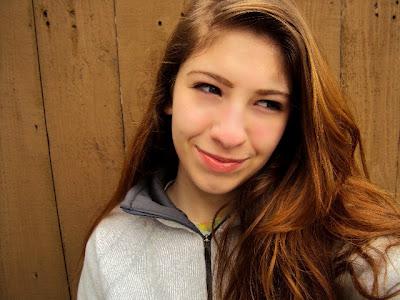 I give this mask a rating of 4/5 and **** 4 out of 5 stars. :)
Wonderful skin care!