When biking to work in the mornings I layer up because it's so cold. Here's my outfit yesterday.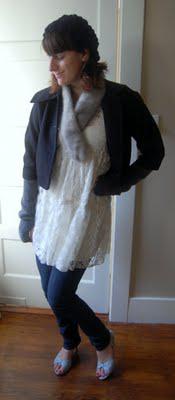 I found the lace empire waist dress at Freestyle, the coat was a gift and is vintage wool. I found the skinny jeans at Freestyle as well. I got the knit arm cuffs for Christmas, blue crocheted hat from Thrift Town.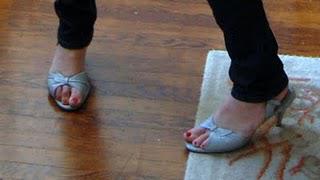 Vintage kitten heels.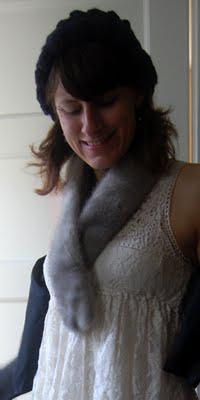 vintage fur collar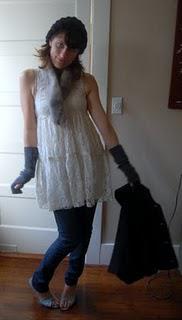 What do you think? Too many layers? Just enough funk? I liked this outfit and felt very pretty all day. It felt like a good mix of comfort and cuteness.