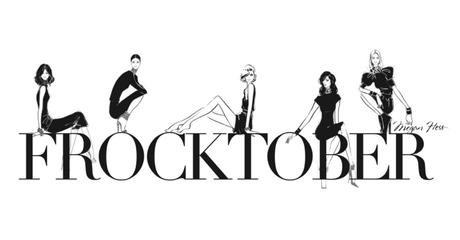 ###
It's kind of difficult to get happy today with the news coming out of Las Vegas. I'm so saddened by the reports of all the victims of the mass shooting and those who are injured. Prayers go to all of those who have been affected by this horrible, senseless, and heinous tragedy.
However, FROCKTOBER must carry on, because we are doing some good here by raising awareness for ovarian cancer. As I mentioned yesterday, my colleague and stylish lady friend, Chris Noya, has been battling this disease since January. If you wish to donate, you can do so by giving to the American Cancer Society or to the National Ovarian Cancer Coalition (click the organization names to go to the sites). Much research is being done to try to end this disease.
Today's Outfit of the Day (#ootd):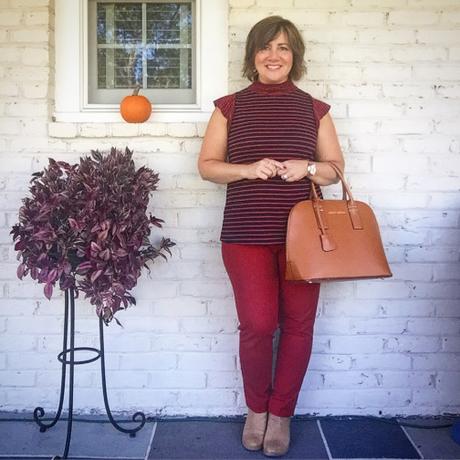 Day 2. Taught on campus today in this #ootd — red pants from #whbm; top from #anntaylorloft; booties by #matisse; bag by #adriennevittadini.
In a world full of nonsense and hate, remember to be kind. Stay safe and hug those you love.
#ovariancancerawareness #ovariancancer #frocktober2017 #style #personalstyle #blog #blogger #bloggerstyle #fashionisfun #professorstyle #stephsscribe #prayersforlasvegas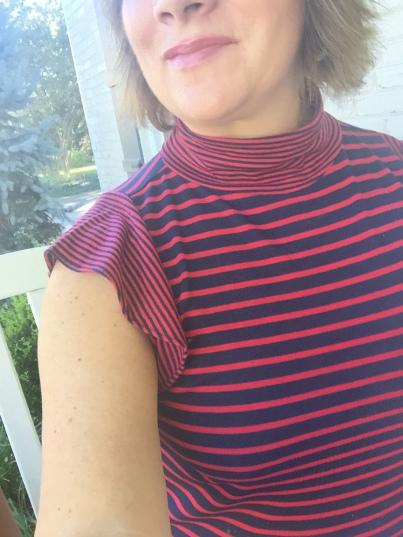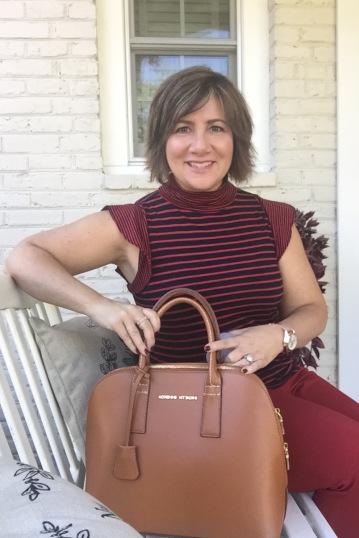 Love the cute red and blue top with the loose turtleneck and flutter sleeves. I wear a lot of black, so I've been attempting to infuse some color into my wardrobe. Just a little.
I'll always love classic, black clothing.
See you tomorrow!