Yesterday, a friend from home invited me to join her for a hike. I wanted to go even just to hang out with her, but I also realized it's been almost two years since I enjoyed Rockefeller State Park Preserve. Not okay! The Preserve is conveniently located close to our parents' house and with over 1,400 acres, one can always find a new scenic path through "wetlands, woodlands, meadows, and fields and past streams, rivers, and lakes while traversing wood and stone bridges." Plus, on a sunny, summer day, there are few things more refreshing (the beach is one of those things, of course, but don't worry, plans are on the horizon).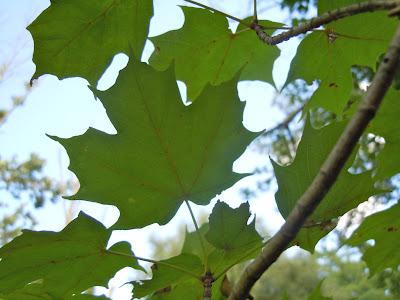 I love walking through the city's busy and crowded streets. There's an invigorating energy. And the sights along the way are beautiful. I read once that, "Paris is the most modern of ancient cities, while New York is the most ancient of modern cities." There's truth to that. Even just one New York City block represents years and years of history, and it's almost magical to try to digest it all. Then, with just 40 minutes on a train, I can also find myself up here amongst old trees and stars. Amazing, isn't it?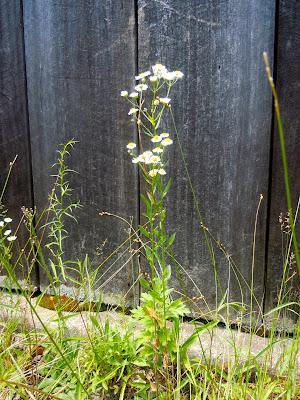 A recent HuffPo article outlined some of the benefits of outdoor exercise: improved attention and focus,  greater likelihood to keep exercising, lower risk of being overweight, more energy, faster healing and less pain, and higher Vitamin D levels. They also referenced a 2010, BBC-reported study finding: even just five minutes of exercise in green space can improved mood and self-esteem. My friend and I spent an hour and fifteen minutes hiking. Talk about an endorphin boost :).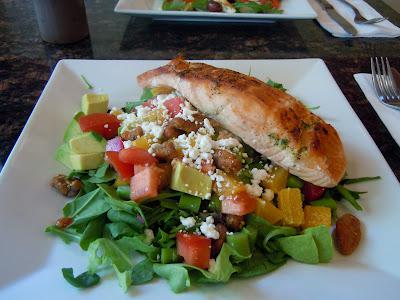 Afterwards, we retreated to The Patio Restaurant for a late lunch. For a diner-style eatery, this place has an impressive salad menu. I had the Bella salad (chopped mesclun greens, spinach, arugula, asparagus, fresh oranges, sweet walnuts, raisins, goat cheese, avocado, plum tomatoes) with grilled salmon. It was quite the pleasant afternoon. And later on, as I enjoyed a quintessential summer night in the city, I found myself having more than one "I love New York (state)" moment.