Have you heard? A b-b-bird, bird, bird is the word! My boyfriend is visiting, which means I get to go do girly stuff like go on dates, shave my beard, giggle like a school girl and visit interesting places of art and architecture (because he's an architect). 
So there was once this oil tycoon named J. Paul Getty who was into collecting art, so much so that he had to build the Getty Villa just so he could house his extensive collection. Perched up on a hill in the beautiful and picturesque neighborhood of Pacific Palisades, the villa now mainly houses Greek, Roman, and Etruscan antiquities dating from 6,500 BC to 400 AD. If you're into paintings (think Van Gough, Renoir, Monet) and exhibitions, you may find them in the larger campus which is at the Getty Museum, located in Brentwood.
Admission to both locations are FREE but they do charge you $15 for parking. If you are going to the Villa, it is required that you book online for your timed-entry tickets.
Let's go and explore!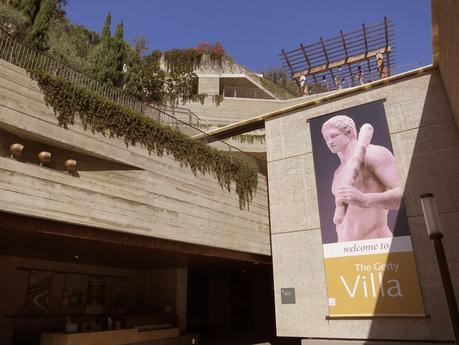 In front of the museum is a small amphitheater, where they can hold events at night.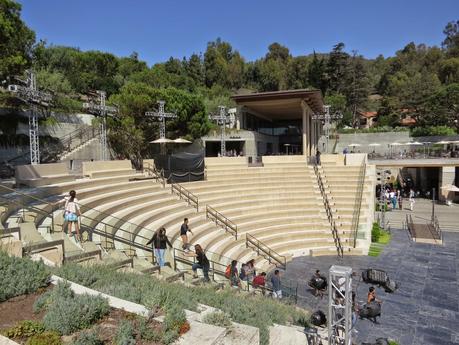 Before going inside the museum, we discovered a colonnade that had a nice fountain in the middle and a long stretch of wall painting.
Due to the severe drought that California is currently experiencing, most of the fountains have been turned off.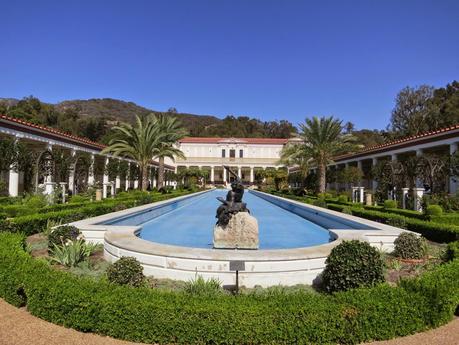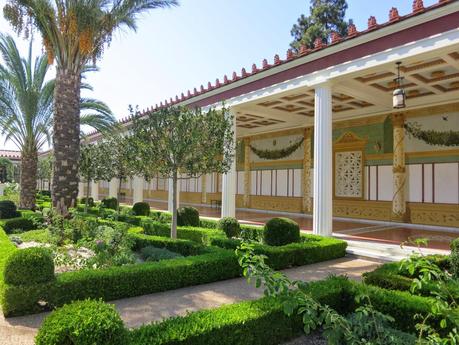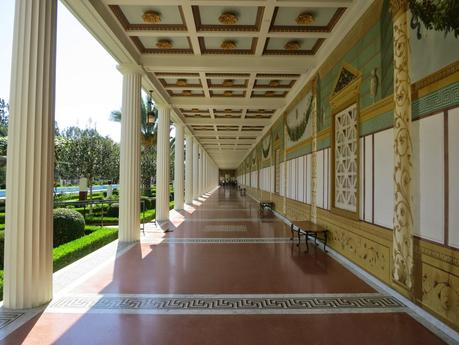 Upon entering the museum, there is a courtyard with fountains which were shut off as well.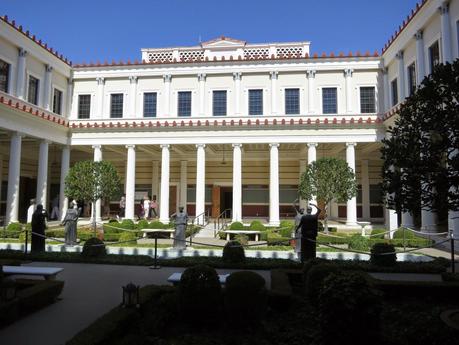 There's a nice mosaic fountain tucked neatly beyond where the staircase to the 2nd floor is located.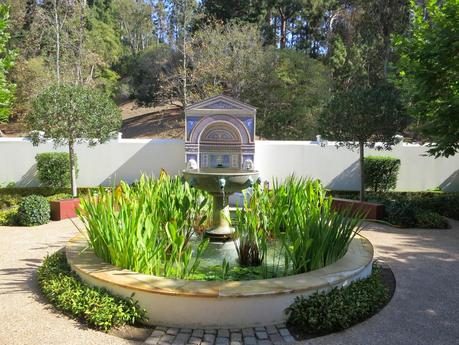 Imagine how they painstakingly placed those tiles one by one?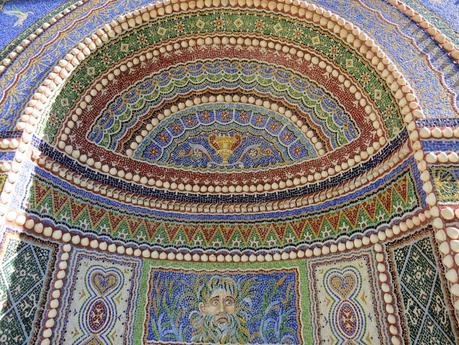 The museum is only two stories high so it's really not overwhelming to go from one room to another. Check out some cool things that I spotted:
Lidded Cauldron with a Satyr, 50-1 B.C.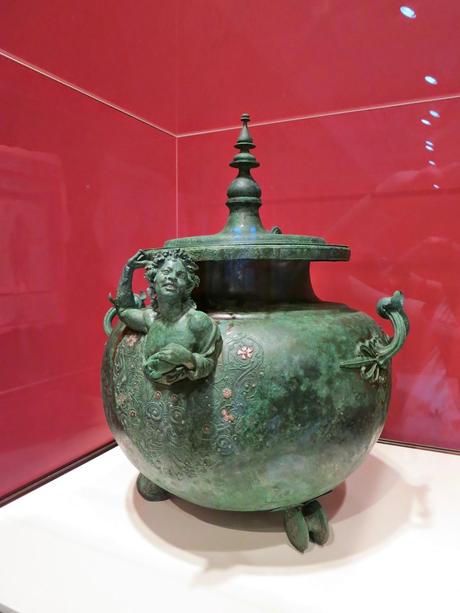 Intricate sarcophagi (coffins!) carved in marble, A.D. 210-220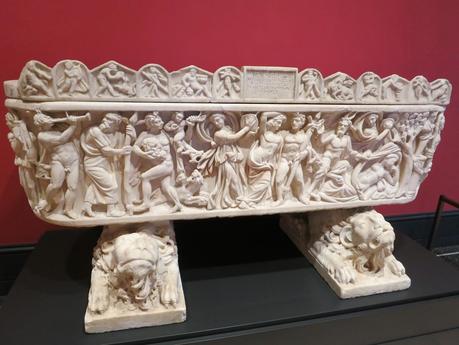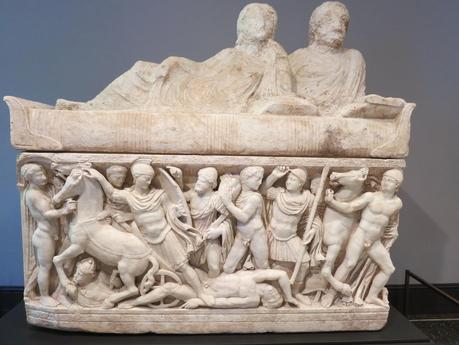 Kohl eye make-up applicator, 1365- 1347 B.C. (center)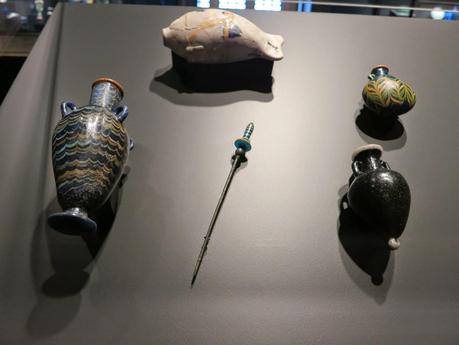 Perfume flasks, 600-300 B.C.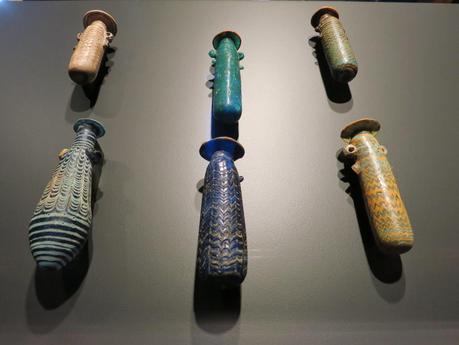 Coin belt, A.D. 370-400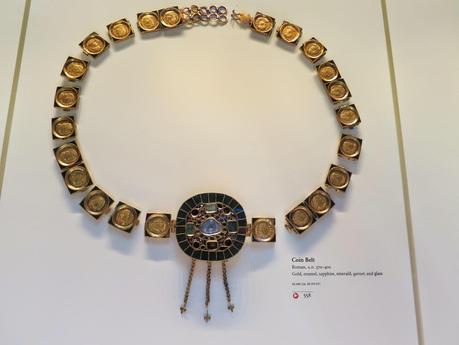 Gold wreath, 300-100 B.C.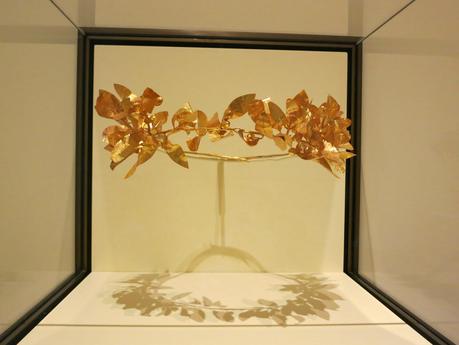 Bronze helmet, 350-300 B.C.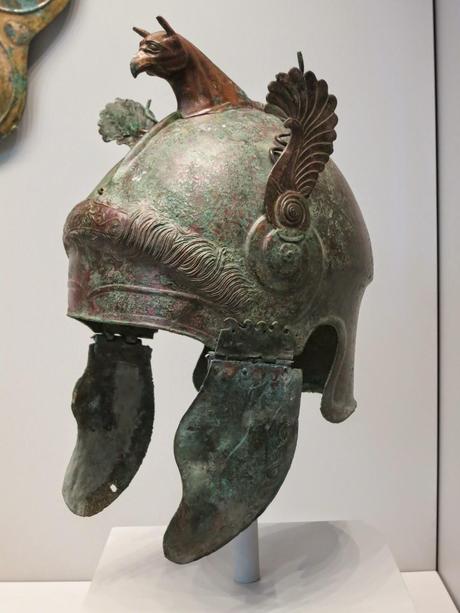 Gold hairnet, diadem (crown) and earrings, 220-100 B.C.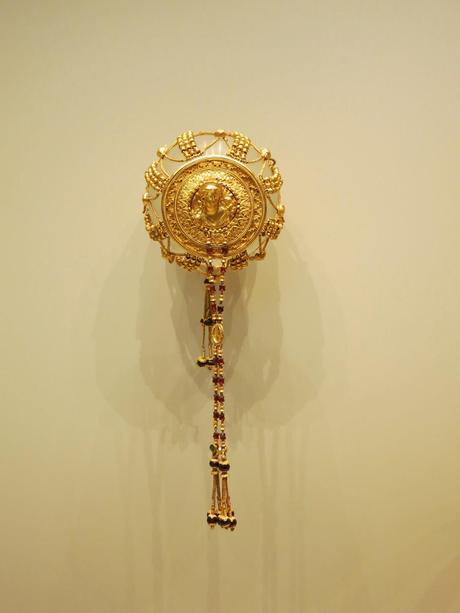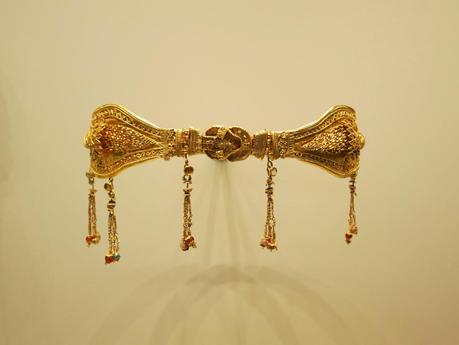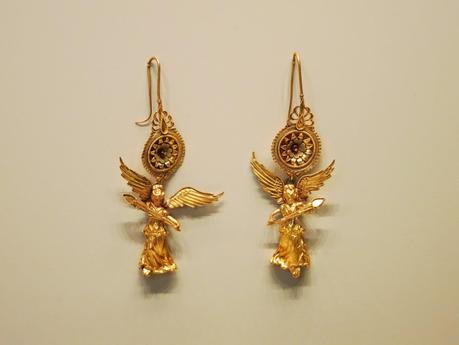 Mummy of Herakleides, A.D. 50-11. This is a rare well-preserved mummy, where it shows in CT scans that a mummified ibis (bird) was incorporated into Herakleides' wrappings. They estimated Herakleides' age to be about 20 years old when he died.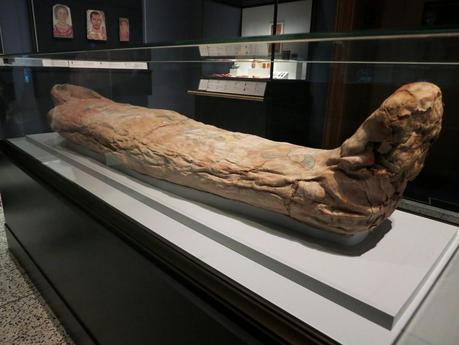 They painted a portrait of him on where the head is at, along with hieroglyphics on his body.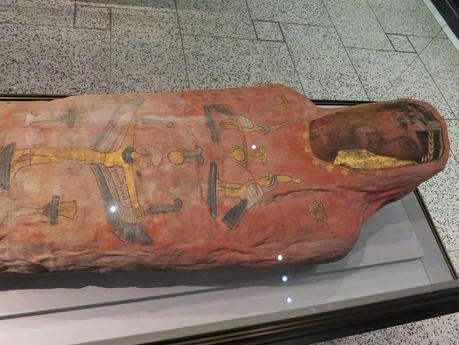 After going around the galleries, we decided to grab a late lunch at their in-house cafe simply called, The Cafe at the Getty Villa. I know what you're thinking. A museum cafe? They probably just serve those cold sandwiches or burgers with a side of soggy fries. But this description couldn't be farther from the truth because my family and I are giving them double, triple, quadruple thumbs up (if we were alien) on the food!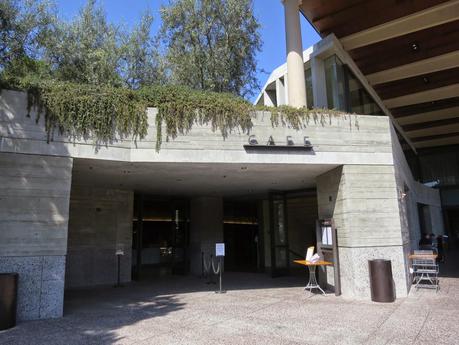 You can eat indoors or dine al fresco in their spacious patio.


On to the food!
Obviously, this is my boyfriend's order---the Pepperoni and Sweet Italian Sausage Pizza.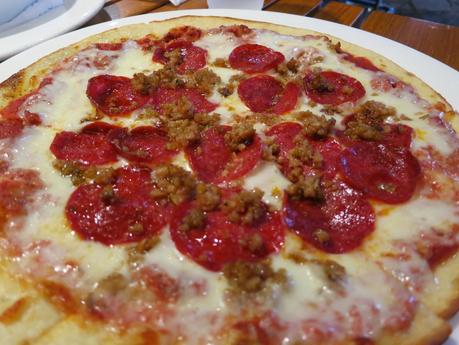 Portobello Mushroom Caprese Sandwich (super yummy!)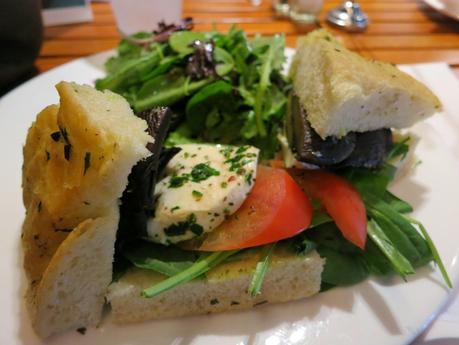 Slow-braised Beef Short Ribs with Potato Gratin (super yummy too!)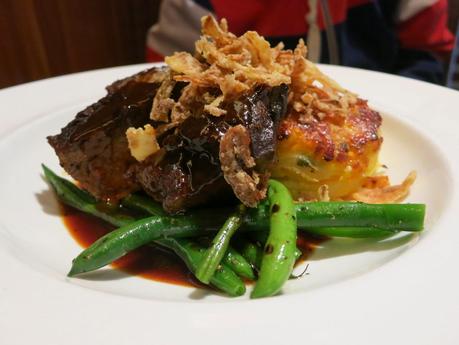 Soup of the Day, I forgot what it was but it had the perfect texture, not too watery and not too thick!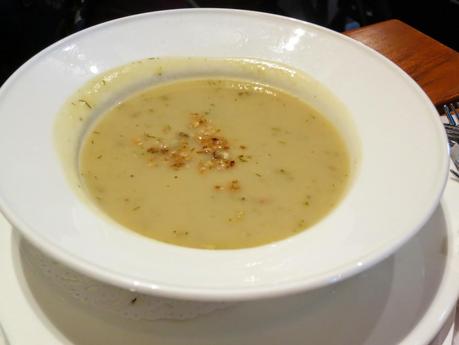 Baked Pesto Penne with Spicy Italian Sausage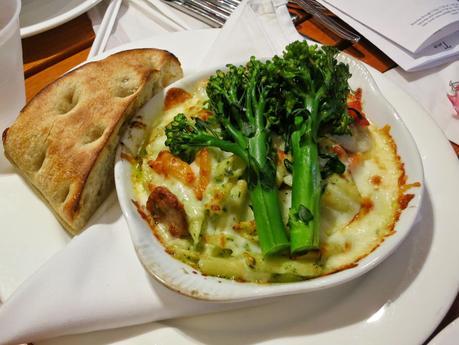 Below the cafe is a museum shop where they sell unique souvenirs and merchandise, mostly related to Greek Mythology and ancient history.
Intricately designed personal journals, music boxes, mythology books.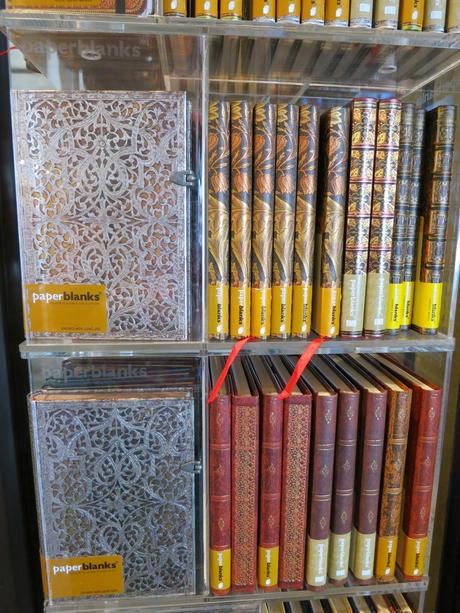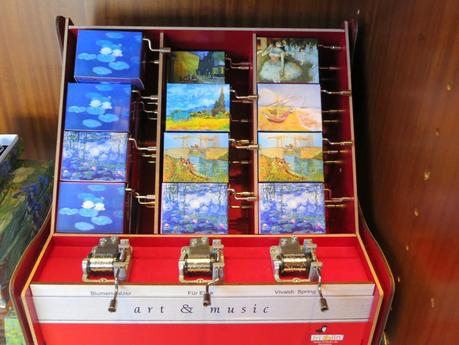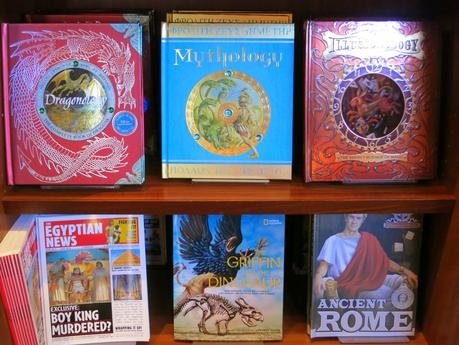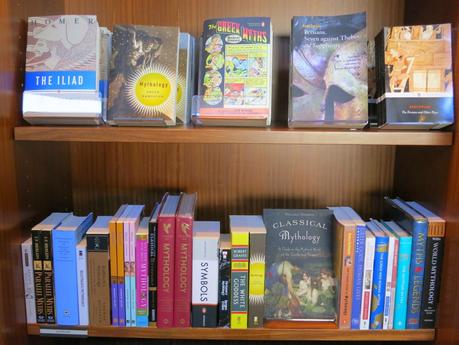 That pretty much concludes the Getty trip but before I let you go, let me do a quick Fashion Fruit Files.
I hate posing for the camera, so I call this the Elusive Big Foot pose. Sorry, the lighting really sucks. My boyfriend and I can't Photoshop properly to save our lives.
Top (it's actually a stretch cotton dress) by H&M; Double-slit pleated black skirt by Zara; Shoes by Stuart Weitzman; Bag by Louis Vuitton.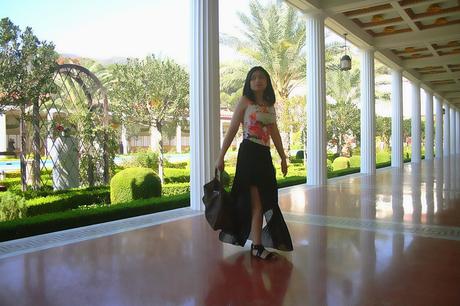 On a very random note--- I really like this tree, standing tall just outside the museum.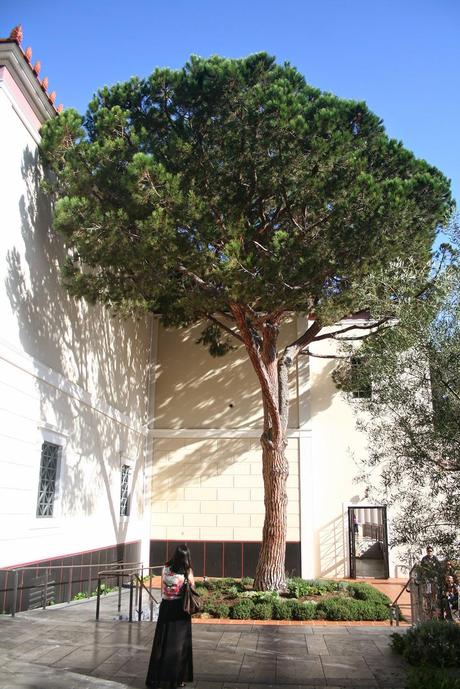 Toodles!