After visting the Getty Villa, I decided to book a last-minute getaway to Sin City with the gang (family and the boyfriend). Bad idea---why? Because it's October. I thought October was off-peak season in Vegas, but NO. I found out it's freakin' convention month, so pretty much all the hotels are filled with corporate peeps with their semi-casual business ensemble (something that they could wear to network with other business associates then go ape-shhhh in da club later at night). 
So yeah, the cheapskate in me couldn't bear booking at the Venetian or Wynn or Cosmopolitan at $400-$600 dollars a night for just a regular room (off peak rates go as low as $139) so I chose to remain at the middle of the strip minus the uber luxury amenities and booked at The Mirage instead. Considering the location (The Venetian's across the road and Caesar's Palace is on the right) with a decent-looking room, the price at $144 a night (with my Triple A discount) was well worth it.
The Mirage at night.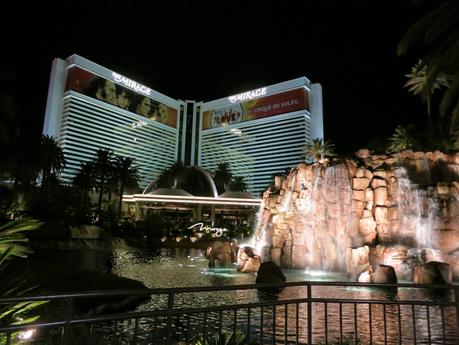 Everybody knows that The Mirage is an older hotel at the strip but I think they've been doing some small upgrades like the elevators, hallways, rooms.
My room. Not bad, right?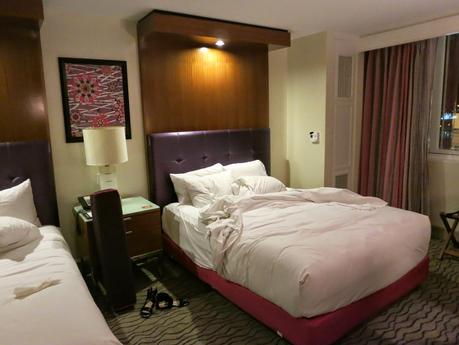 The bathroom is pretty outdated but as long as it's functioning and clean, it's all good. There wasn't a bathroom counter to lay out my toiletries though, so that was a big bummer.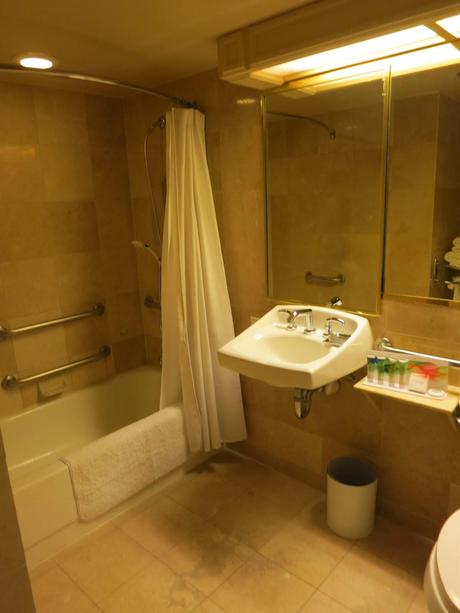 We got to Vegas a little past dinner time so I took the front desk lady's advice and checked out the hotel's new 24-hour restaurant, Pantry, located conveniently right by the hotel room elevators.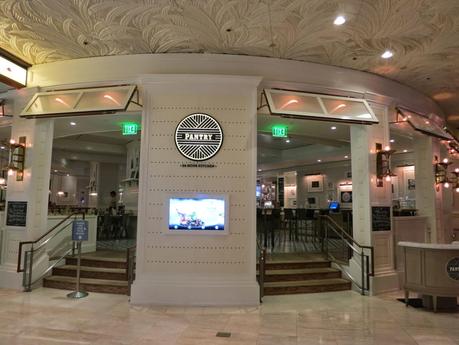 I like the homey-slash-country-ish concept since it's got a casual vibe to it.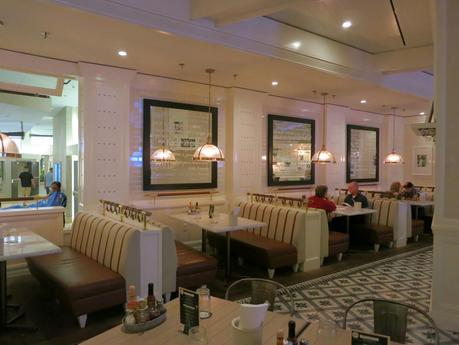 This is still Vegas, so they've got a full bar. Of course.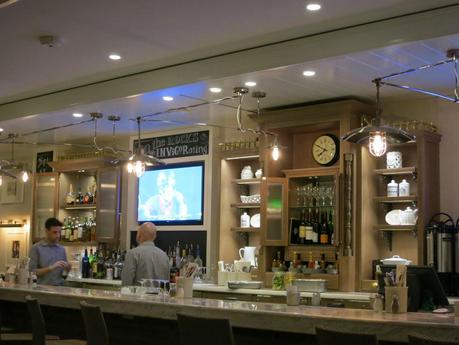 Everything we ordered was Yum to the O and the proportions are pretty generous!
Damn Good Potato Chips with roasted cipollini onion and truffled mushroom chive dip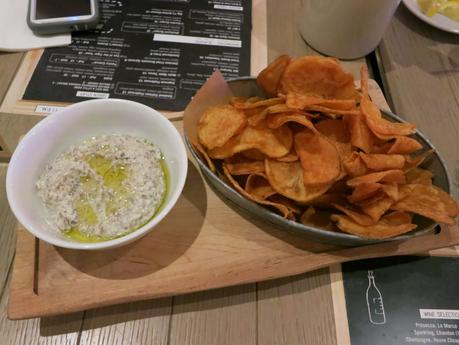 Texas Pete Fried Chicken with potato-carrot mash, sawmill country gravy and cheddar chive biscuit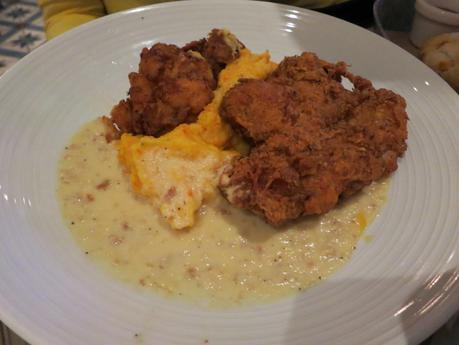 Pork Chop Schnitzel with kitchen fries, arugula and pickled lemon jam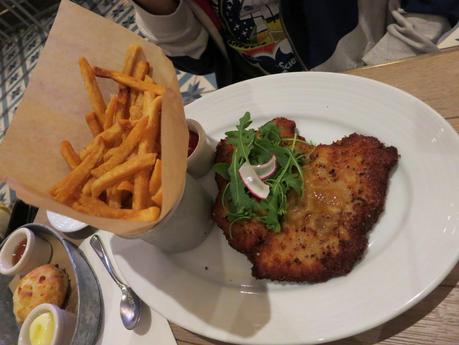 A Brit's Fish and Chips Made with beer-battered cod. This one didn't have a gross fishy taste at all!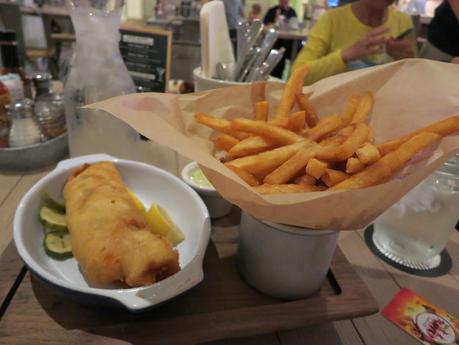 Your Not So Typical Sundae So delicious but beware: this size is to share!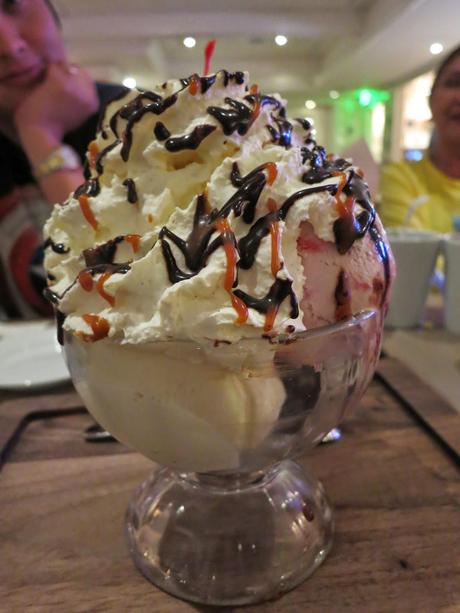 After devouring all that culinary goodness, my boyfriend and I needed to burn some (take note: just some!) calories so we decided to head on over to The Venetian.
Whoa! What a rare sight to see...no big drunken crowds wandering aimlessly with their flip flops.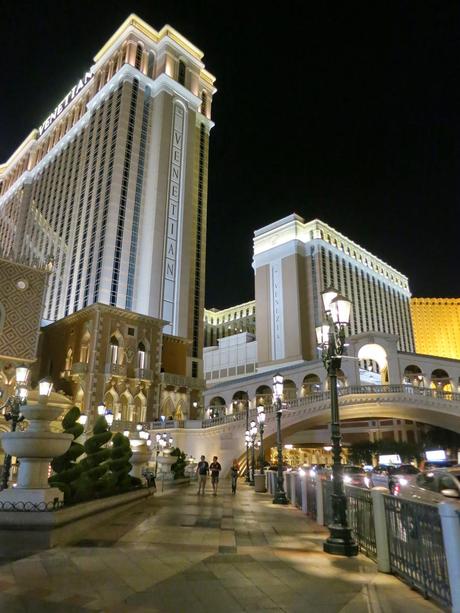 I think they redid the public restrooms, I don't remember the walls being all fancy like that during my last visit.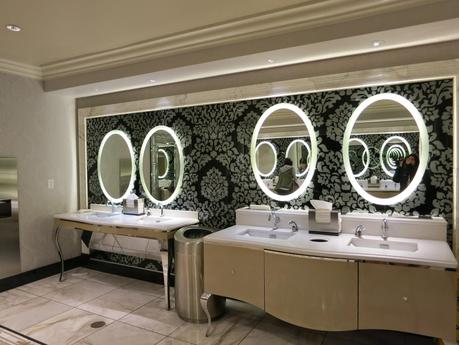 Time to hit the slot machines! This is very rare but I made over a hundred bucks with just a $20! Yey! Obviously I'm not a gambler, getting excited over a 1¢ machine. Ha!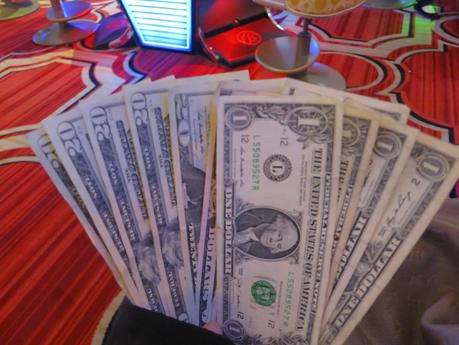 So what did I do with my newfound billions? Did I make it rain? Or maybe lose it all back to the machines?
Stayed tuned for Part Two! :)
Toodles! :)