If you were me, what would do if you won a couple of bucks at the slot machines? Would you go shopping with it? Maybe buy a ticket to a show? If you've been reading my blog for awhile now, you'd know that that's not how I roll. You would know that the very next day, I'd get up and know exactly what to do with my money...
and beeline to the .... BUFFET!
I haven't tried Caesar's Palace buffet, Bacchanal, and it's been highly praised so I thought I'd see and find out for myself what the buzz is all about.
It was a Friday so obviously the line was horrible, but they have an express lane where you can add like 20 bucks or something like that, or you if you have someone handicapped in your party, they'll take you to the express lane for no extra charge.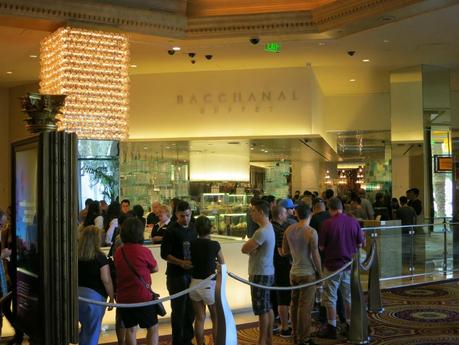 So I wandered around like a vulture picking my next prey...
I went ahead and tried the Chinese food station. The har gow was okay but the shu mai was kinda bland.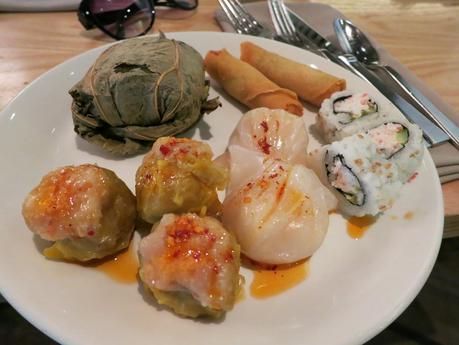 They offered these juice fusion drinks in one of the stations and they tasted really good.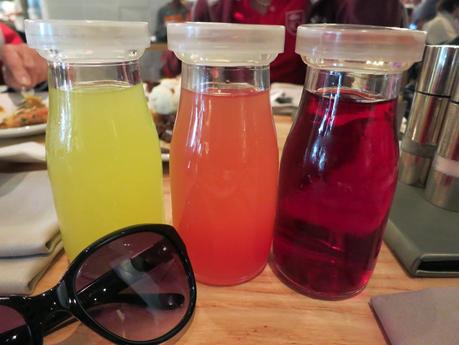 They've got some fresh seafood like oysters and crab legs but I always go for the shrimp cocktail in any buffet.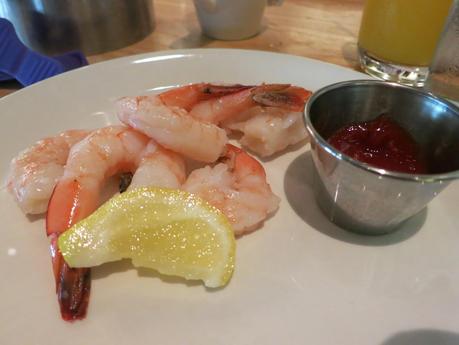 Getting some protein with BBQ beef short ribs and roasted chicken. Very tasty!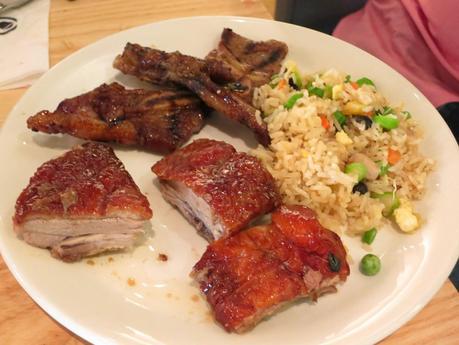 I tried some of the breads...it was no bueno. Too salty or too tough to eat! Unless these were all made of plastic and only for display, then yeah, it tastes alright. Ha!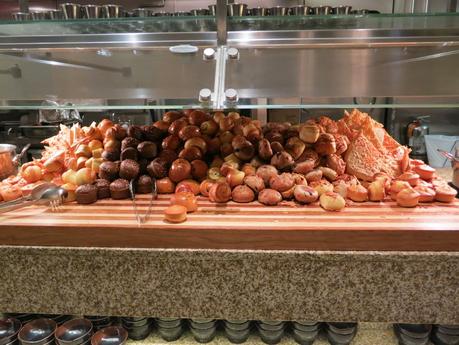 The pizza station. I like how they're thin-crusted.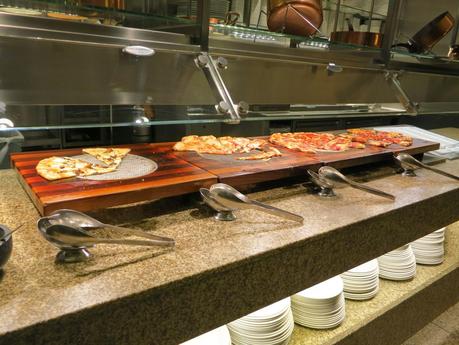 The cheese station with some sharp cheddar, manchego and the like.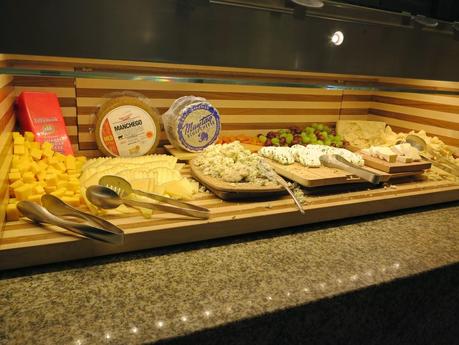 The sushi wasn't anything special and I didn't see any shrimp tempura in the Japanese station so...boo!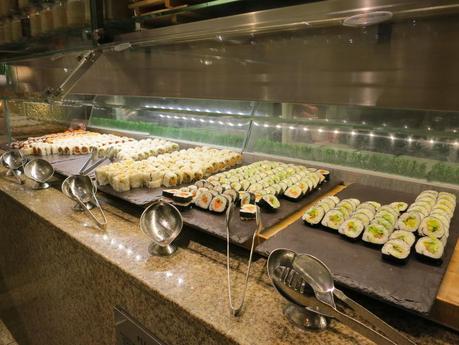 They have a made-to-order taco station, I haven't seen this in other buffets before.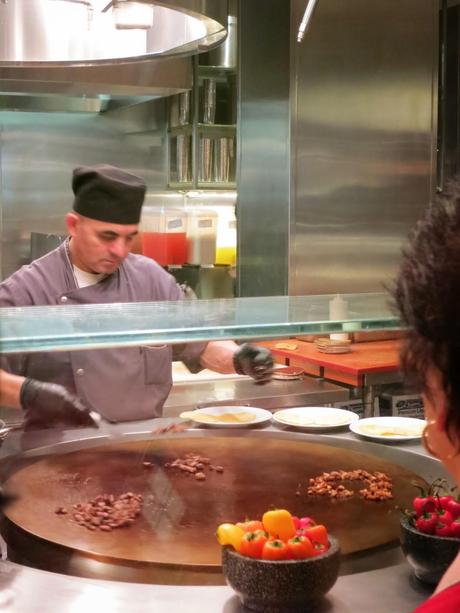 Small bites: Hotdog with sauerkraut and beef sliders. I'm not a big red meat lover so the sliders are a perfect size for me.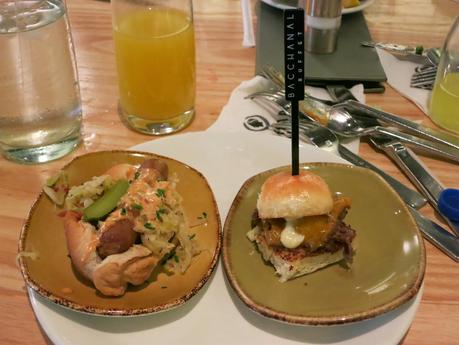 Time to feed the sweet tooth in me!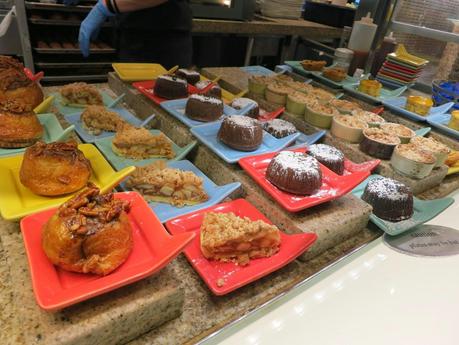 The gelato area. I tried the pistachio flavor, it tasted weird. I don't know how else to describe it.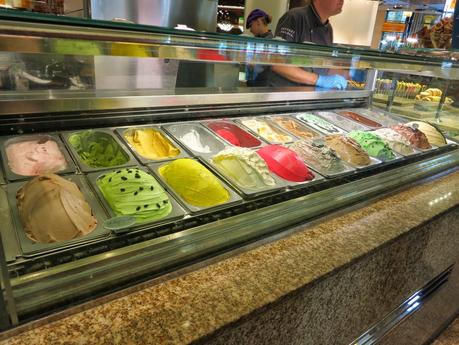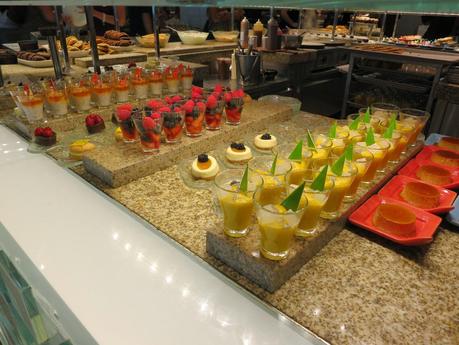 To be honest, I didn't like any of the desserts except for the flan (that round brown thing in the pic below) and the crème brûlée.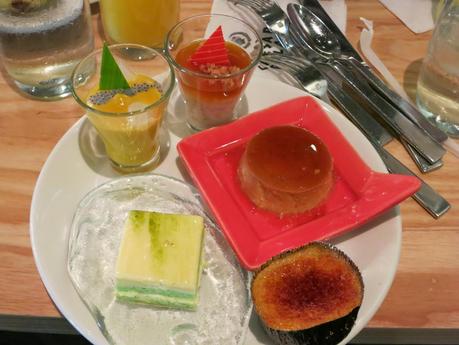 Meh, maybe next time I'll stick to the buffet at Wynn. I honestly think that Bacchanal has more of the hype than what they can actually deliver.
Anyhoo, it was too hot outside so the boyfriend and I just ended up hanging around in the casinos 'til the sun went down so we could stroll down the strip. I think that's when the Vegas strip releases the crazies shines at its best, anyway.
Caesar's Palace.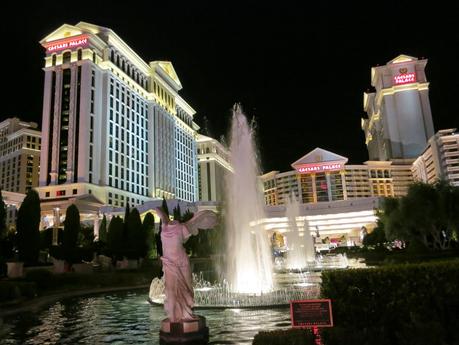 The Dancing Fountains at the Bellagio.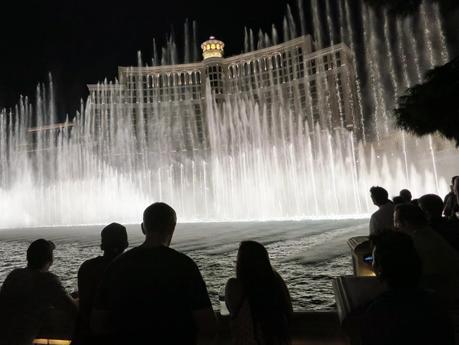 A live mannequin at the Cosmopolitan's Bond lounge bar. Like, yeah. I only noticed it when she moved and struck another pose.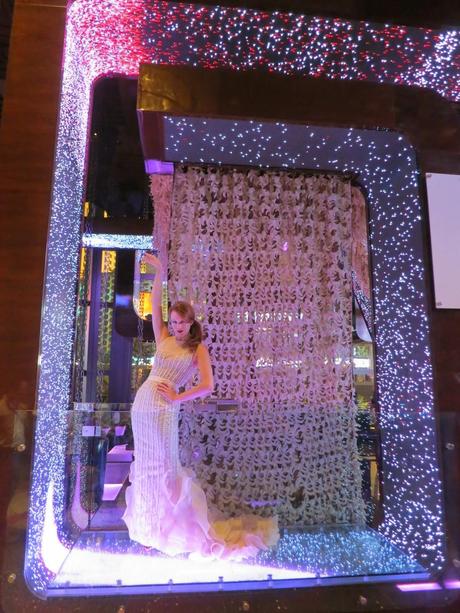 Notice anything? Yep, they've got dancers up on a ledge while you play at the tables. Talk about entertainment! This is still at the Cosmo.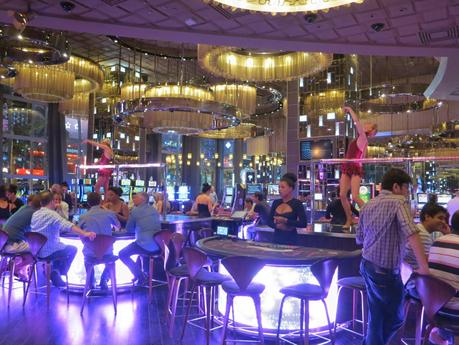 If you're into bling, The Cosmopolitan is the place where you wanna be. They've got a lounge that's called The Chandelier and everything is pretty much blinged out, with thousands of crystals dangling from the ceiling.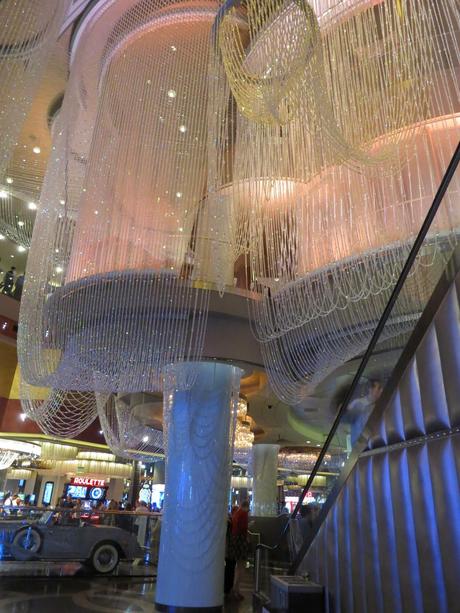 The Chandelier.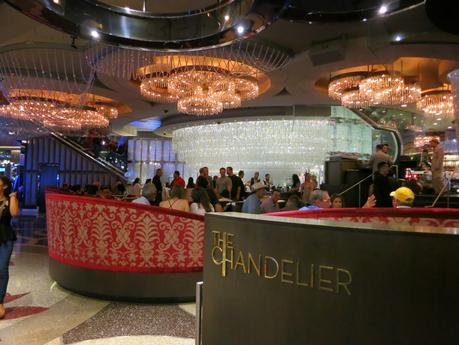 To wind down from all the craziness, we went back to the north of the strip to find a place where the boyfriend and I could just relax and have a drink or two without the *tugsh, tugsh, tugsh* in the background so we ended up at the Wynn.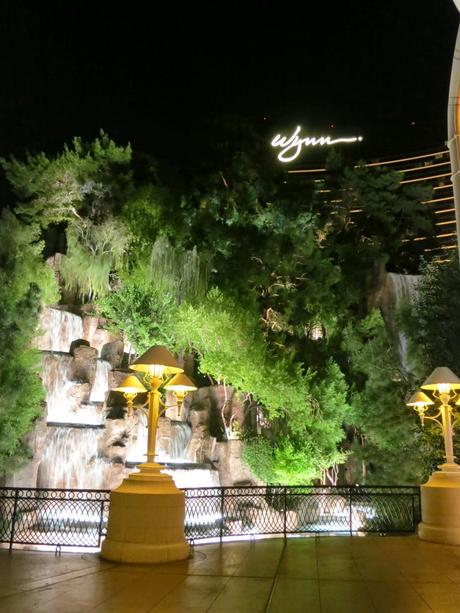 They've got this cute display of colorful flowers (I have no idea what kind) in their main area, they change it often but I think this is one of the best ones so far.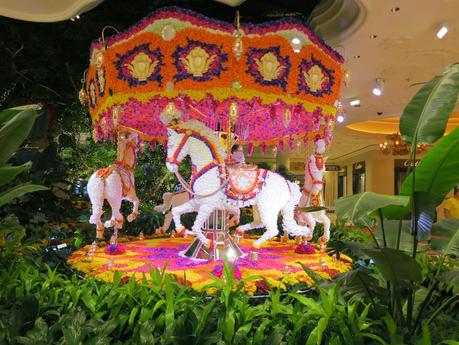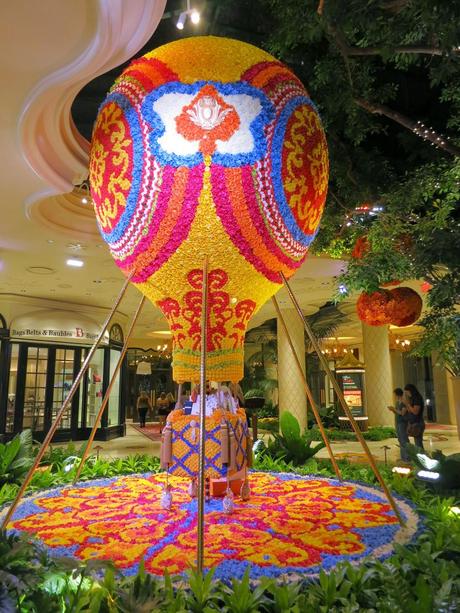 Finally having some refreshments after a long day of hotel-hopping! Remember that bars and clubs at the Vegas strip always charge insane prices for alcoholic drinks, so make sure to put that in your budget if you know you're going to be drinking the night away. Or you can always run down to Walgreens located at the Venetian and buy your own booze!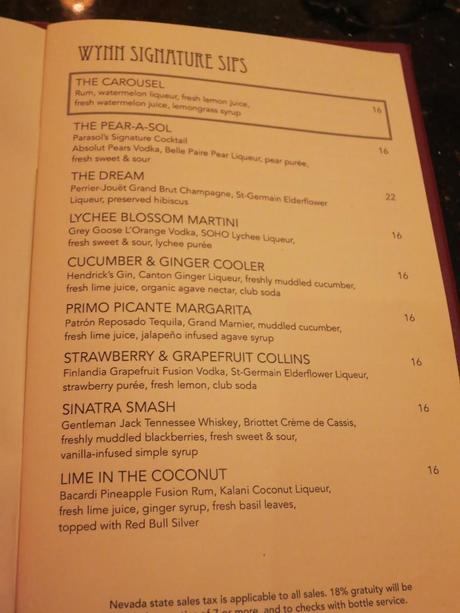 Don't underestimate these mojitos (to my old drinking buddies: yes I am a lightweight now) at Parasol Up. Mr. Bartender knew what he was doing. The drinks kinda knocked me and the boyfriend for a bit, thankfully we were able to walk it off.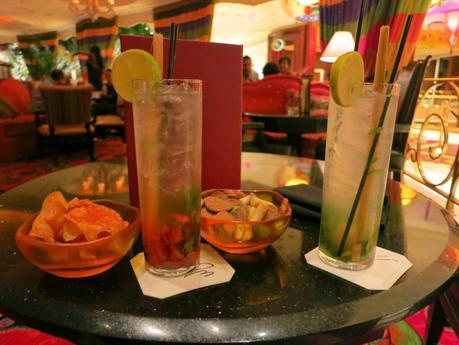 We kinda hung around a bit since the vibe was very chill but we just got blind-sided by an old Eastern European man who was groping his 30-years-younger-girlfriend at the table next to us. Dude, seriously. We're INSIDE a hotel. How hard can it be to push that elevator button and go up to the room and do your bitnez.

What happens in Vegas...is on Instagram the next morning. So get your shhh straight when visiting Sin City!
Toodles! :)