It's like a
Streetfighter
game with the last two cities...Milan vs. Paris. The designers who show for both cities always have the most creative and unexpected surprises, and I cannot pick one over the other. 
It's always hard to narrow down my favorites from the Milan show but here are some of the collections that stood out for me:
Alberta Ferretti
 spices things up with a modern twist of Italian Renaissance.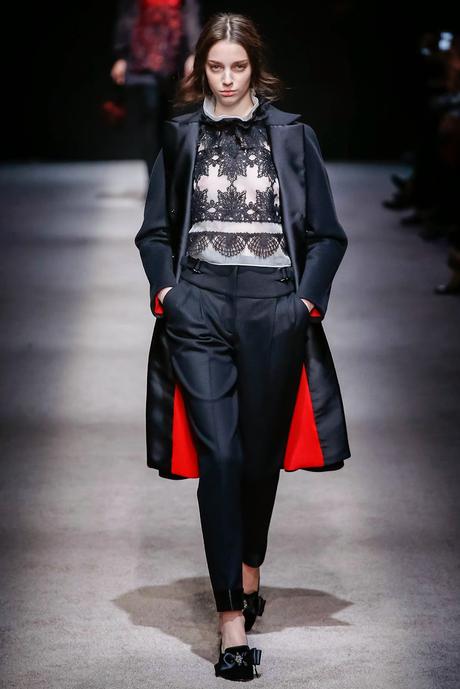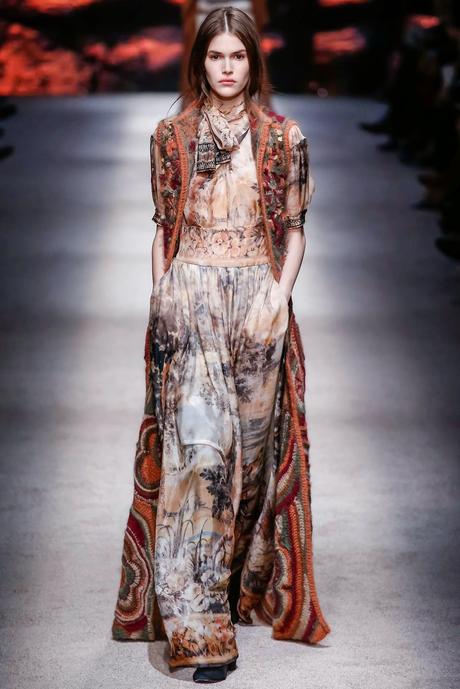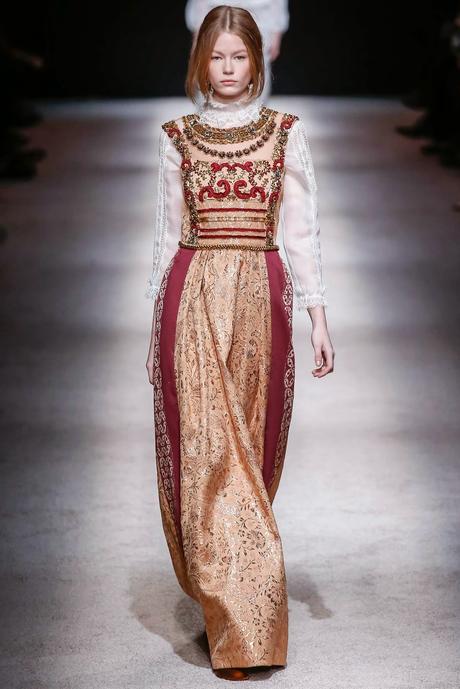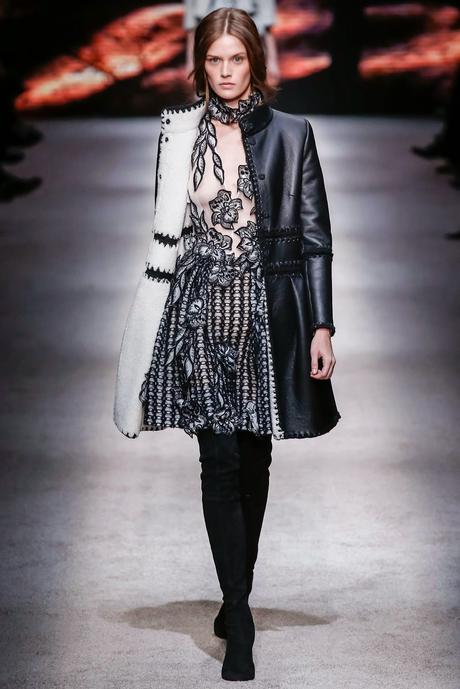 Fendi
I'm just here for the coats. No, really. It's all about the coats. Thank you, Lagerfeld.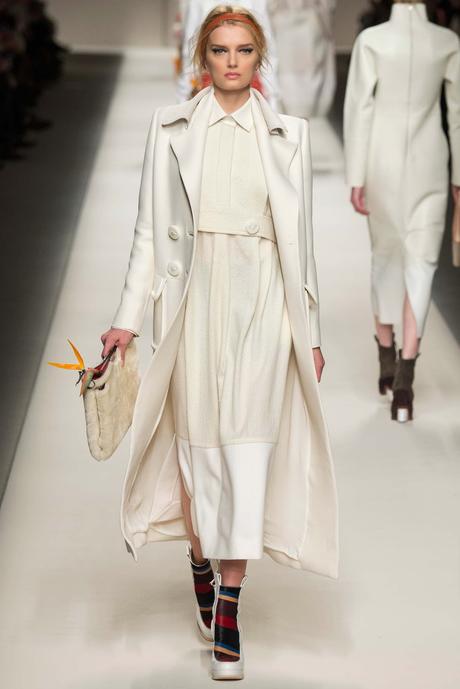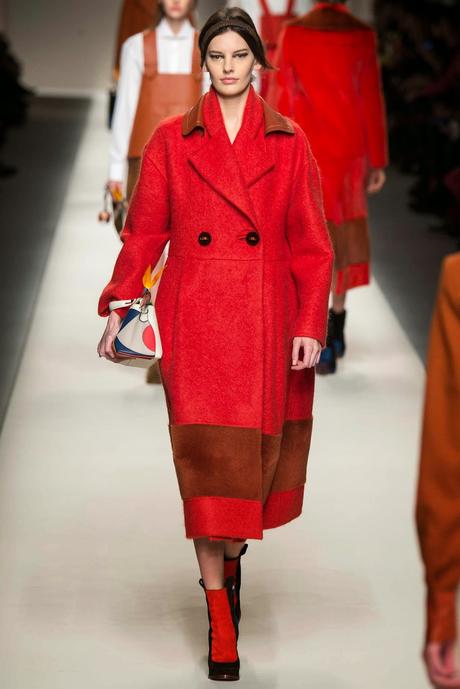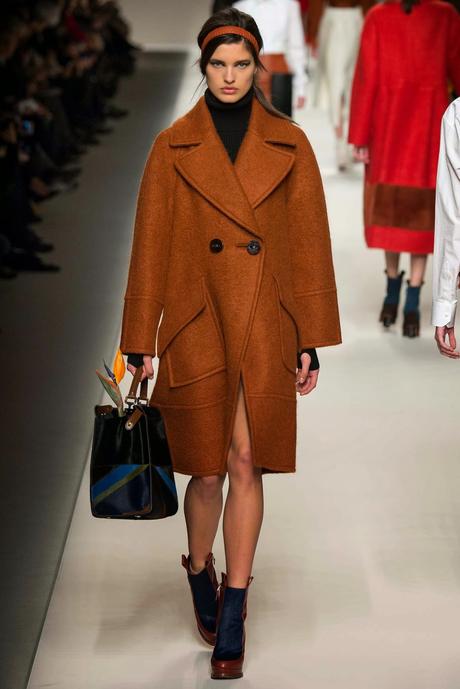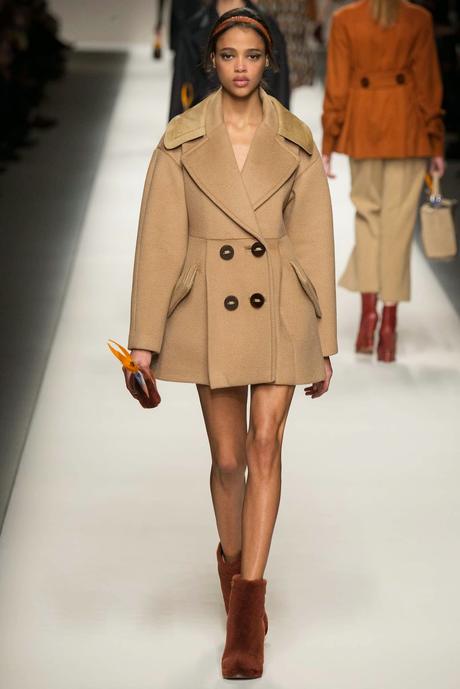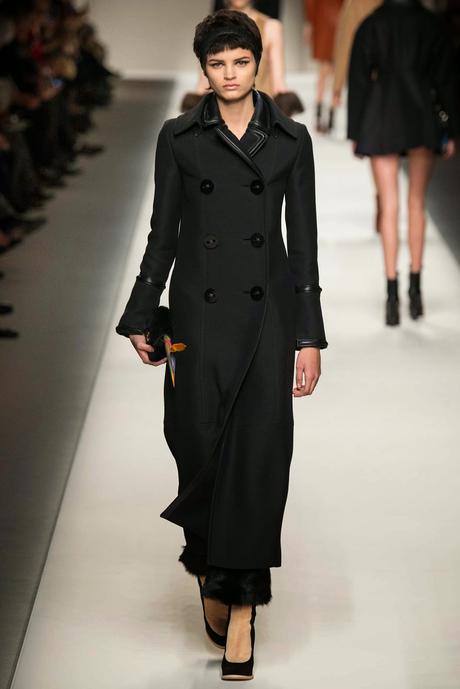 Prada
 Whoa! Pastels for fall? For Miuccia Prada, the answer is a resounding
Heck Yeah
. And she pulls it off with a tremendously strong collection from the clothes to the accessories (bright-colored gloves and double-strapped Mary Jane's).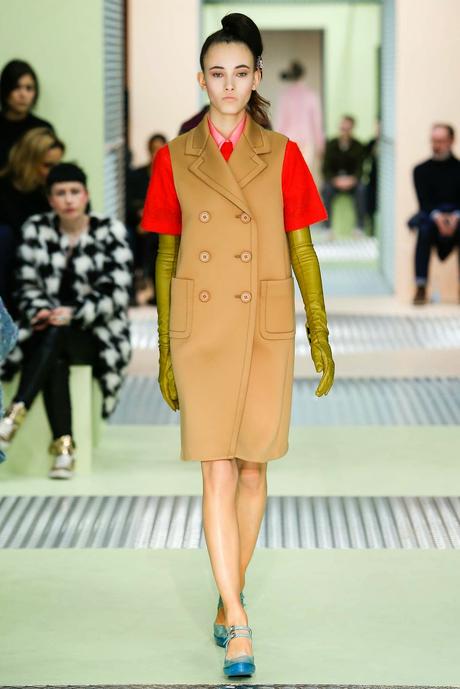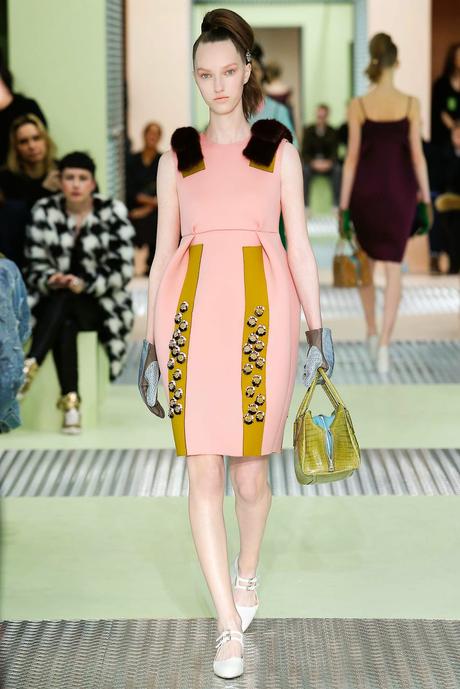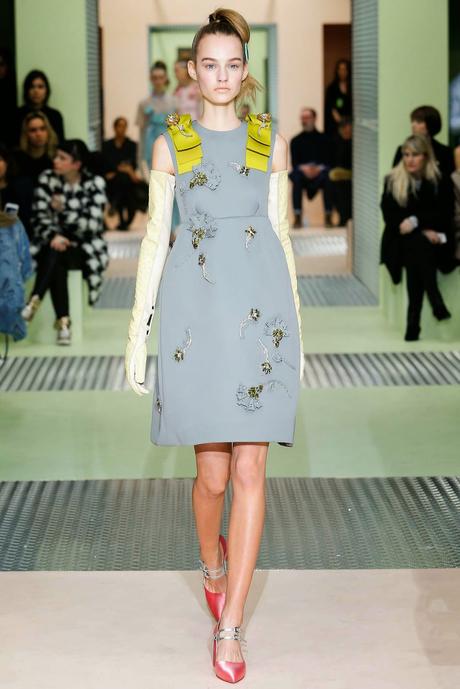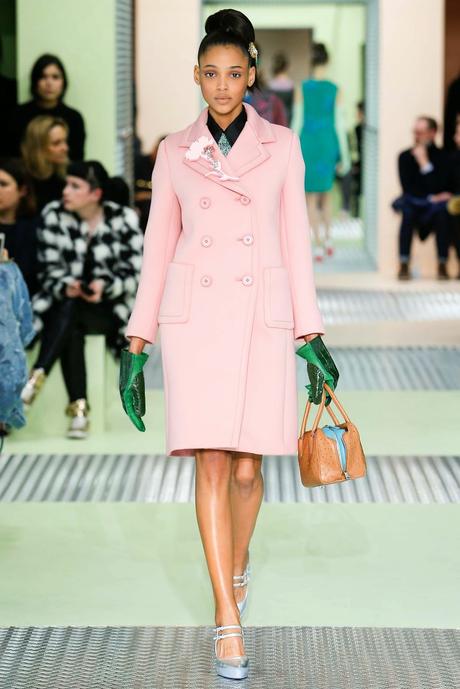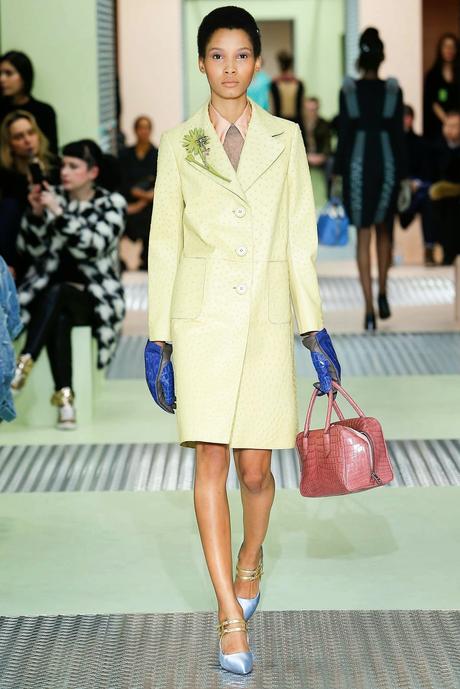 Etro
We all know that Veronica Etro is the Queen of Prints and she takes it up to a glorious level with patchwork details, mixing patterns like stripes with paisleys and brocade with glen plaid. I love how she sticks to the classic fall colors but adds a little bit of blue in there to mix things up---as if things need more mixin'!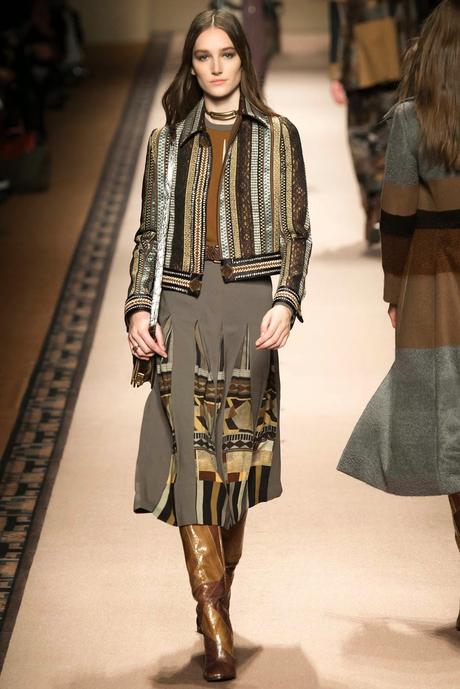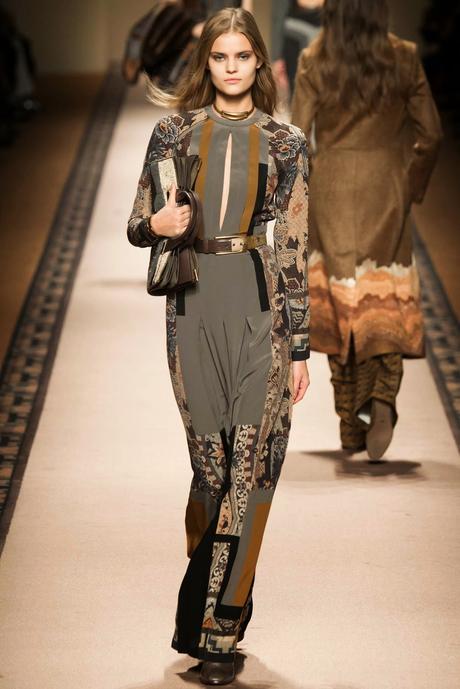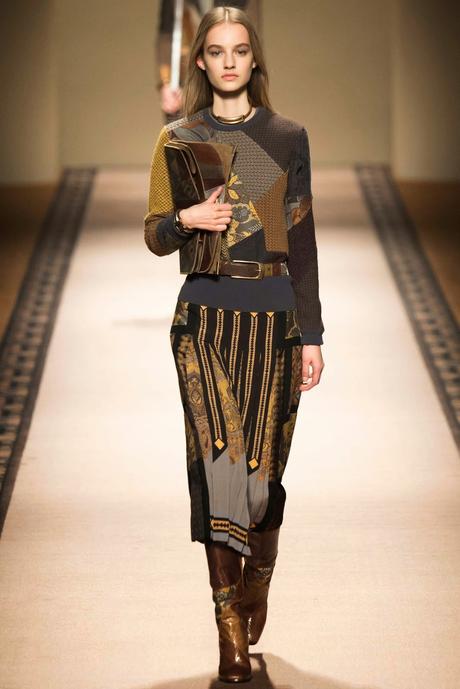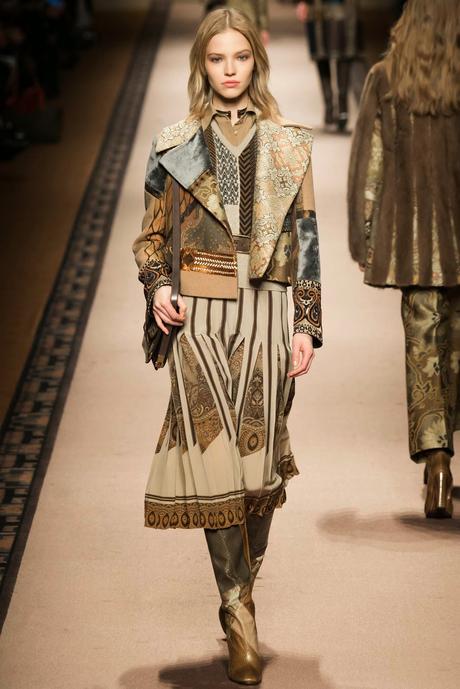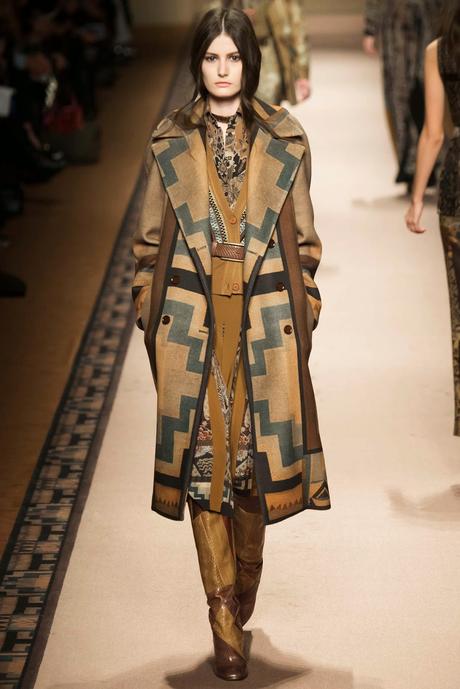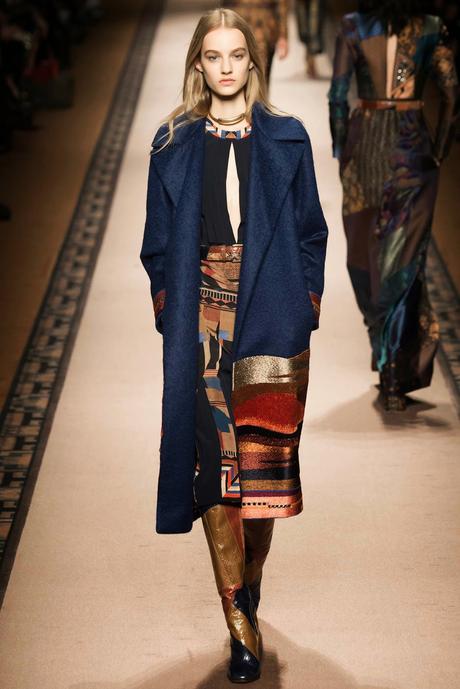 Emilio Pucci
Creative directors now seemingly leave one fashion house for another but there must have been an air of mixed emotions as Peter Dundas showed his last collection for Pucci (it's rumored that he might to back to Roberto Cavalli). I think Dundas has made such a great impact on the label that his collections would be remembered not only by his celebrity clientele but by his peers in the industry as well.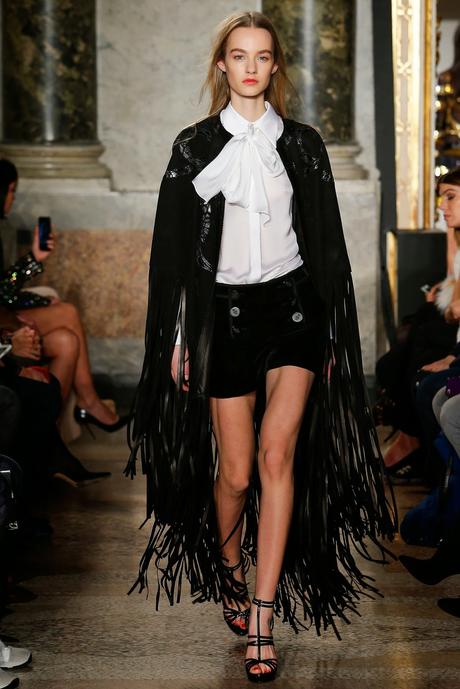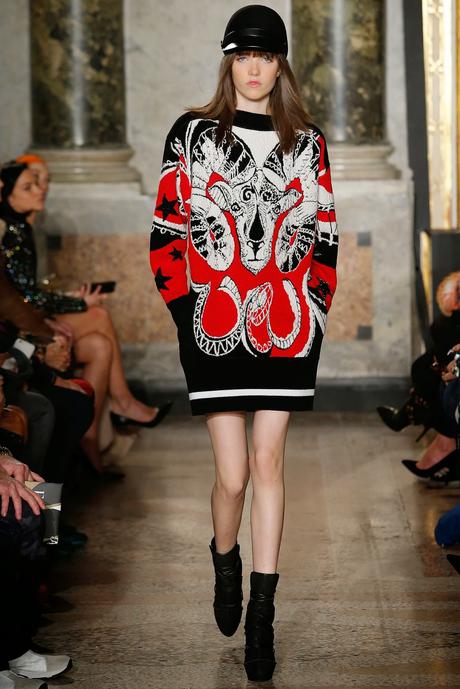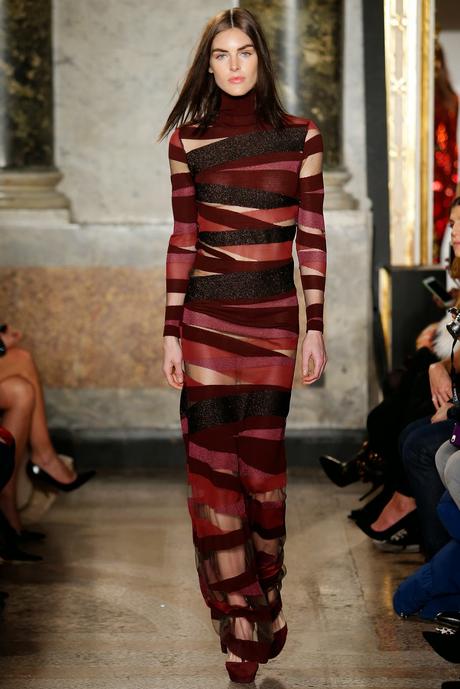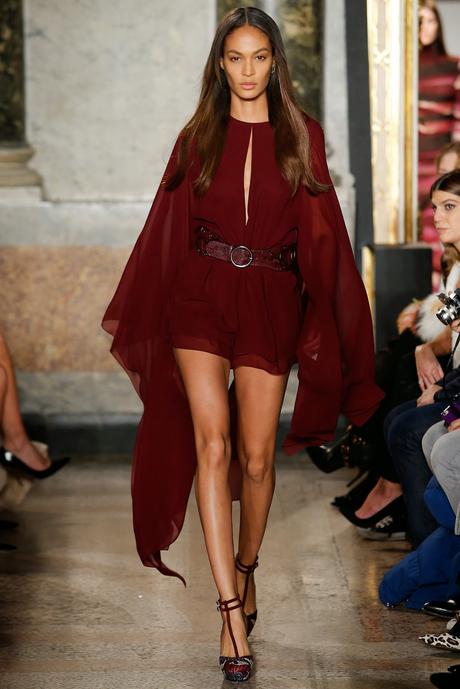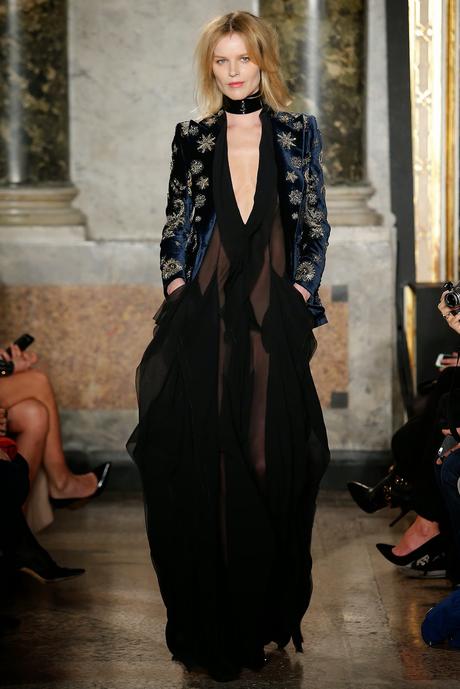 Salvatore Ferragamo
keeps it classy with some pleated midi skirts and twisted leather waist belts.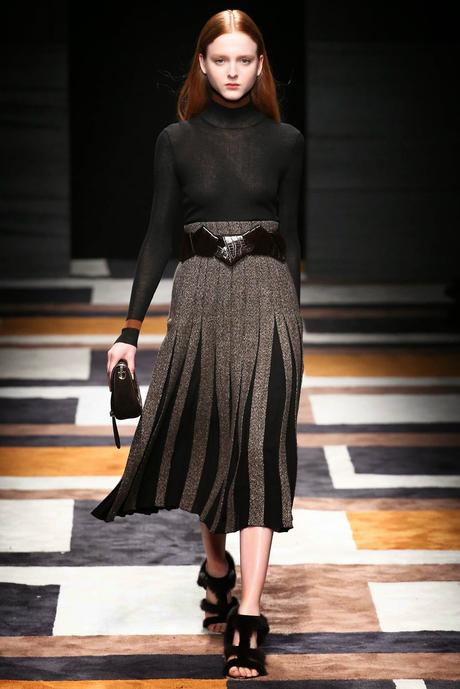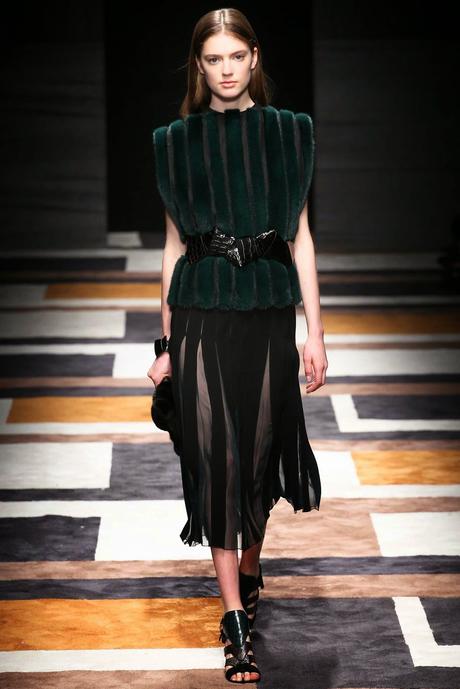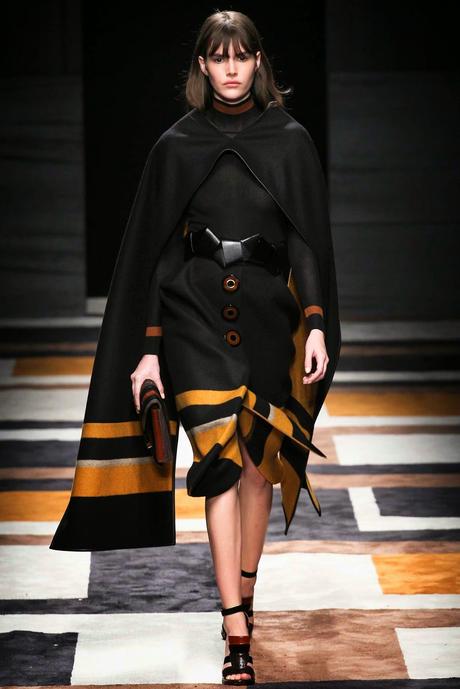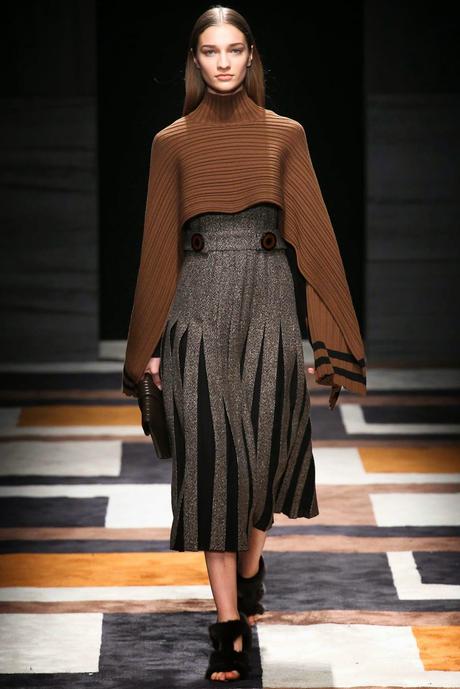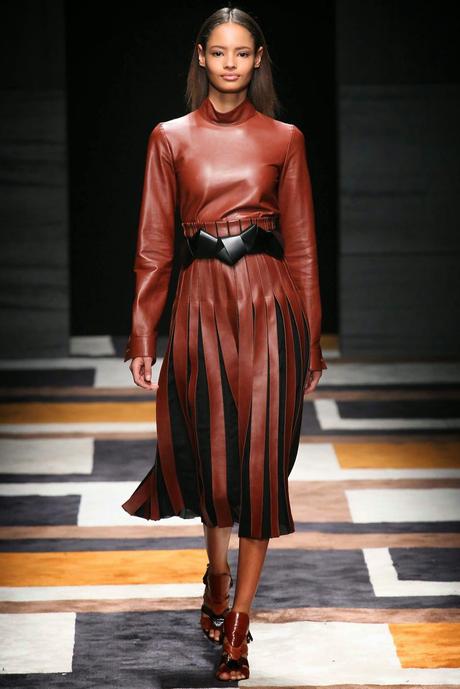 Dolce & Gabbana 
shows us how Italians incredibly love their Mama. The collection is a loving ode to the matriarch in the family, with feminine pieces inspired by romantic red roses and children's drawings. I love how they had some of the models tote around some adorable babies (not sure if the babies are their own but it's the thought that counts) and they even let the very beautiful
and very pregnant
Bianca Balti strut her baby bump!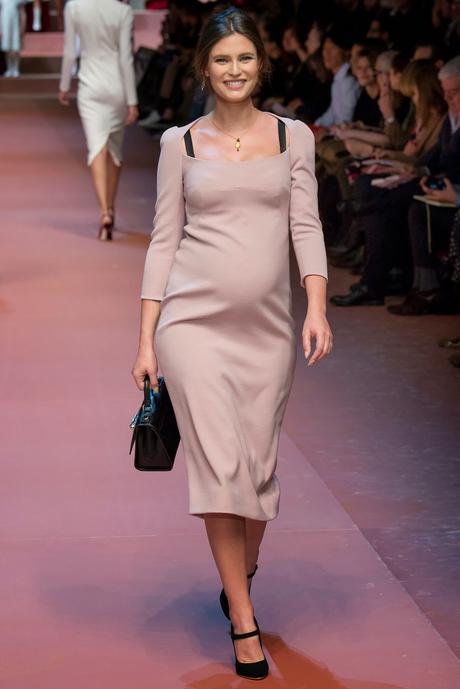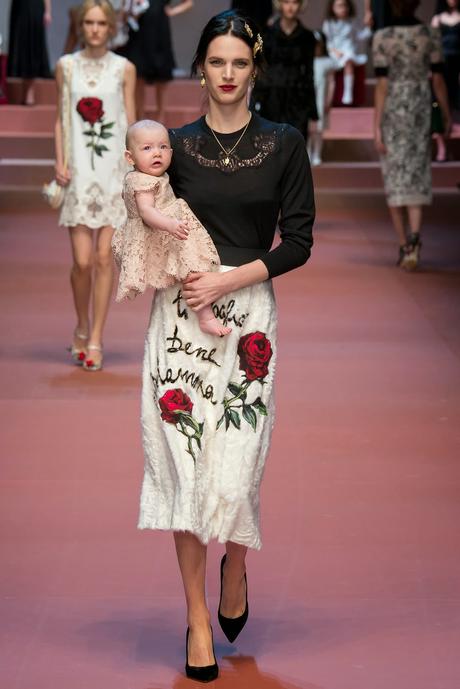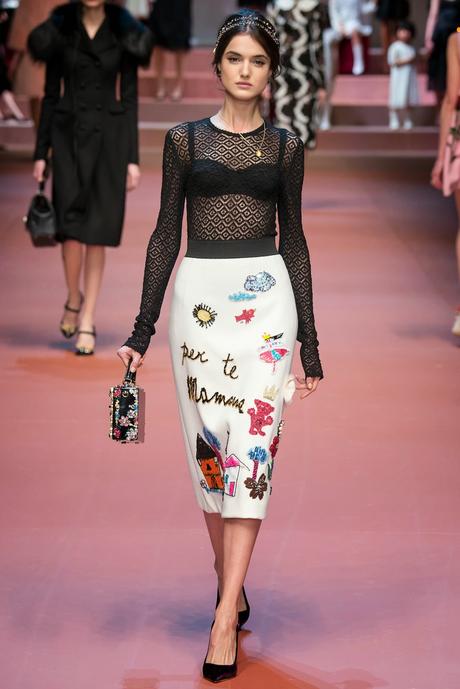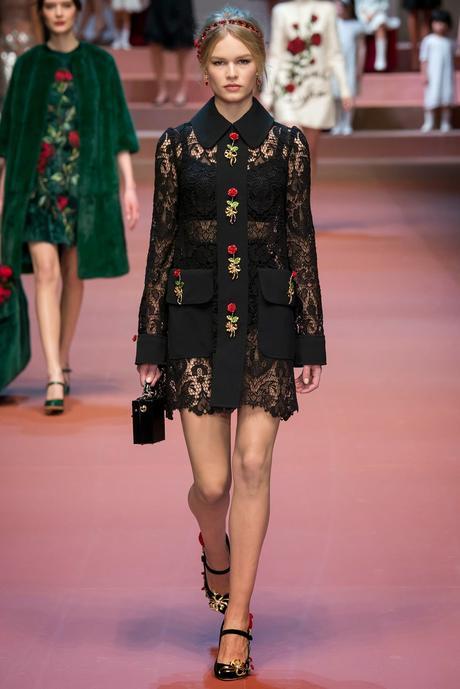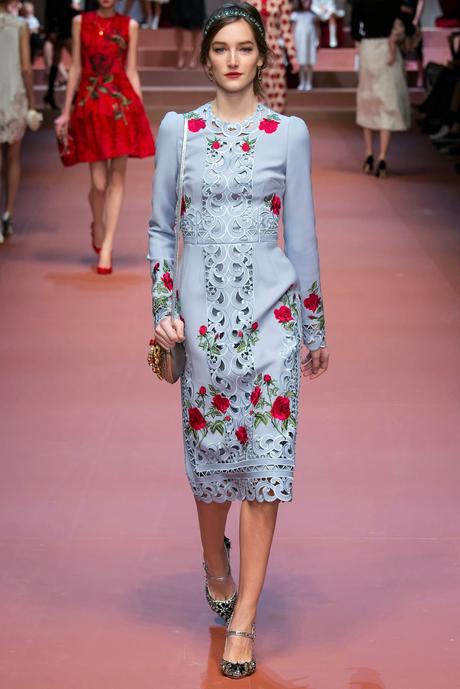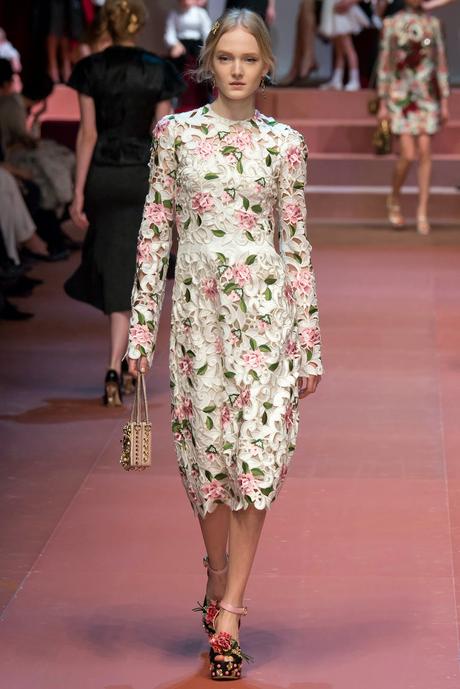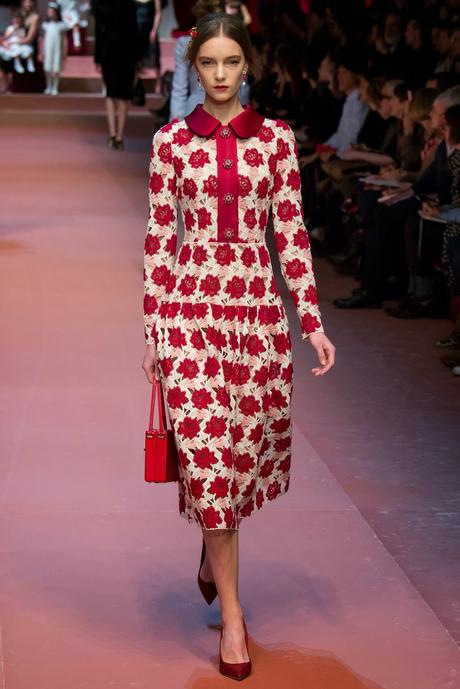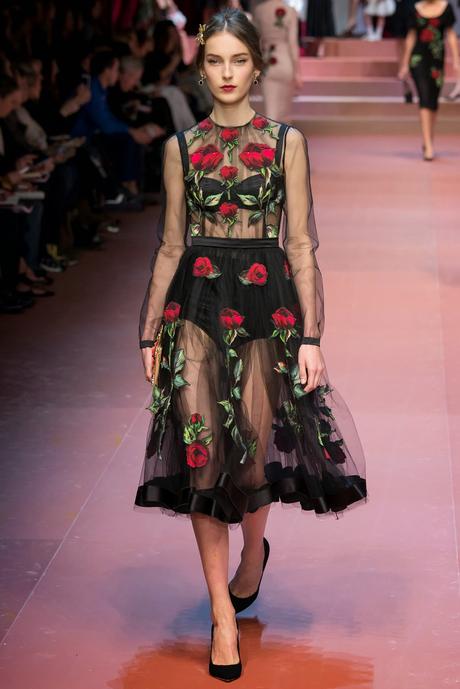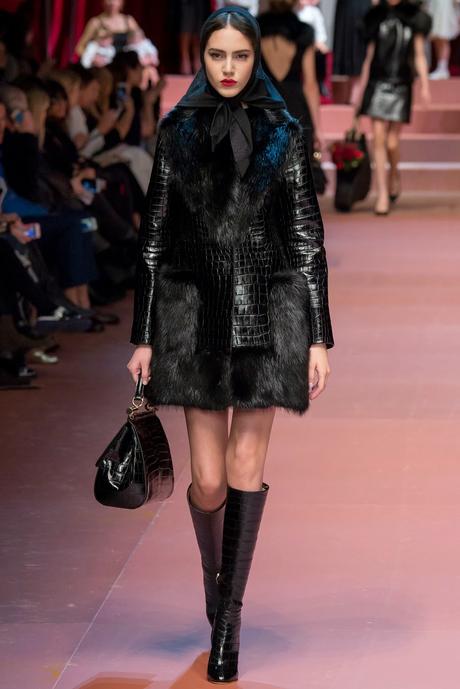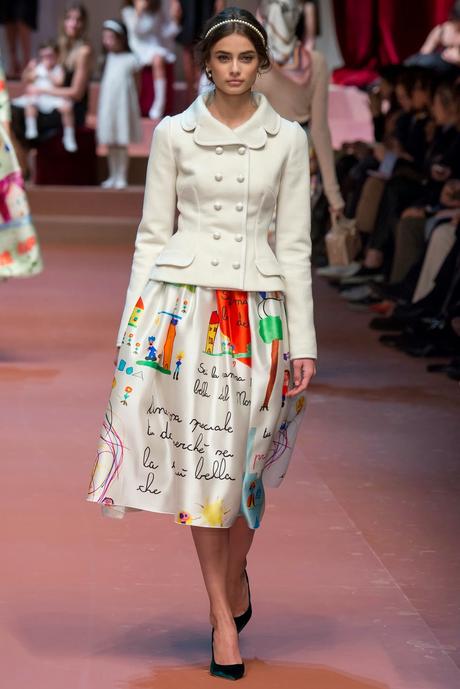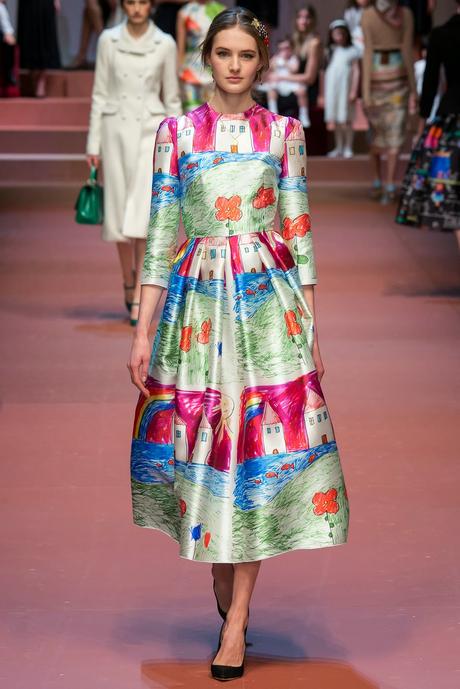 all photos via style.com
Up next is Paris, Oui oui!
Toodles!