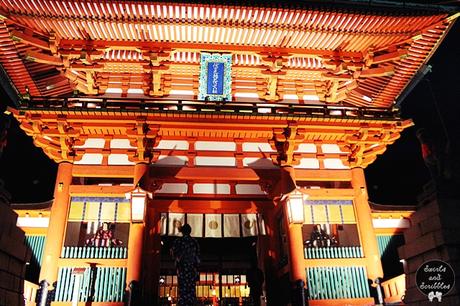 Fushimi Inari Taisha (伏見稲荷大社), it is the head shrine of the god Inari. It is found in Fushimi Ward in Kyoto, Japan. Inari is the god of rice but some of the merchants and manufacturers worships Inari as the patron of business. The torii (traditional Japanese gate) at Fushimi Inari Taisha were donated by Japanese businessmen. It was said that the main path have around 1,000 torii gates, it is also known as Senbon Torii.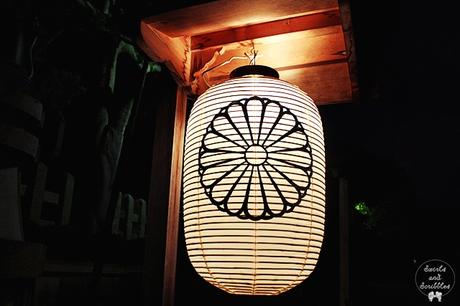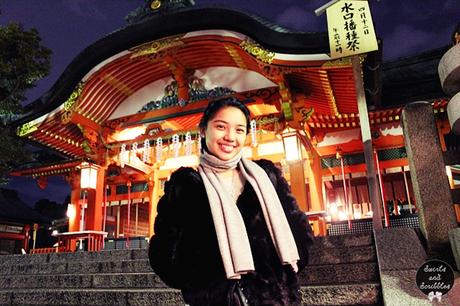 My not so little sister anymore haha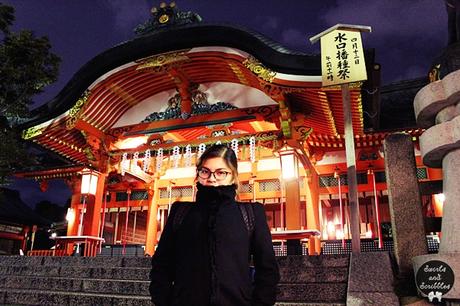 It was too cold during those days.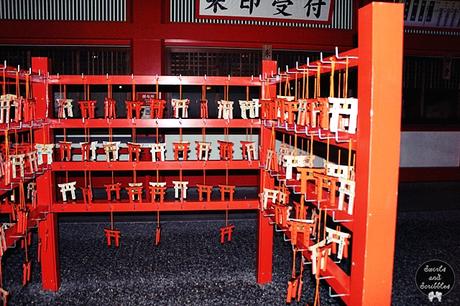 You can white your wishes on the little Torii gates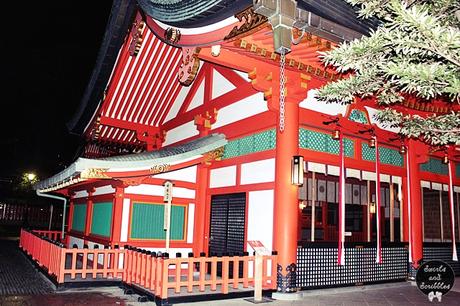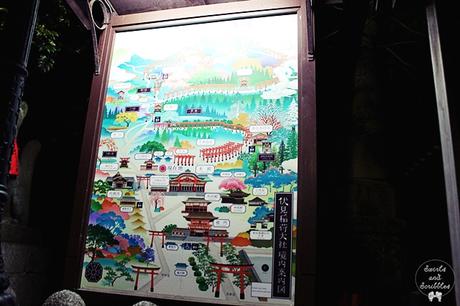 The map of the whole shrine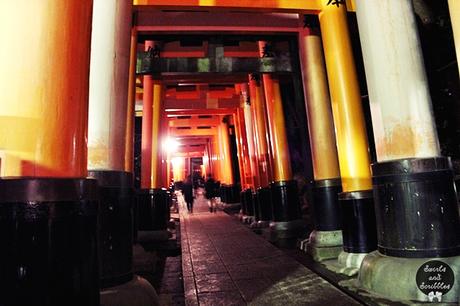 Here is the famous and Instagramable Torii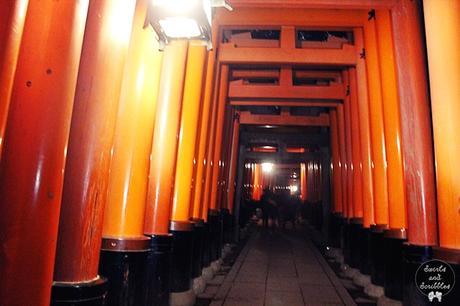 It was actually dark, I just enhance the photo. It took us a few minutes to have a better photo. The shine has a lot of visitors even at night.
This place was wonderful.It was a little unfortunate because we came in late on the site. But even though, it was far and it was also night time. We did enjoy the place. We took photos and give respect to the shrine. We also rang the bell and made a wish.
As Mcarthur's famous line said, "I Shall RETURN!" Next time with my cutie fambam! Plus I will make sure, it will daytime. hohoho =)
**Few tips, please make sure you will come earlier than us for more instagramable photos. The shrine is free of charge. It will be better, if you are also wearing a kimono. haha Cute! But you will have a hard time to hike, if you plan to explore the whole shrine. Always wear a comfortable shoes when travelling.
TEE-HEE ☜(⌒▽⌒)☞
Location: 68 Fukakusa Yabunouchicho, Fushimi-ku,
Kyoto, Kyoto Prefecture 612-0882, Japan