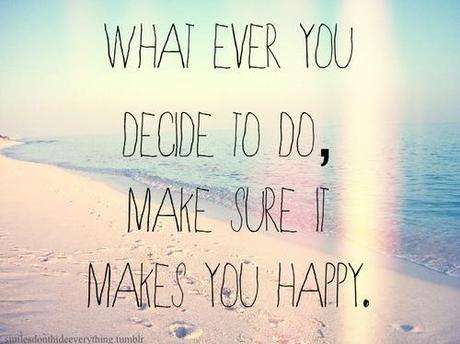 [pic source]
1. Figure out what is you want to do. It's never too late to figure out what you really want to do. If you're not sure when you leave school and head into college/sixth form - why not do something like IT that will set you up with a good all round qualification that you will use in pretty much anything you do decide to go into. 
2. Know your strengths. What are you good at? What do you enjoy? Why not make a list of things you do well in or have skills in. Writing them down on paper is a good way to collate information and  determine what type of person you are. There are also tons of personality quizzes you can do online to help with this. 
3. Research. Once you think you know what you want to do or you've narrowed it down - do your research. Go and speak to people that do the job, ask for their opinions, ask what the training's like, the money, the shifts. Ask as many questions as you'd like to know the answers to. No question is a silly question. 
4. Volunteer. It can be time consuming and nobody really likes working for free but it gets you a foot in the door. It gets you seen by potential employers and you'll get a feel for the type of work and working environment. 
5. Stay determined. If a job doesn't arise through volunteering, don't feel disheartened. Search job boards* like City Calling and get your CV containing all of your volunteer experience skills out there to potential employers. 
6. Be realistic when it comes to qualifications. If you need qualifications for the job you want to do, you'll need to consider going back to college or doing an open university course to get them. You can't expect to get the job you want in a day. Stick at it and keep focused. 
7. Don't limit yourself. If you want to do something - apply your mind to it and do what makes you happy.

*sp