If you are anything like most parents you love your family holidays, but find getting ready for them quite stressful. This is understandable; there is a lot to think about. With this in mind, I thought I would share a few tips I have picked up over the years and been given by other parents.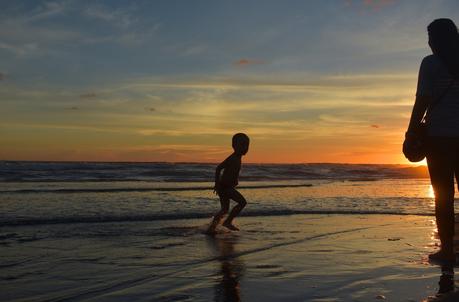 Start early
My first tip is not to leave everything to the last minute. Getting everything done well in advance will make it far less likely that you will forget things. It should also mean that you start your holiday in a more relaxed frame of mind.
Make a list
Put together a comprehensive list. The best way to make sure you remember everything is to make a list for each member of your family. This is an especially efficient way of doing things if you are taking a suitcase for each person.
Buy everything in one weekend
If you can, buy everything you need from somewhere like www.fashionworld.co.uk. They sell everything you, your partner and the kids are going to need. Sitting down one evening and going through your list ordering everything you need is far faster and easier than dragging everyone out to the shops several times.
Try everything on
Often, everything you order will be delivered in one parcel. When it arrives get everyone to try their new clothes and swimwear on. That way if anything does not fit or match you can send it back. Ordering early gives you plenty of time to return items and receive replacements or find them elsewhere.
Pack something for the kids to do
If the weather is good you will likely be spending most of your time outside. This is great because it gives the kids a chance to let off steam and burn some energy. But, you will need to keep them occupied in the evenings and if you
get stuck indoors because of the weather. There is no harm in taking some electronic devices with you. But, it is always nice for your children to have access to toys and games they can use to play with each other and you. I have come up with some suggestions. You can read about them in
this article.
None of the items I have suggested take up a lot of space in the case.
Make the most of hand luggage allowances
When packing, don´t forget that the children, over a certain age, can take a piece of hand luggage too. Make the most of this fact. Pick a case that has wheels and that your child can manage to pull if they have to. Do not be afraid of filling their case. After all, your child is not going to have to actually carry it. Just be sure to double-check what your airline says about hand luggage allowances for children.
Weigh your cases
Pack everything at least a day before you are due to go and weigh the cases. This gives you time to rework things if you have gone over the luggage allowance.
Keep the kids occupied during the journey
If you can keep your children happy and occupied during the journey everyone will feel a lot more relaxed. This article makes some excellent suggestions.
K Elizabeth xoxox
*Collaborative Post