It is the greatest irony of the world that the one whom God considered worthy of bearing the miracle of new life is often treated as 'inferior' and a 'liability.' Yes, I'm talking about The Woman. God may have considered woman worthy enough to have the power to give birth. But since ages, the world has denied her the right to live with dignity and freedom. At places, even the right to live is snatched away from her.
India is a country where we worship Goddesses. Goddess Durga destroys demons by her might. Goddess Saraswati bestows wisdom. Goddess Lakshmi bestows wealth. Goddess Parvati is Annapurna and feeds the world.
We attribute all kinds of powers with our Goddesses. Yet, in many parts of India, the birth of a girl child is considered a misfortune.
According to Soha Moitra, CRY Regional Director - North, "Girls by virtue of their gender face discrimination and challenges at every stage of their lives. The deep seated patriarchy combined with poverty keeps them away from many rights and comforts which generally come easily to boys. Be it female foeticide, education, health, early marriage or household responsibilities, girls are usually the first ones to suffer. That is precisely the reason why empowerment of girls is not just necessary but also the need of the hour. We have so many examples of girls who with the right support and guidance have shattered perceptions and stereotypes and have managed to make a mark for themselves despite the odds. We need to work towards a society that treats everyone equally and where girls don't have to fight for a space that is rightfully theirs"
Many people think that women empowerment means giving women power over men. But that is a very wrong perception. Women empowerment means giving girls and women the right to live with dignity and the freedom to choose what they want to do with their life. Women empowerment means giving women the power to build a happy future for themselves and be a hero, not a victim.
The most necessary tool of empowerment is education.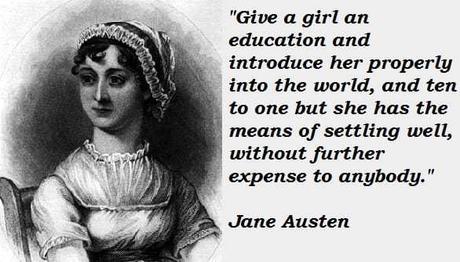 Image source
Education is the wind on whose strength dreams take flight. It is the light that shows the way to a better future. Education is the power that can lead from poverty to wealth, from hopelessness to determination, from drudgery to success. TWEET THIS
There are many cases in history that show what miracles an empowered woman can do. And all around us we can see how good education can transform the life of a woman and give her power not just to benefit herself but also to enrich the life of others.
I recently learnt of once such remarkable case.
This is the story of Marthal. She is 21 years old and hails from Dalit family in Urban slum pockets of Vayasarapadi in Chennai. She grew up in poverty and didn't really understand the value of education. She was enrolled in a government school. Here she was mocked by her teachers and classmates because she lived in a slum. This and the lack of proper toilet facilities for girls in her school forced her to drop out of school in 2010. At that time, the child didn't think it a great loss.

Fortunately, some SCSTEDS cadres noticed her not going to school. The team members motivated her to start going to school again. They also conscientized her parents to motivate and support marthal to continue education. Marthal was also encouraged to take part in sports activities. Efforts were made to improve the toilet facilities in her school.

With constant follow up & motivation, Marthal excelled both in studies and football. She scored 1051 in her 12th board exams and also represented SCSTEDS in various football matches. She pursued B.com and then IAS as well. She has cleared her prelims in the IAS examinations and is preparing for her mains.

Marthal has a bright future ahead of her now. She has understood the value of education. And so, she is now supporting other children of Vyasarpadi by coaching them in studies. All this wouldn't have been possible had she not continued her studies.
This was just one small incident that showed what a girl or a woman can do when given education and opportunity.
Still we see girls being denied even their basic rights. A girl child is the mother of future. She is as full of capability as a boy and deserves as much freedom, care and opportunity. A girl is not a liability. With good education, she can prove herself an asset not just for herself but for others too.
So let the girl child live and thrive. Give her education and let her become empowered to choose her own destiny.
Post written in celebration of the International Day of the Girl Child (11th October)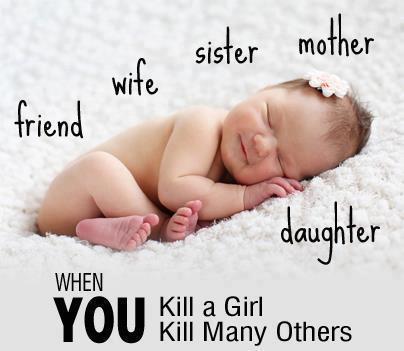 Image source
You can also FOLLOW on a blog reader by just adding https://jyotiarora.com to the 'add new blog' field of your favourite reader, including wordpress.com reader