Some time has passed since my trip but it really has taken me this long to find a few moments to tell you about it.
When the weather turns warm I swear the clock moves faster.
Anyways, I had the pleasure of going to Denver last month with my mother and sisters.
My little sister Savanah lives in Virginia and I had not seen her since August of last year.
Since moving back to Wyoming I have seen my mom and older sister Mandy often but it was time to take a few days and just be a sister and daughter.
I love my children very very much but it is so nice to get away sometimes and just have grown-up time.
Though when I am with my sisters I am not sure you can call it that.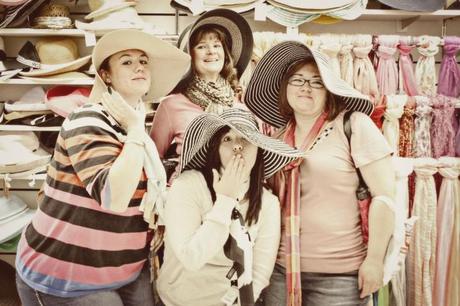 We of course had to take a cheesy hat picture in the middle of the store.
We get a little silly when we are all together.
I am sure my mom feels like she has three toddlers again but hey we are all potty trained so there is a plus!
We did a lot of fun things in Denver.
I will share the highlights with you.
Savanah had never been to a zoo (that she remembered.)
So we took her to the zoo.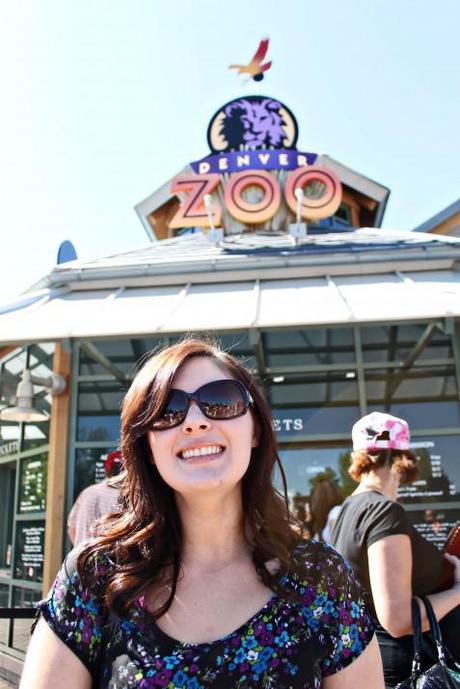 She was excited.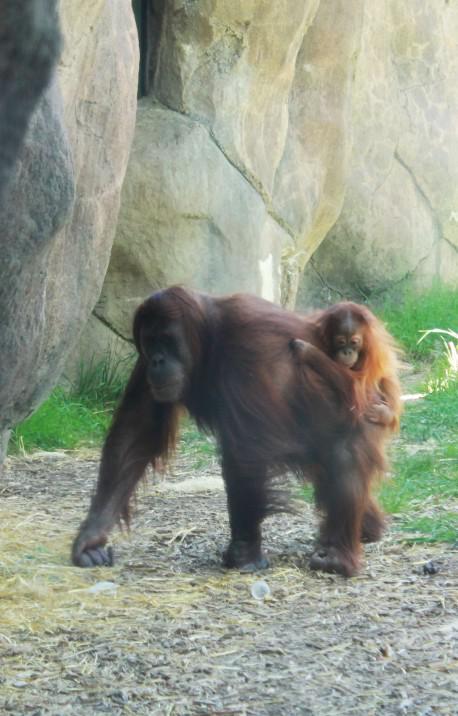 We saw a cute baby monkey.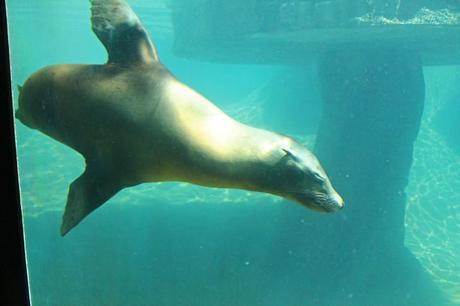 Playful seals.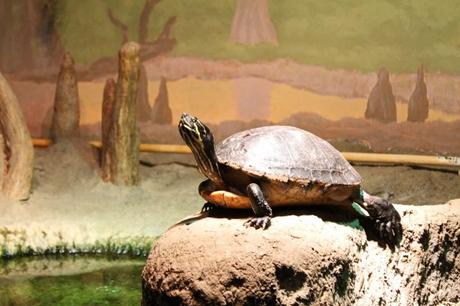 A sun worshiping turtle. I swear we stared at this turtle for 5 minutes and he did not move.
He was either posing for pictures or was mesmerized by his light.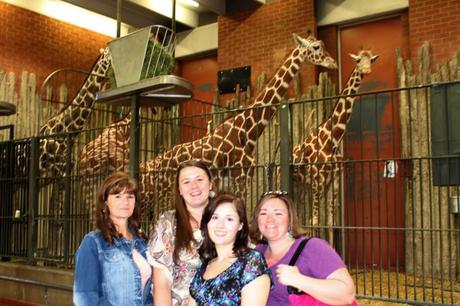 And we saw the giraffes up close!
They were awesome.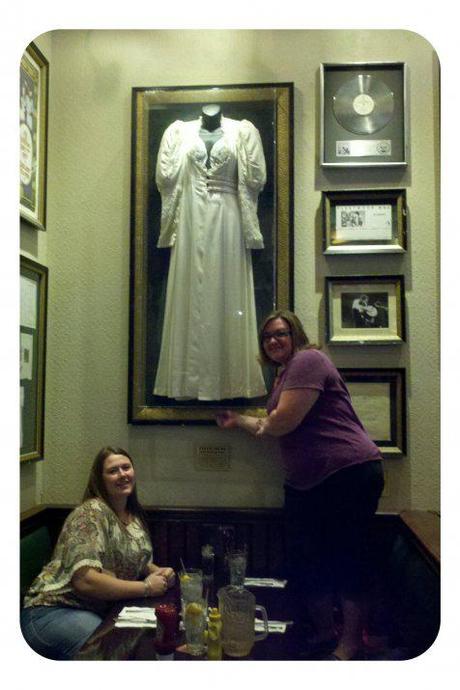 Then we went to the Hard Rock Cafe.
Mandy had to pose with a Stevie Nicks dress.
Now the highlight of this whole trip was the chance to go and see the broadway play WICKED.
I just have to take a moment to tell you how amazing this show is.
It was by far the best play I have ever seen.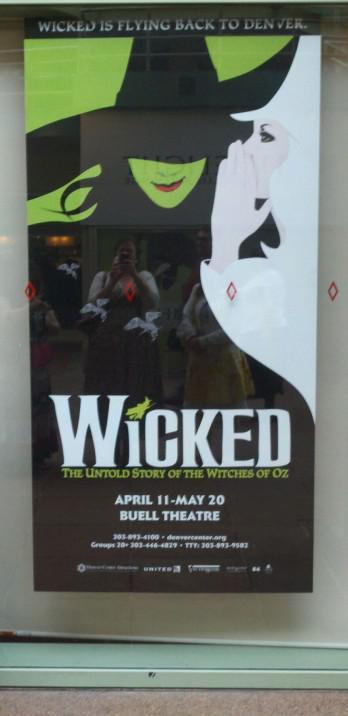 Great story, great acting, great sets,  amazing songs and amazing singers and performers.
It was amazing!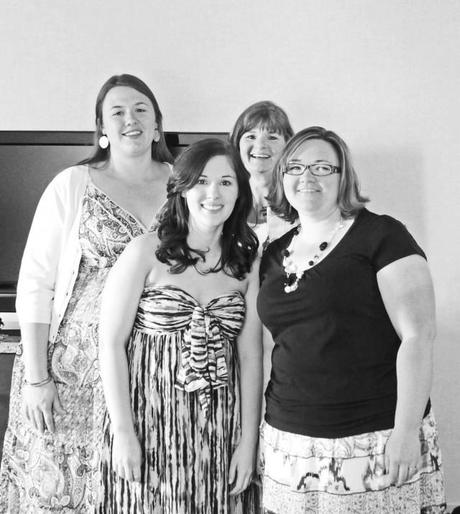 Here we are right before the show.
We all dressed up for the occasion.
Then we propped the camera up on the hotel bed post and said cheese before heading out the door.
That was a wonderful night.
Did I mention the play was awesome?
On our last day in Denver I took everybody to Hammond's Candies for a tour.
It is a candy factory that has been open since the 1920′s.
We enjoyed ourselves…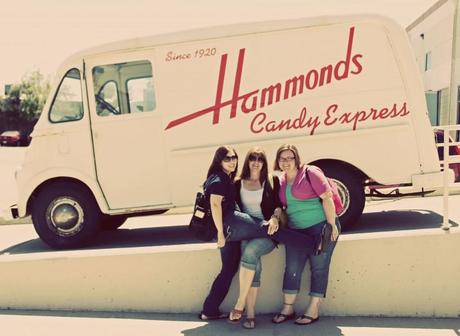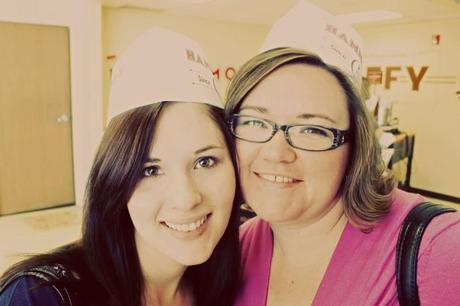 I love my sisters!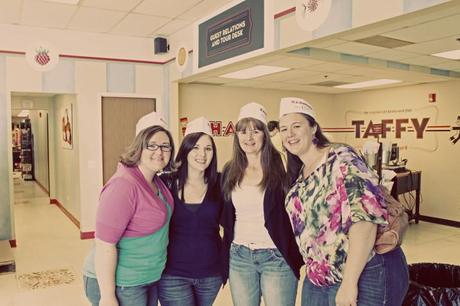 They gave us these hats to wear right before the tour.
And yes, we rocked them the whole time.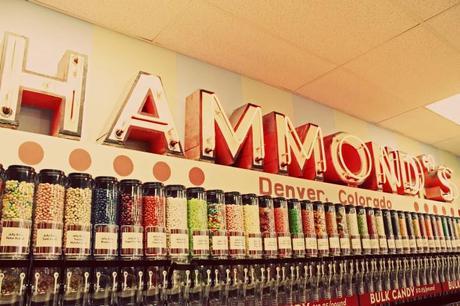 After the tour we went to the Hammond candy store.
We bought a ……few things.
Ok, ok, we bought a lot but hey it was our vacation!
We did a lot of other fun things but these were pretty much the highlights.
We had a blast together.
We laughed until we cried (or peed), we talked, we shopped, we ate, we saw a show, we went to the zoo, we enjoyed each others company.
My sisters and my mother are my best friends in the world and I had such a great time with them.
Oh and Denver was pretty fun too.