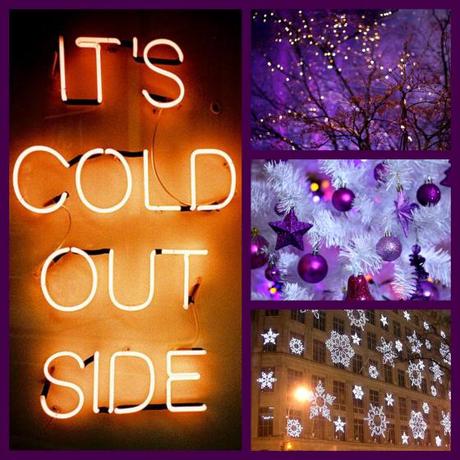 November has disappeared like the proverbial sand in a metaphorical hourglass in the pages of a shitty NaNoWriMo first draft. Basically, "time flies" is what I'm saying. And I failed National Novel Writing Month horribly. But that's ok because I was busy doing the following fun things:
Watching:
Your Sister's Sister is one of my favorite movies. I watch it 2-3 times per year. If, like me, you enjoy movies where nothing happens and the characters sit around talking/drinking for a full 120 minutes, this is the film for you. In the vein of Before Sunrise, The Big Chill, or The Five-Year Engagement.
I also watch Seeking a Friend for the End of the World and Safety Not Guaranteed constantly. Love them.
Let's just pretend the mid-season finale of The Walking Dead didn't happen, shall we? I have PTTSD. Post Traumatic Television Stress Disorder.
Kings of Summer is one of the best films I've seen all year. Trust me. If you love Nick Offerman, you'll love it.
Reading:
Let's Pretend This Never Happened by the incomparable Bloggess, Jenny Lawson
I Wear the Black Hat… the lastest from Chuck Klosterman
A Brief Gaudy Hour. A novelization of Anne Boleyn.
New York City travel guides. I'm planning a trip to see Hedwig and the Angry Inch on Broadway. Do I have any New York-area readers who have restaurant/hotel/activity suggestions for me? Tips regarding best coffee, weird/interesting shops, or places to meet Ralph Fiennes would be appreciated… he has a NYC apartment… apparently. I'm not a stalker.
Listening:
Ellie Goulding and Lorde. On repeat. All damn day.
I'm on a quest for the perfect holiday playlist. 8Tracks has some great ones.
Obsessions:
Frangelico (hazelnut liqueur) + coffee + hot chocolate = the best drink EVER
Ralph Fiennes (who's in the new Wes Anderson movie)
Watching the Hollywood Roundtables on Youtube. So interesting. I love watching creative people talk about making art.
That's all folks!
I hope your December is full of non-denominational holiday joy!
If you're in need of a gift, convo me on Etsy about tarot gift certificates!