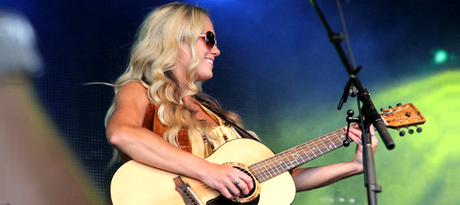 Awesome, Boots and Hearts, Cavendish Beach Music Festival, CMT Music Fest, contest, country music, Gord Bamford, Meghan Patrick, Patricia Conroy, Vince Gill Entertainment, Music
Two and half years ago Meghan Patrick told us that she was going to embark on a solo career in country music... and now, on April 29, 2016, Meghan will introduce country music fans to her debut album, Grace & Grit!
Grace & Grit is a 13 song record that moves from upbeat and sassy, to slowed down and sad. There are songs that are going to make you want to dance (you've all heard Bow Chicka Wow Wow) and there are songs that are going to hit you right in the feels (just wait til you hear I Won't Drink) as you move from the top of the tracklist to the bottom.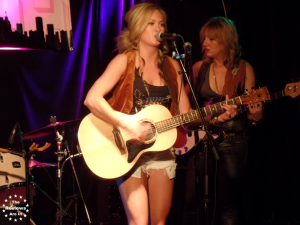 Note: The first time I heard I Won't Drink was at an acoustic songwriters circle, and when it was still in my head 24 hours later I sent Meghan a message to tell her how great it was. I sent her another message this month to tell her how happy I was that the track had made the record.
Meghan worked with a pile of heavyweights on this album. At the top of the list is Country Music Hall of Famer Vince Gill, and he's followed quickly by names like Joe Nichols, Gord Bamford, Chantal Kreviazuk, Patricia Conroy, Chad Kroeger, and more... and when an All-Star team like that is put together on a project, the results are going to speak for themselves.
Meghan Patrick, Grace & Grit Tracklist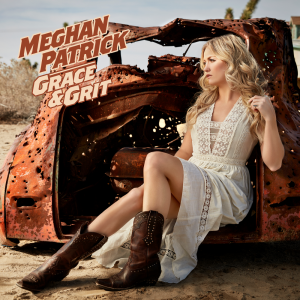 1. Grace & Grit
2. Bow Chicka Wow Wow
3. Still Loving You ft. Joe Nichols
4. Long Way From Waylon
5. I Won't Drink
6. Be Country With Me
7. I Believe In Beer
8. Thanks To You
9. Breaking Records
10. Nothin' But A Song
11. Forever Ain't Enough Time
12. Who Knew
13. Kiss Me Already
There's a strength and vulnerability in Meghan's voice that gets to shine on this record. Song to song there's an opportunity for it to change, but through it all, you will get to know that it's her.
Radio has already fallen for Meghan with Bow Chicka Wow Wow in high rotation and finding the Top 20 - and songs like Grace & Grit, Kiss Me Already, and Still Loving You should also get that love before long.
Meanwhile, country fans missing the old days should be happy to hear songs like Long Way From Waylon, I Believe In Beer, and Forever Ain't Enough Time.
Note: It's coincidence, but the Prince reference at the beginning for Breaking Records make it a must listen right now for fans with memories of listening to The Purple One.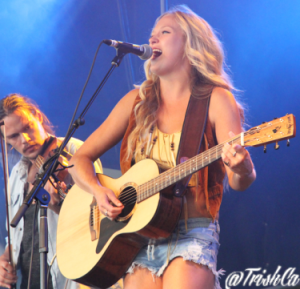 Grace & Grit was one of my most anticipated albums of 2016, and now that I've listened to it more than a few times, I'm happy to say that it was worth the wait and excitement. Meghan Patrick is coming to country fans ready to prove that she belongs. And if you're a country fan, you should be on the look out for your chance to see Meghan play these songs live, very soon. With a slew of festival (Boots & Hearts, Cavendish Beach Music Festival, CMT Music Fest) and concert dates coming, you're not going to have an excuse to miss her.
And to make sure you know the words to all of these songs when you see her, or you hear them on the radio, we're giving it away right now!
Enter now using the widget below and you could win 1 of 3 copies of Meghan Patrick's new album, . Take care to follow all instructions provided to confirm your entries count, and for an extra chance to win, follow @thereviewsarein on Twitter today (Wednesday, April 27) for your chance to win as well.
Good luck!
Meghan Patrick: Bow Chicka Wow Wow
Meghan Patrick: Grace & Grit