We made our way to Harney County on Thursday - here are pictures of just a handful of highlights from our trip...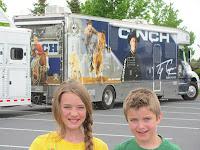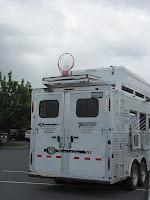 Look who pulled into the Bend Mall parking lot the same time we did? World Champion Calf Roper Tuf Cooper. He has a hella-cool rig, complete with a basketball hoop on the back of his trailer. It was Sisters Rodeo Slack that day, which is why he was in town. We got a charge out of seeing this fancy ride!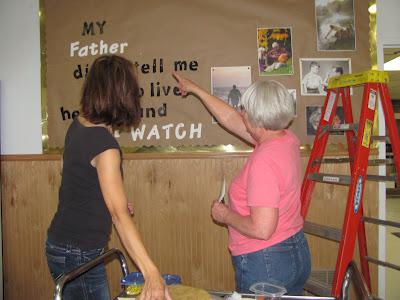 Friday morning, the little B's and I helped my mom with her bulletin board at the Senior Center - she does an awesome job designing these! This one is not quite finished, but we got a good start on it and helped her with the paper and border, which was the hardest part.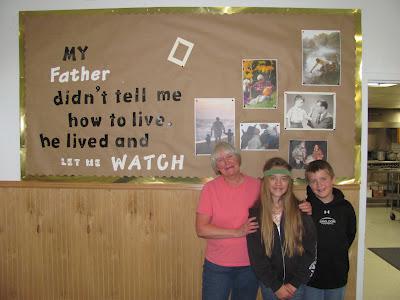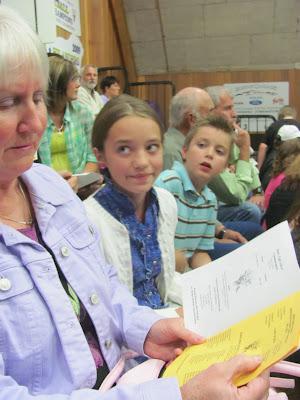 And on to my niece Lanie's graduation from high school Friday night. Here we all are, sitting in a row, waiting for the ceremony to start (Grandma, Brailey, Britt, Papa and Brady - me not pictured, as I was the picture-taker). I got to see one of my friends from high school - her son was graduating, as well, and I wish I would have thought to have my mom take our picture. (So good to see you, Cinnamon!) And I saw another friend I adore from afar, but I didn't get to make contact with her in all the chaos of people. (Next time, Melody!)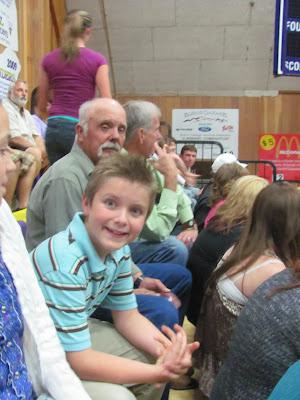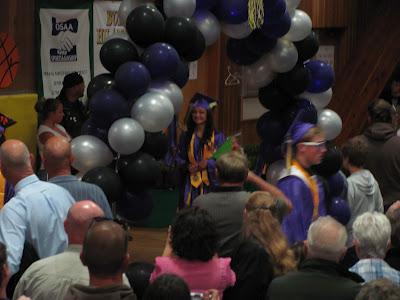 Here she is! This is a cool picture, because I was just testing my camera to see if it was on the right setting, and I randomly caught Lanie! Isn't that wild?!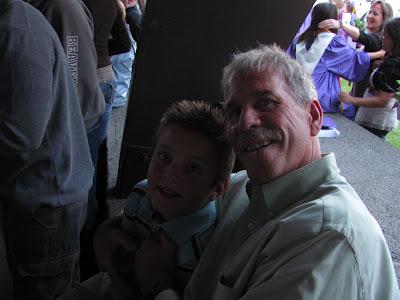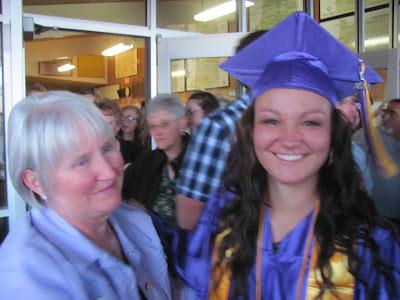 Grandma and Lanie... She was absolutely everything to us when she was born. We'd never seen such an amazing, precious, perfect, wonderful child, and both my mom and I lived to spend time with her. And now she is eighteen and a high school graduate!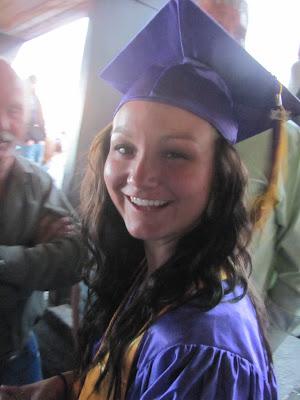 Such a beautiful graduate...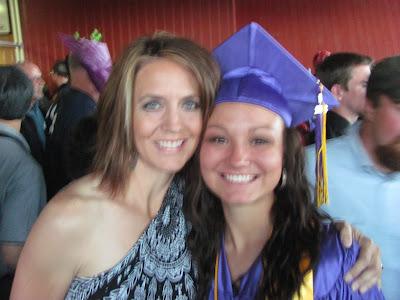 Of course the one and only picture I have of her and I is blurry...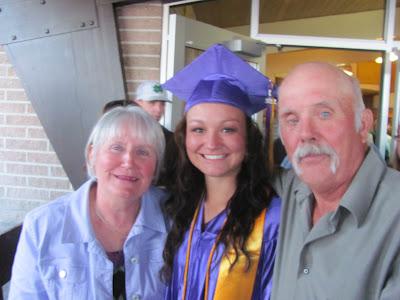 Grandma and Papa with their first born grandchild, the high school graduate.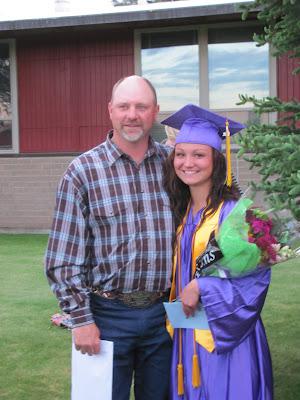 Lanie and her dad (my brother Shawn).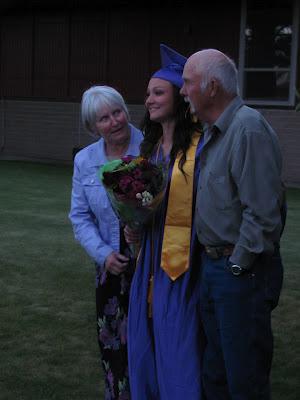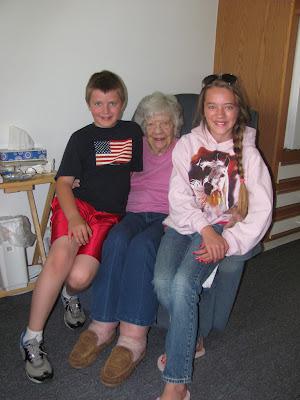 On Sunday we visited my 89 year old grandmother, affectionately known as Grandma Bert. The picture below shows four generations! It was a great visit - she was in good form and funny and happy to see us. When I left I said, "I love you." And she said, "I love you, too! I love ALL of you!" It was sweet... She didn't remember our last visit in March, sadly. She lives in a respite home, and she said, "If I'd known you were coming, I'd have baked you a cake or cookies or something!" Even though she has no oven... Bless her heart!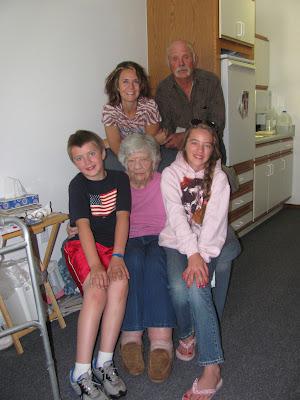 Unfortunately, I didn't get pictures of everything. We got to see one of our favorite families, The Otleys, on Saturday. My Godson Riley also spent the day with us Saturday. We enjoyed every morsel of my mom's delicious meals, and Brady even got in some much needed nap time with my dad. What more could we ask for in a mini-vacay from the big city in the wide open country?