Anirudh went inside the newly opened hair salon near his house. The name " Two Coins Hair Salon" attracted him. The salon was a week old and it was crispy clean. As Anirudh sat down on the first empty chair near the entrance, he saw three hairdresser's rushing towards him to claim him as their own for the next half an hour. After a small fight, a lean guy won the battle and took position behind him.
"Sir, only haircut or…….?" . " Yes, a plain haircut, medium at the top and very close behind the neck and sides " said Anirudh. " OK Sir ".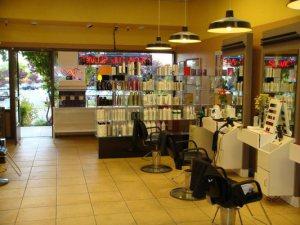 " Sir, your hair is slightly rough. When did you last shampoo?"  " Four day's ago" said Anirudh. The dresser started cutting a few strands of hair near his neckline and said " Sir, we have a special ayurvedic shampoo called medmix. It's very effective and cheap. It's just 1200 Rupees. "
" I see ". " Sir, there are so many black spots on your forehead, and nose. We have a golden facial treatment. Just try it. No one will recognize you. It will make you so fair. Sir, you also have a double chin, which is not so good for your age. We have a special aloe vera chin massage. It's quite cheap. Just 1500 Rupees. Sir, we have a ……….."  " Please stop " said Anirudh, and took out a sheet of paper from his pocket and gave it to him. The hairdresser was taken aback. It read " DO NOT DISTURB . I have tried all the above hair treatments, golden facial's and face massages. I am fed up of all this fuss over a simple haircut for which I came here. So please keep quiet and do your work."
The hairdresser nodded and continued, in silence.