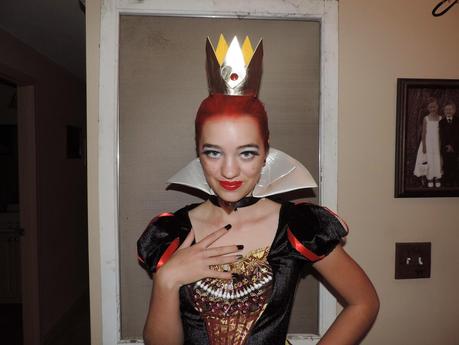 Sometimes I forget I am blogging to document my little B's lives as they grow up - I used to have so much more time to compose my posts. At times, I feel guilty for taking the time to write them, but I was reminded this weekend just how important pictures are, and so here we are, revisiting Halloween 2014. It was another fabulous year, even with my B's growing up like they are. Brailey, as you can see, was The Queen of Hearts. She and her friends had a theme this year - they even met for a special shopping trip to get the details of their costumes figured out. They were truly adorable! I'm so glad they can still enjoy Halloween at this age and that they weren't "too cool" to dress up for school. The only disappointment was that there wasn't a Halloween Costume Contest - last year, there was, and they thought there was one this year, too. Oh well - she received tons of compliments, and it was a fun day for her and her friends.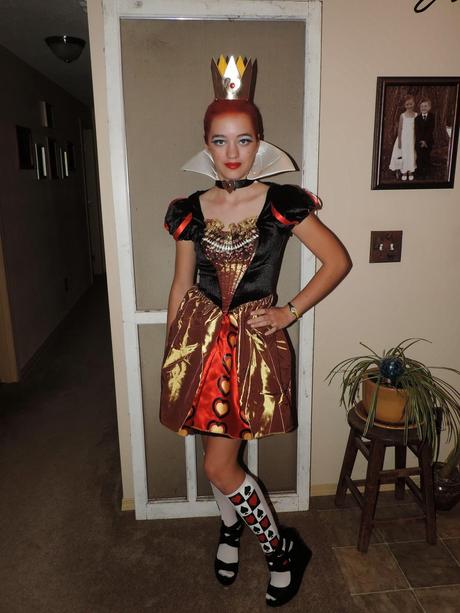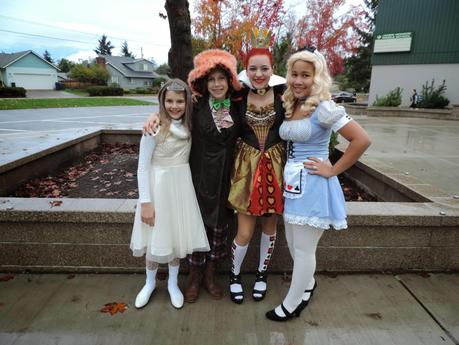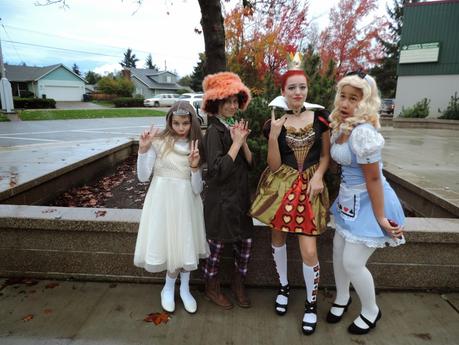 Below is Brailey with Alice, her "best bestie." They are so sweet and kind and cute, these two... I love them so!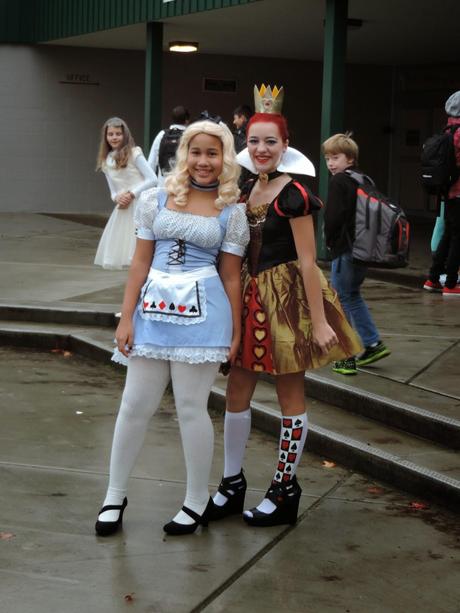 Once again, Britt didn't have school on Halloween. The school district always seems to plan Parent Teacher Conferences around Halloween so they don't have to have a party. I mean, God forbid they have a HALLOWEEN PARTY! It might offend one or two people, and oh the time it would take! An entire hour! Sorry... I'm a little jaded about my kids not experiencing the same parties I did as a kid. But that's an entirely different blog post, isn't it? So Britt and I had a fun lunch date, and he dressed as his favorite WWE character, John Cena. We even made sure to get his hair cut for the occasion, and he does bear a remarkable resemblance to the guy, doesn't he? I mean, look at those swimmer muscles!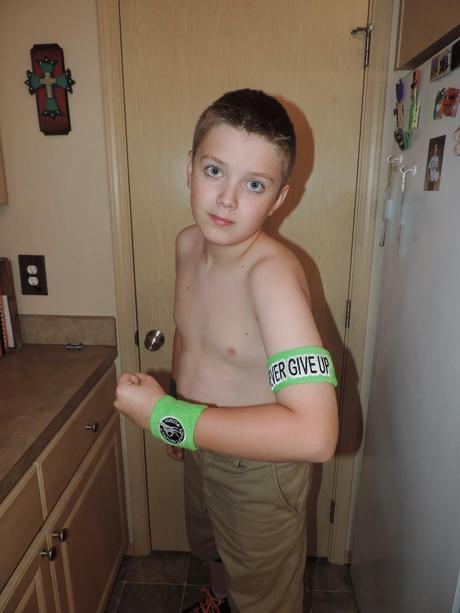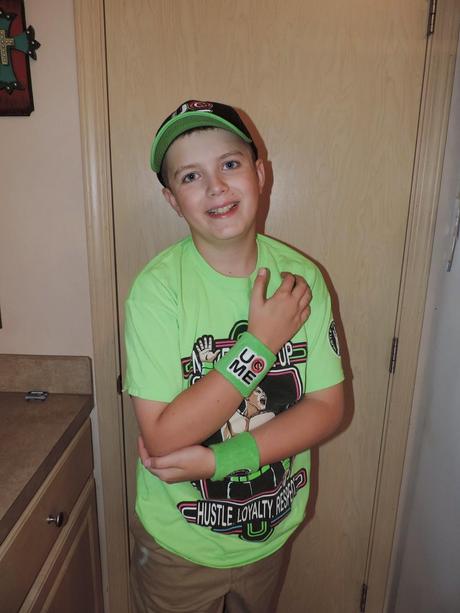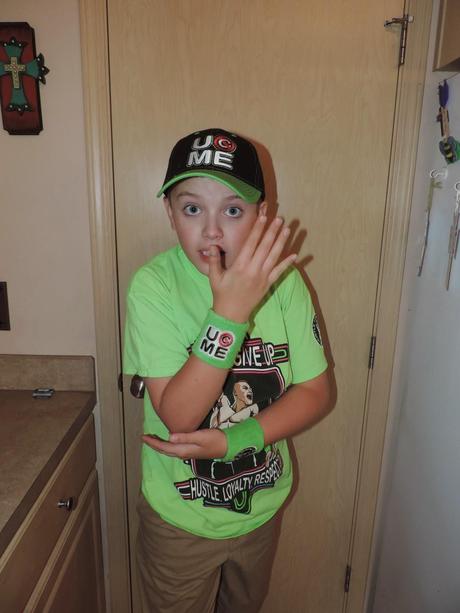 You can't see Britt (above)! And below, we finally found time to carve their pumpkins. They opted for WWE themes, this year. Brailey's says, "Bray Mode," and Britt's "H.L.R.," which stands for John Cena's "Hustle, Loyalty, Respect."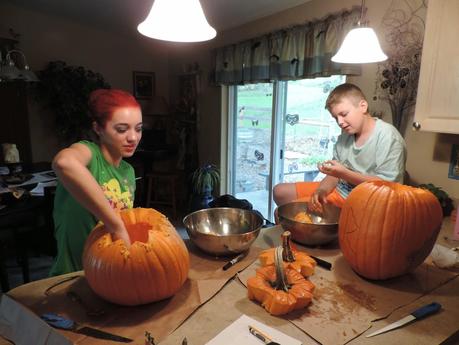 I am embarrassed to post these pictures, due to the table full of junk in the background. That is Brady's "office." Even though he has a table of his own for his work business, it always seems to find it's way to the kitchen table. Oh well - I love my messy husband! This is real life, right? My house doesn't always look perfect. In fact, it NEVER does! But I sure do have a couple of sweet little pumpkins, don't I?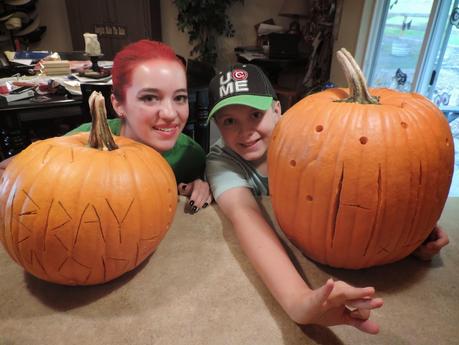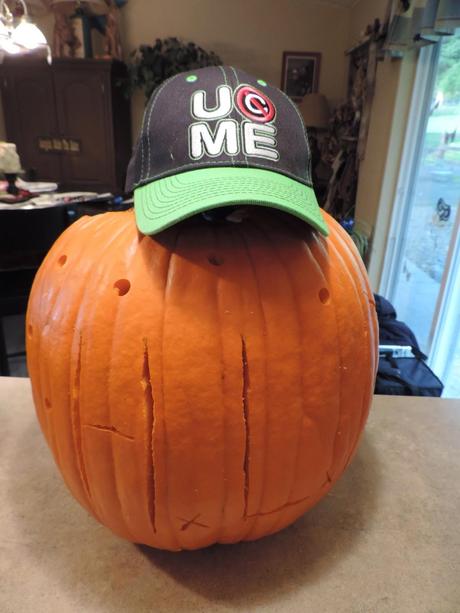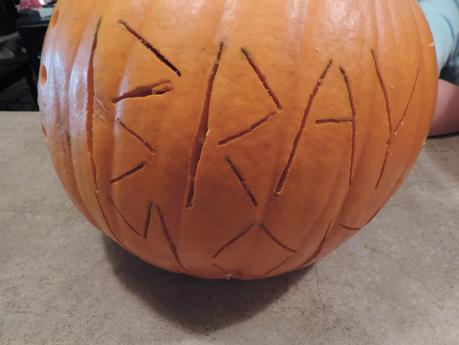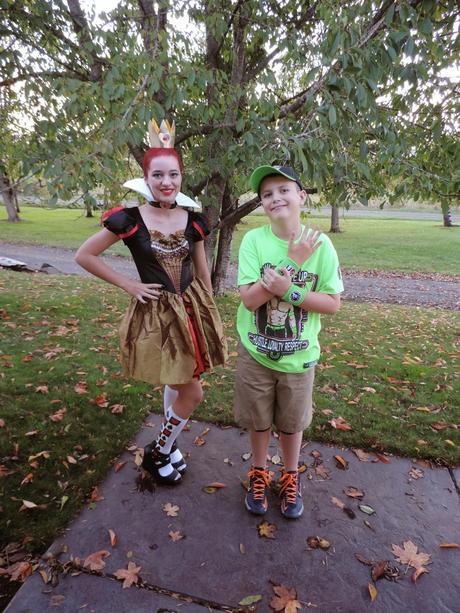 Ready for trick-or-treating! The traditional "before" and "together" pictures. Brailey looks so much taller than Britt in her high heels!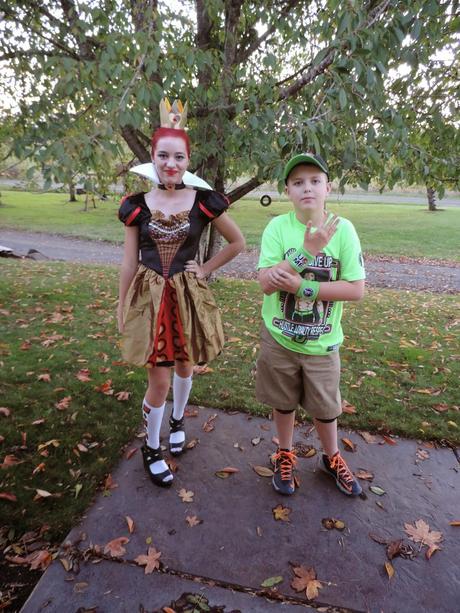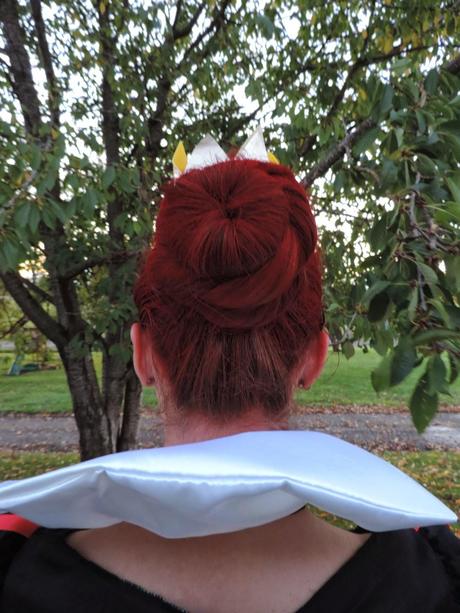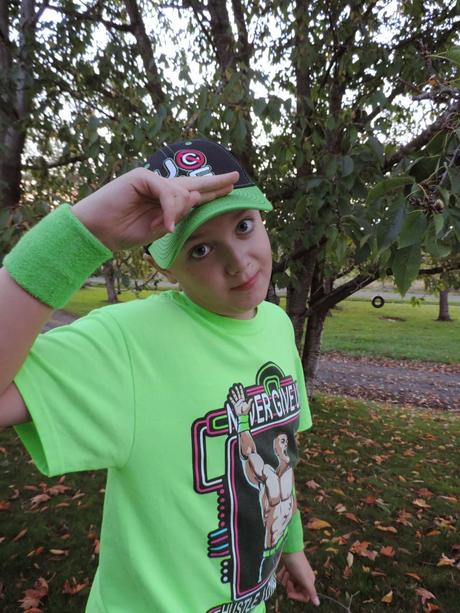 John Cena's signature salute, right there!  The pumpkins actually looked really cool, but I couldn't get a good picture of them. Still, as is the tradition, I had to include a picture of them. Another Halloween in the books, and as is par for the course, they already have their costumes picked out for next year! Of course, that always changes, but it is still fun to hear them talk about the future. Love my fun B's!