Halloween is so different when you're a kid. If I were 5, okay lets face it, if I were 15.. I would be all stoked to get loaded on candy tonight, while dragging all my friends to just one more house. I would have mapped the nearby neighborhoods with my parents to plot where all the richies are giving out the good king size candy bars and making sure to skip any health-freak houses.
Now that I'm older, I'm putting together costumes last minute and going to work feeling a little bit foolish. I still love halloween, but it's a weird feeling being an adult, going to and adult job and being dressed not so adult-y and at the same time hoping that other people in the office dressed up as well. It's such a relief when you walk in and see someone in a zombie/mummy/pirate costume.
This year my last minute costume choice: flapper! Easiest costume ever and it's classy, I mean does it get more classy than tights. Right? Jared and I had a Halloween party this past weekend and we were totally unprepared. We had to stop and buy costumes before the party. We were totally against spending a lot of money, so we were trying to DIY this holiday. Luckily we stopped at Gordmans and 30 minutes and $20 bucks later we walk out with the perfect Flapper accessories for me and the great mobster costume for Jared.
All you need to be a flapper:
1. Layered Dress (already had from Forever 21)
2. The Glitzy headband
3. A Feather (I bought another headband and ripped the feather off)
4. One giant necklace
Wah-LA!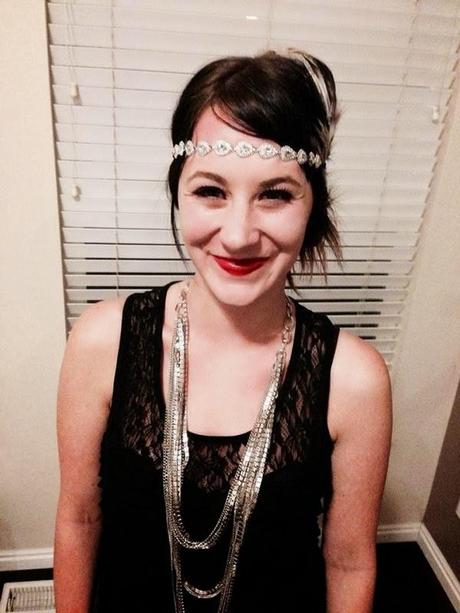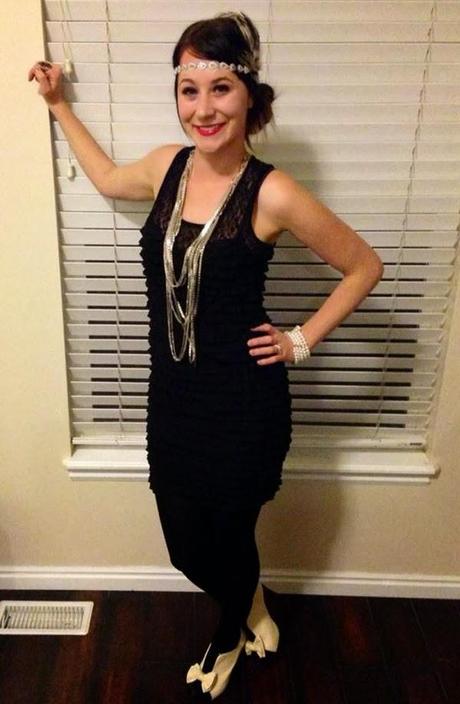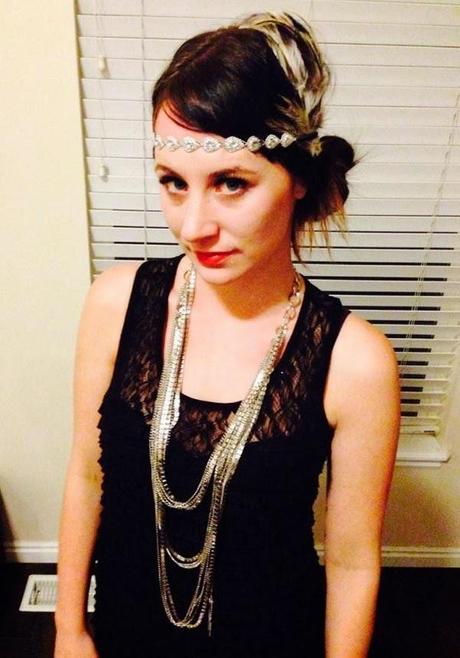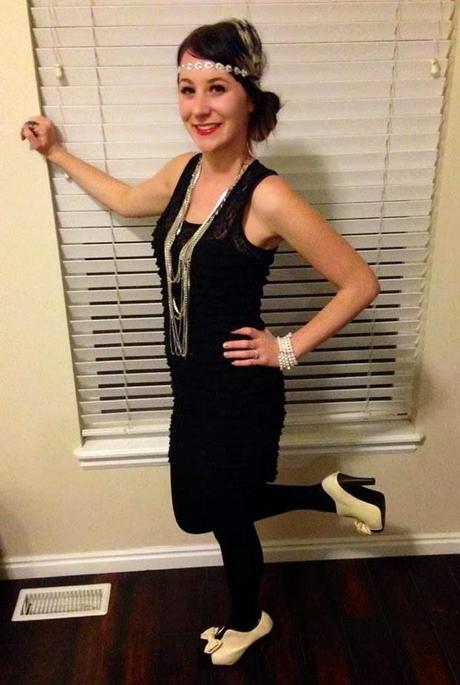 What are you dressing up as this year?
What are you doing for Halloween tonight?